In November and December of 2000 I backpacked from my house in Palm Springs to Lake Mead and back.
Part 8 can be viewed here.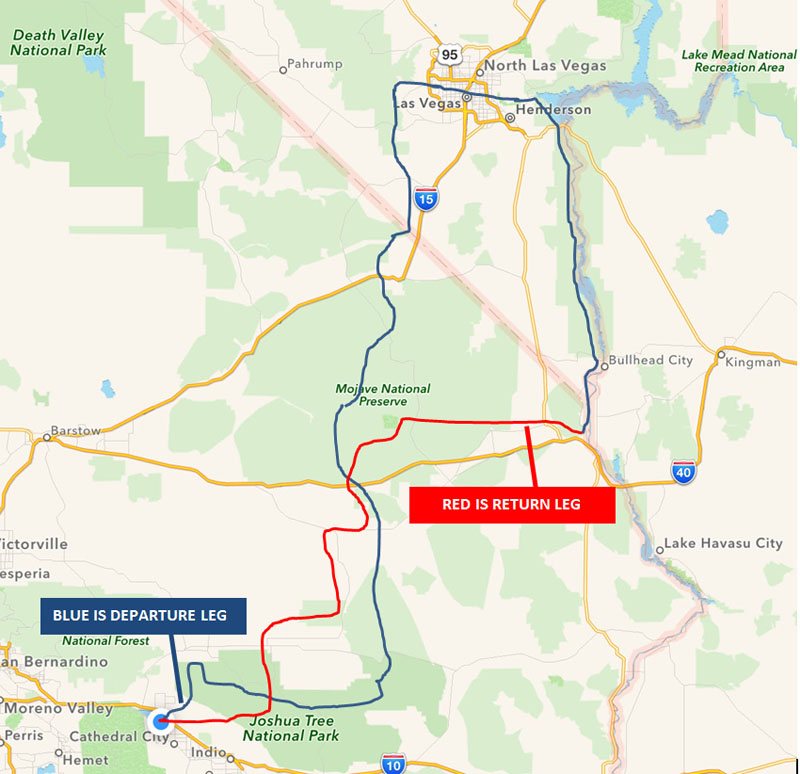 It took over a year to document this trip in 8 parts, something I could have done in one afternoon sitting in front of a computer. It wasn't an epic trip, but for me it was an adventure. It wasn't presented as a trail journal or daily diary, and it isn't full of insights or as a "how to" guide. There are no gear or equipment information. Just short daily summaries of a month in the Mojave. It is mostly for my kids. They probably don't remember that I took this trip and I may not have even mentioned it to them. But what I will share later will jog their memory. As I normally operate, I didn't bring a cell phone with me. In 2000 cell phone coverage was just about nil in most of the places I walked. Today, fortunately, there still is no cell reception in Joshua Tree National Park or the Mojave Preserve – this is a good thing. But in 2000 phone booths were common and I did make a couple calls to my kids when resupplying in cities. So, are there any learnings, conclusions, or insights to be gained from all of this?
Continue reading Backpacking 500 Miles in the Mojave Desert (epilogue) →