One of the more popular articles here is the Fresh Water Transfer Methods; I posted over a year ago. These worked fine for our Starcraft and Fleetwood tent trailers, which had 20 and 26 gallon capacities (including the water heater).
Our Milan is a different animal. It has 100 gallons of fresh water capacity, plus the water heater. Not having to replenish the water has been a camping pleasure. We have gone up to two weeks without the need to add water.
But eventually on one of our long trips, we are going to run out of water. The small capacity solutions we have used in the past aren't going to be convenient. So I went searching for a new solution.
FOLD-A-TANK
I found this folding soft-side water bladder at Camping World that was on sale. Folds into a nice neat compact package and had good reviews from owners.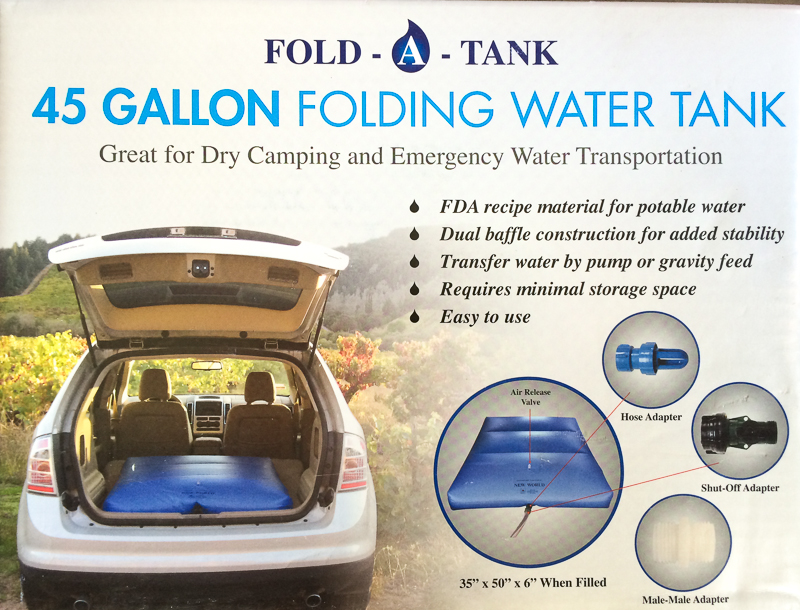 The bladder solved the fresh water tank solution. Now I needed a simple transfer method. I picked-up a new RV water pump with the bladder and using some components I had sitting around wired up the pump. I used a Bargman female connector, so I can just plug the trailers electrical plug into the Bargman connector and use the camper's battery bank to power the pump.
Next I filled the bladder with water and a little bleach to sanitize it (below).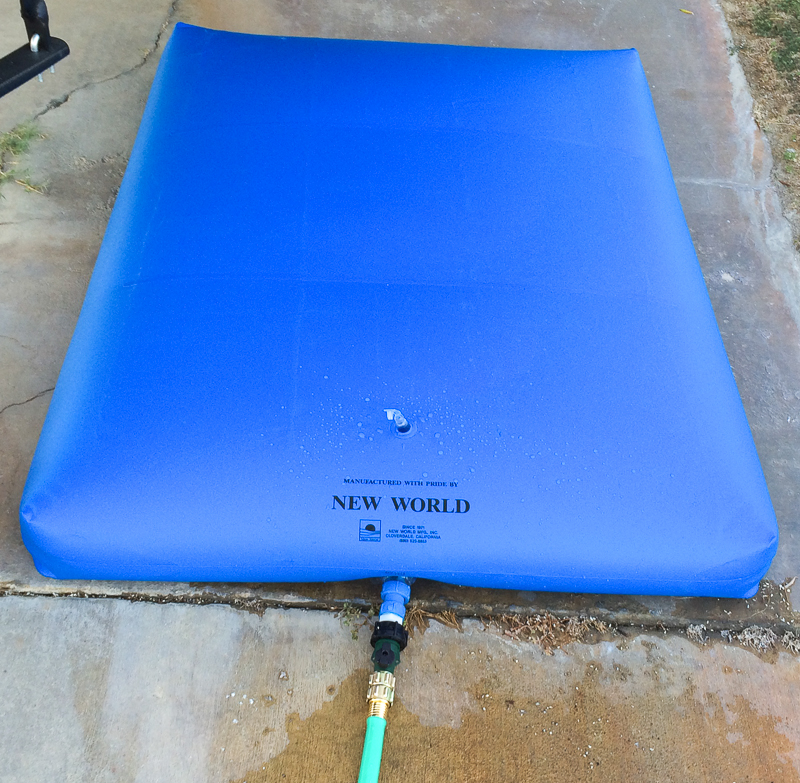 Next step was to connect the water pump and a long hose (black) to pump the water to the camper's water tank fill. Yes, I know that black hose is not for drinking water, but this was just a test. Since I took those pictures I have acquired a proper "white" fresh water hose.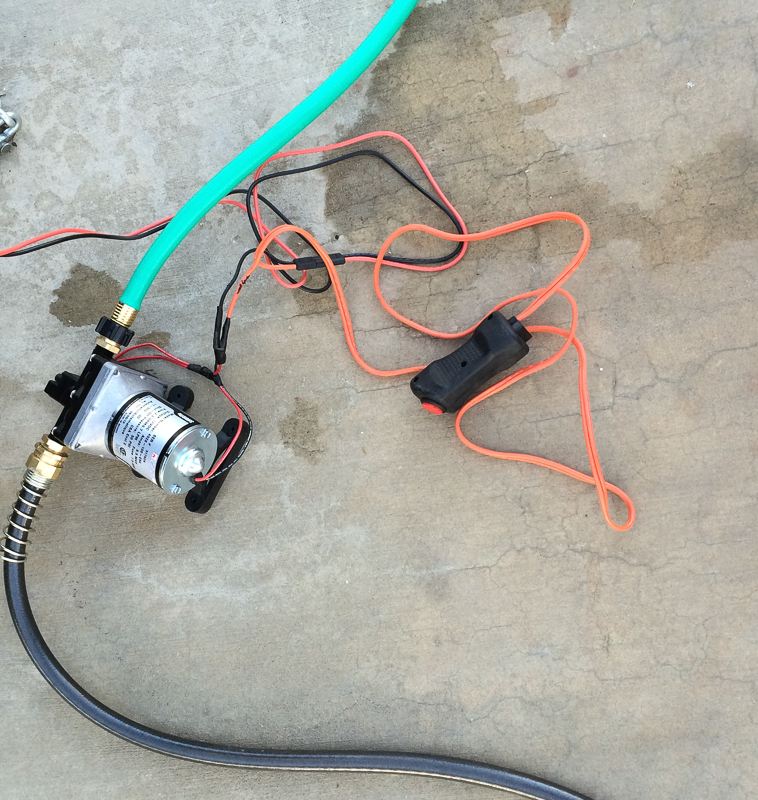 Success! The system works fantastic!