Our wedding anniversary is September 7th and it was the 11th (out of 12) anniversary we spent camping. We would have been 12 out of 12, except last year we were sans camper after vandals destroyed it.
I am lucky (or I chose well) because Joyce loves to go camping. It doesn't matter when or where we camp, camping almost always takes a priority. She doesn't camp to make me happy, she does it for herself.

This year we headed up to the mountains. After several trips the past couple months in the desert, the mountains would be a refreshing difference.
What I like about September 7th is that it often falls after Labor Day, meaning we are out after the last big summer holiday, the weather is still great, and more important – very few people are out camping. Perfect.
We encountered 3 consecutive days with afternoon thundershowers, which for us were particularly gratifying.
Evenings were warm enough for shorts and T shirts, and the night time temperatures eventually dropped down low enough to feel a slight chill.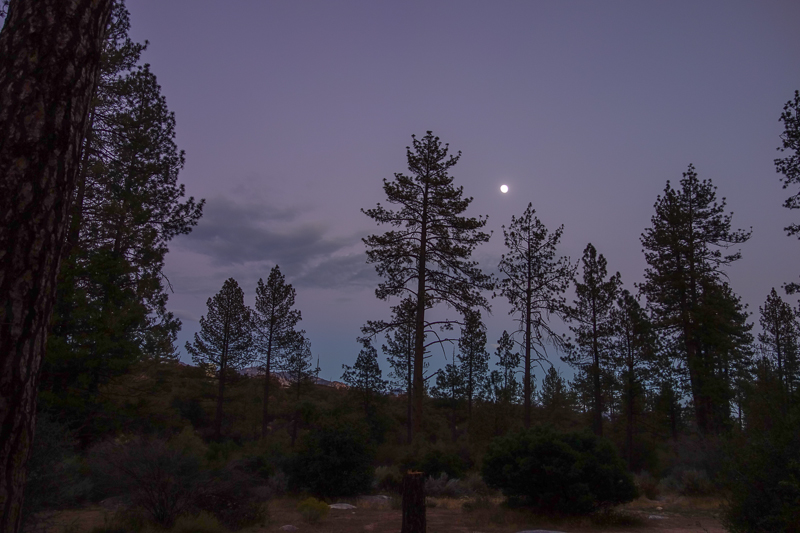 We hiked and biked and looked for rattlesnakes. Didn't expect to find any rattlers, but I love this sign that detours a lot of potential campers.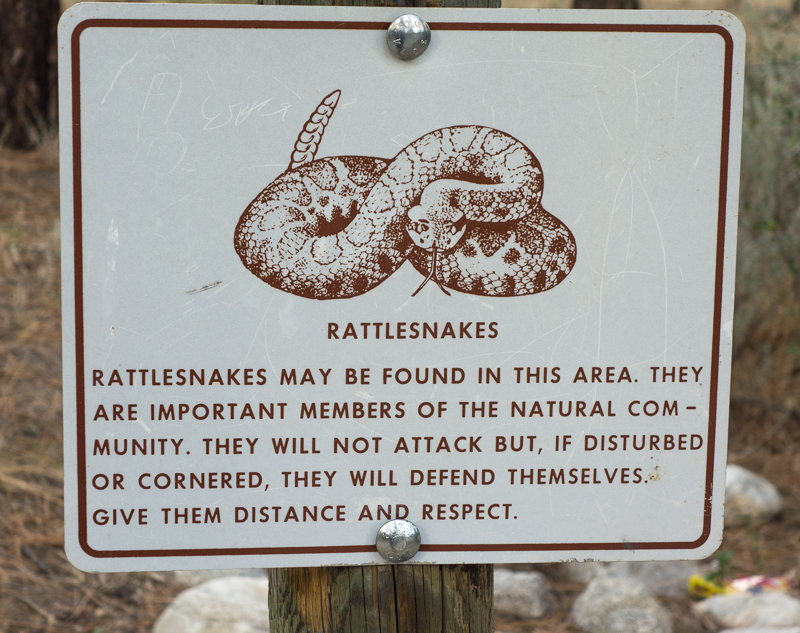 We found some Native American mortars, enjoyed the last of the season's wild flowers and the shapes of manzanita.
All meals were cooked outdoors by your's truly so I could enjoy the background scenery.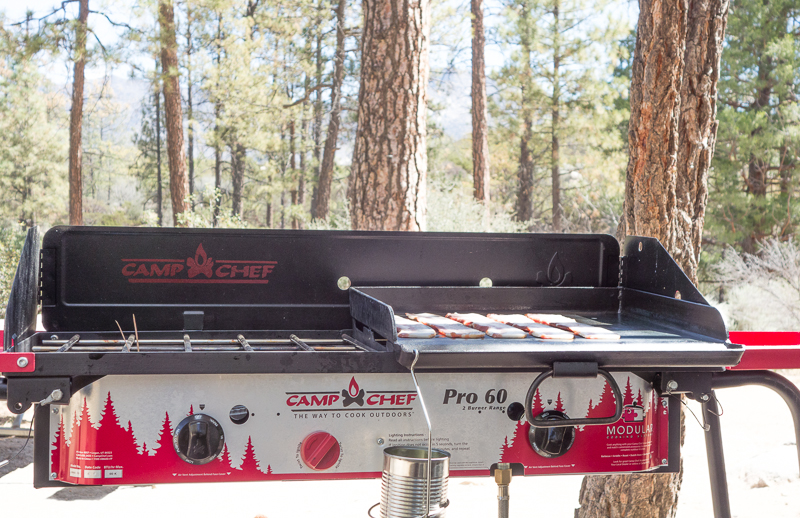 ANNIVERSARY GIFT
I decided to risk my life, as I did last Christmas, and buy Joyce a practical gift. And while I was at it, I bought one for myself.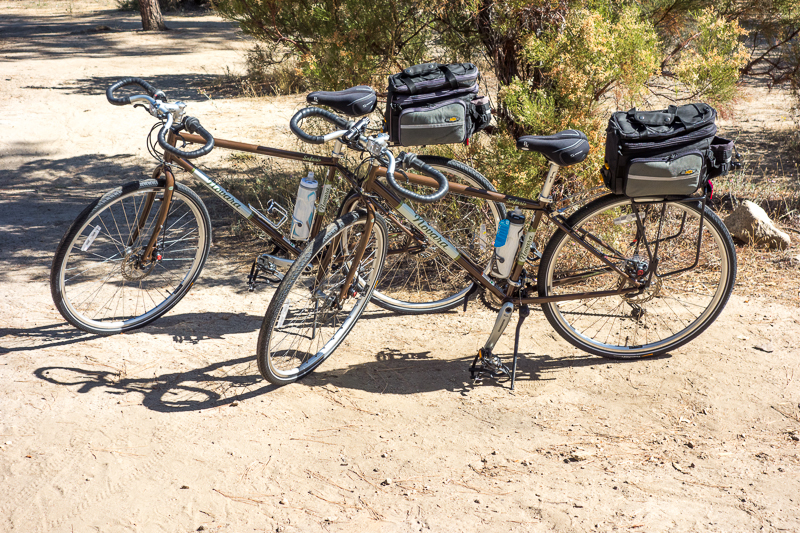 These will make great around town commuters. Joyce wants to ride in some charity road races and I need to do some long touring trips. The old department store bikes will go to my favorite charity, Angel View Crippled Children's Foundation.
There has been a lot of research on touring bikes, so look forward to the final product in the near future.