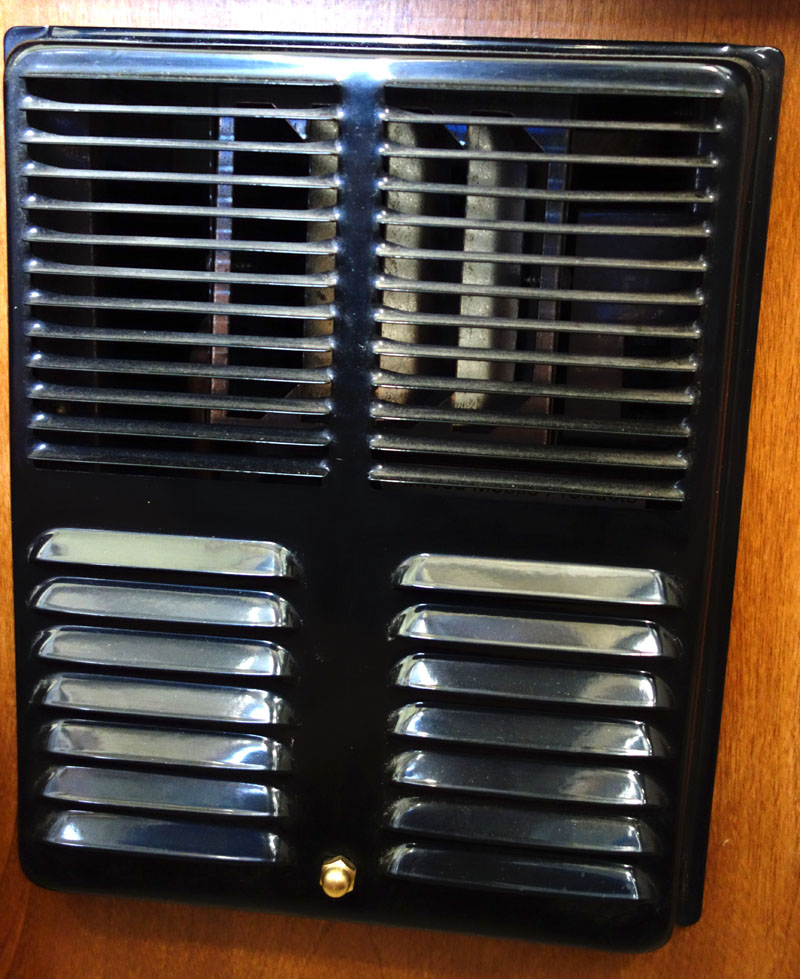 Our 2006 Fleetwood Niagara came with an Atwood 7916-II Hydro-Flame forced air heater. I immediately replaced the factory analog thermostat with a LUX-500 digital unit. For 6 years the furnace worked perfectly, except the vent pushed the heat straight out towards the shower door. I had once seen a picture of a directional vent that could be added to the furnace, but was not able to find one anywhere and eventually forgot about it.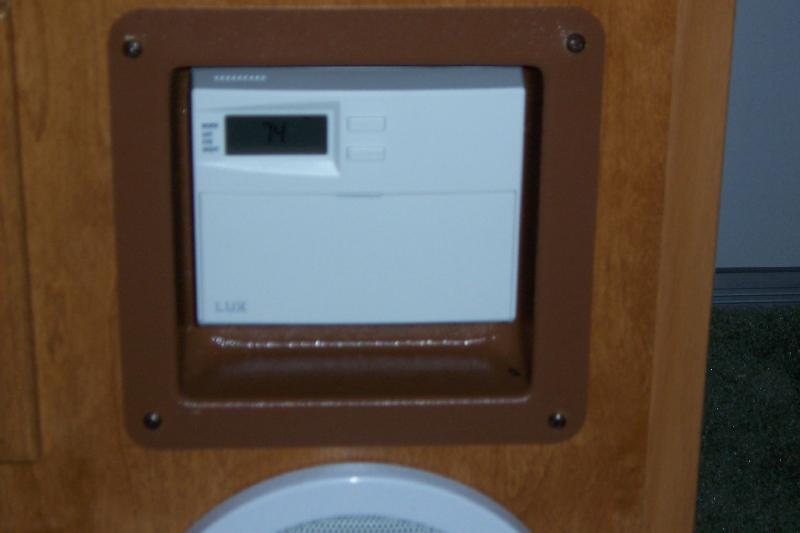 A few months ago we had our first problem with the heater — the vent door fell off and I could not locate a part number or source for the little plastic keeper that secured the vent door. This plastic clip kept the door in place by snapping into a hard plastic square fitting that is part of the Electronic Ignition Mounting Plate.
So I went to the hardware store looking for a solution. What I came up with was to run a 3/4″ long 1/4-20 bolt through the square. A flat washer and star washer would be against the bolt head, I would run the bolt through the square and secure it with a clip nut. This would allow about 3/8 inches of the bolt to protrude through the square and the vent door. I could now secure the door with a 1/4-20 brass cap nut onto the bolt. It is kind of hard to describe and I did not take detailed pictures.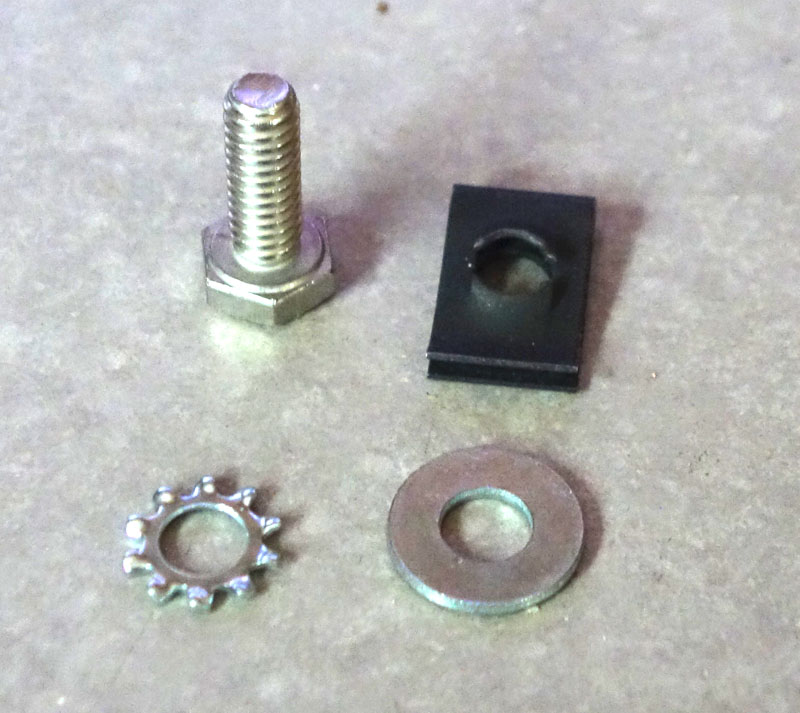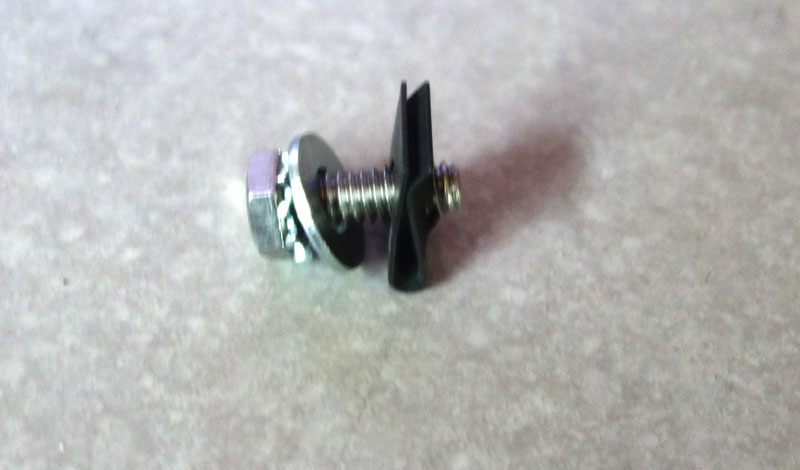 Now that I had solved the problem of securing the vent, I made another run at locating a directional louvered vent. Since I had such great luck purchasing our new refrigerator from American RV Company, I did a quick search on their website and found the elusive vent louver immediately. Atwood 36959 Directional Louvered Air Box.