You may have read about my preference for the inexpensive Timex Expedition as my go to backpacking watch.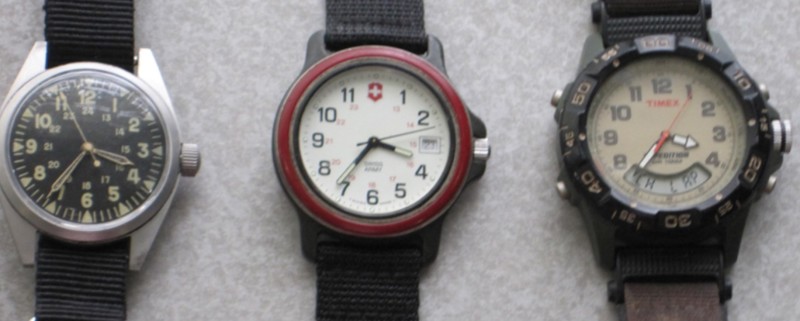 It occurred to me recently that my Timex won't survive the impending climate change global melt-down, so a gear search was in order, because I know the Government supported climate scientists, who get more and more money proportional to how bad a picture they can paint about climate change can't be wrong. And in the tradition of the new wave of modern technology focused backpackers, I want gear that will survive the Apocalypse, even if I will be vaporized in a mere nano second. Gear must survive, even if I don't.
I found the watch I need! The HM6 'Space Pirate' watch from MB&F. What initially drew me to this particular watch is the retractable shield that protects the watch from copious amounts of severe UV radiation.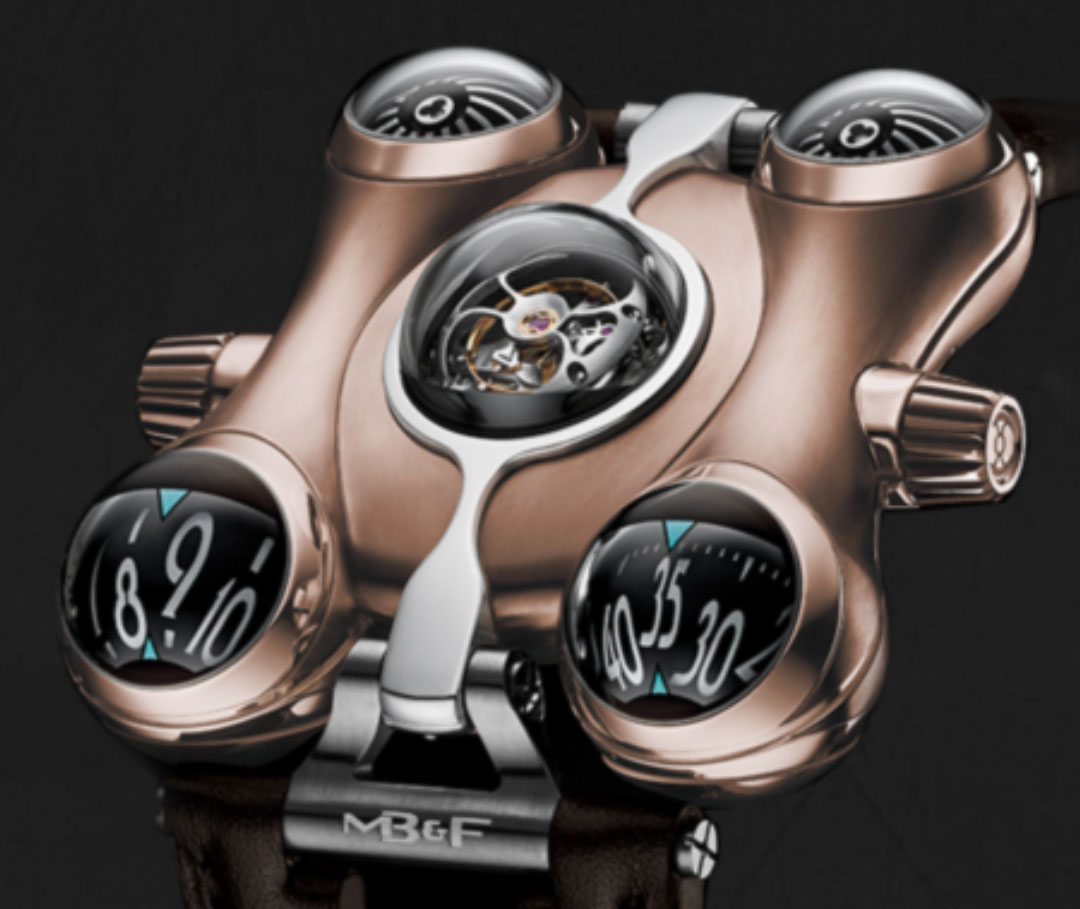 Here is the description of this fine watch I found on the Internet.
Introducing Horological Machine No.6 Space Pirate by MB&F. With its biomorphic curves, animated spheres, 'winking' eye and beating heart, HM6 is our most organic machine to date.
Space is an extremely hostile environment. To survive you need protection against powerful accelerations, dangerous thermonuclear radiation, extreme temperature fluctuations and constant risk of unexpected collisions.
Horological Machine No.6 (HM6) Space Pirate has been designed to operate in the hostile environment of space: the space on your wrist.
In each of the four corners of HM6's biomorphic case is a 360° sphere, capped top and bottom by transparent sapphire crystal domes.
Up forward, two semi-spherical indications rotate vertically (90° to the Engine), respectively displaying hours and minutes in large, highly legible numerals.
Aft, driven by the automatic winding rotor, twin spherical turbines spin, automatically regulating the winding system to reduce stress and wear.
The central dome on top houses a 60-second flying tourbillon under a 'winking' eye-like retractable cover.
The sapphire crystal display portal on the back reveals some of the 475 beautifully hand-finished components making up the highly complex engine.
And this…
The transparent central dome houses a 60-second flying tourbillon, the precision regulator of HM6's Engine. This flying tourbillon can be protected from UV radiation, which speeds up oxidation of lubricating oils, by a retractable shield operated by a crown on the left side of the case.

While the transparent cupola on top of HM6 Space Pirate offers a tantalizing glimpse into the sophisticated Engine below, the sapphire crystal display portal on the back reveals more of the 475 finely finished components making up the highly complex movement, which required over three years of development. Also visible through the display back is part of the winding mechanism and the platinum 950 winding battle-axe rotor. The sapphire crystal plates on HM6-SV offer even more comprehensive views − top and bottom − to the movement within.

HM6 'Space Pirate' is available now in four limited editions: HM6-SV in platinum/sapphire crystal (10 pieces) and in red gold/sapphire crystal (10 pieces), HM6 Ti in grade 5 titanium (50 pieces) and HM6 RT in 18K 5N+ red gold and titanium (18 pieces). There will only be 100 HM6 movements made in total.
Learn more about this performance art piece.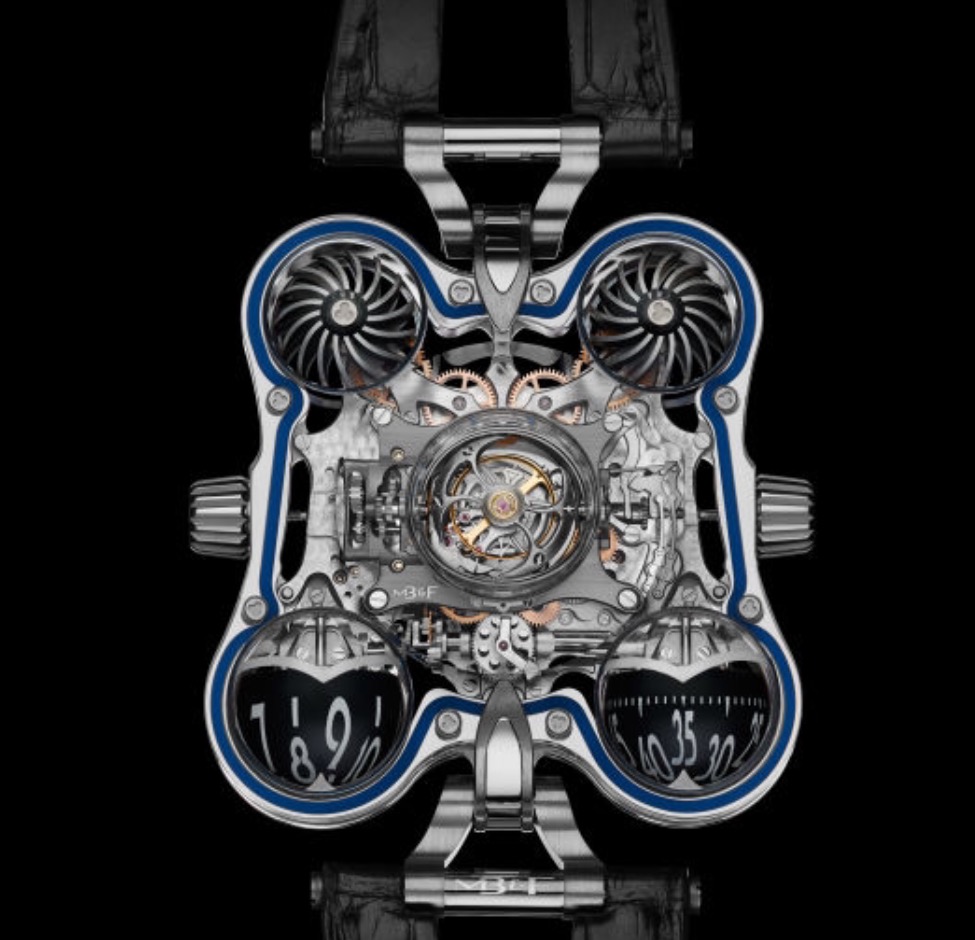 I did stumble on to one seemingly impossible obstacle to obtain this much needed piece of technology, the price. $398,000
So by the time I can accumulate the required finances to purchase it they will probably be sold out, or more likely, I will be dead from the Climate Apocalypse, so I guess the watch (nor any other gear) won't protect us from the end of days.