In November and December of 2000 I backpacked from my house in Palm Springs to Lake Mead and back.
Part 5 can be viewed here.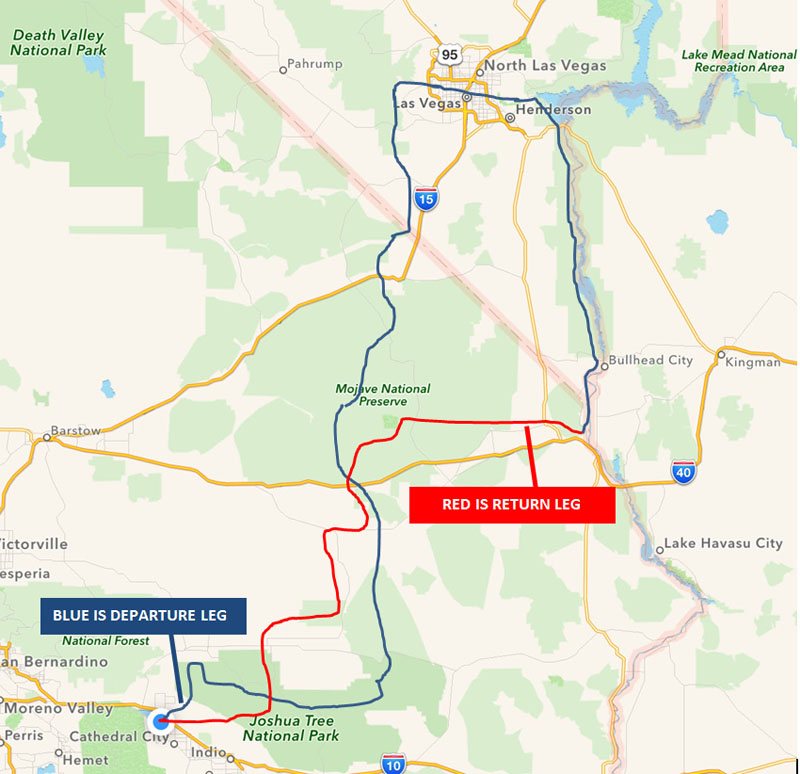 DAYs 20 & 21
It had been over a week since I had a shower and day off from walking. I had planned on spending a day in Laughlin to rest and eat. Fortunately the last two days of hiking had gone according to plan, so I checked into a hotel. Two nights were only $38 plus tax.
Continue reading Backpacking 500 miles in the Mojave Desert (part 6) →