It seems that many folks are playing around with different kinds of Cuben Tech variants to make waterproof and breathable clothing. I guess they missed my Search for the Holy Grail article on this fallacy.
Aside from this fruitless search, many people feel that Cuben Tech clothing is not visually appealing — I think the term is aesthetically.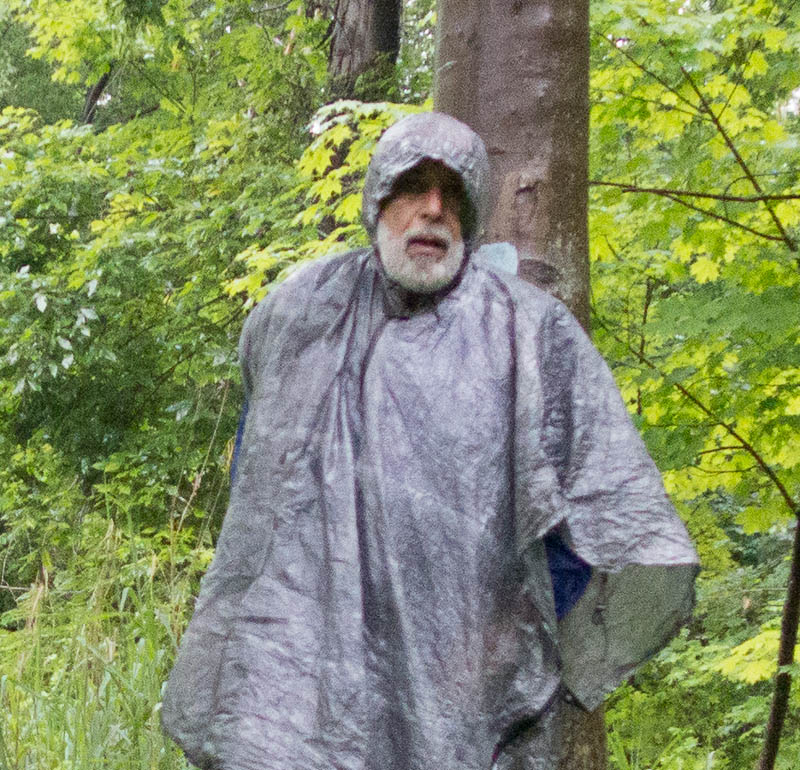 I think folks are missing the positive unintended consequences of my Cuben Tech poncho.
On a long hike, you may have to go into a town to get supplies. If it is raining and you are wearing Cuben gear some really, really good things will happen to you.
You won't be wearing designer urban outerwear. This means strangers won't want to stop you on the street and waste your time with worthless conversation.
Cuben gear looks like a trash bag. People will think you are homeless and won't want to talk to you.
Strangers might stop you and give you money.
Often strangers will see you walking down the street and give you a wide berth by crossing the street away from you.
Better than giving you a wide berth, everyone in town might just disappear.