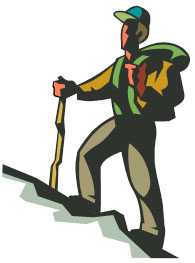 Well, I guess it is close to that time when everyone posts their favorite gear for the year.
The only problem is that there is nothing new to report. I bought only one piece of new gear this year, along with some items to replace old worn out stuff. It's not that I was unwilling to purchase new equipment or clothing — I just didn't need anything new. My kit is fine as it is, and has been for a few  years.
So I guess last year's list will have to do. Nothing has changed — it works for me.