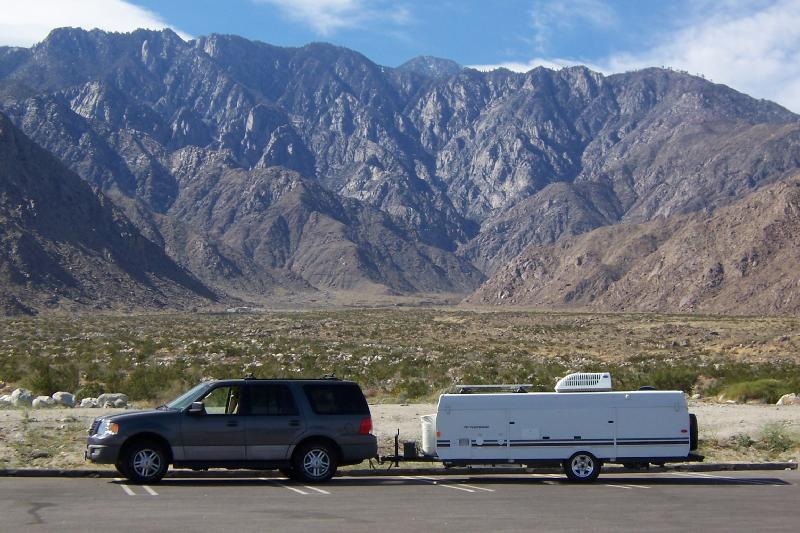 The law of the Great Welfare State of California states that a vehicle towing a trailer requires that
"when the trailer or its load affects the driver's view to the rear, the law requires two rear view mirrors, one on each side of the towing vehicle, to give the driver an unobstructed view of the highway at least 200 feet behind."
I admit that since November of 2005 when we purchased our 2006 Fleetwood Niagara Folding Tent Trailer, we have not been in compliance with the law. I plead ignorance of the law. This was not an issue with our 1992 Starcraft Meteorite, since I could see over the camper and behind the trailer. Not so with the Fleetwood.


Once aware of this heinous crime, I moved to resolve this violation of the law. A quick Google search indicated that the most popular mirror would be a CIPA brand Custom Slide Over Mirror. But alas, they were not available for our 2003 Ford Expedition. CIPA also makes a universal clip on mirror retailing for under $30 a pair on Amazon. Unfortunately the 18 reviews on Amazon gave them a composite score of 3.2 out of a possible 5.
I found a set of K Source Fit System Deluxe Clip-on mirrors on Amazon for $60. Ouch, more than double the price of the popular CIPA brand, but 91 reviews gave them a score of 4.3 out of 5. So I ordered a set of the more expensive, but higher rated K Source mirrors.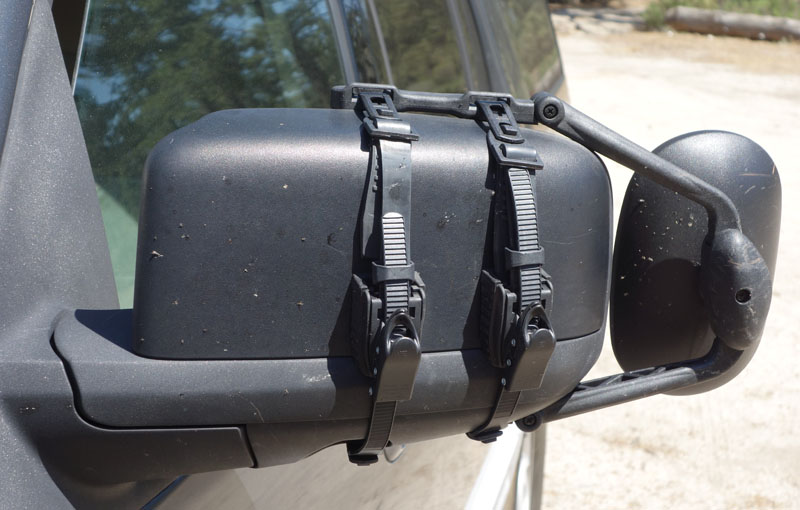 They were fairly easy to install, taking only a couple minutes. There are two adjustments (1) a top strap and then a ratchet mechanism to tighten them. I should have probably shortened the top strap adjustment a tiny bit so the rubber bumper is a little higher than in the picture above. But there was no noticeable vibration even at freeway speeds and the mirrors stayed secured when driving on dirt roads. The mirrors provide the required view behind the trailer.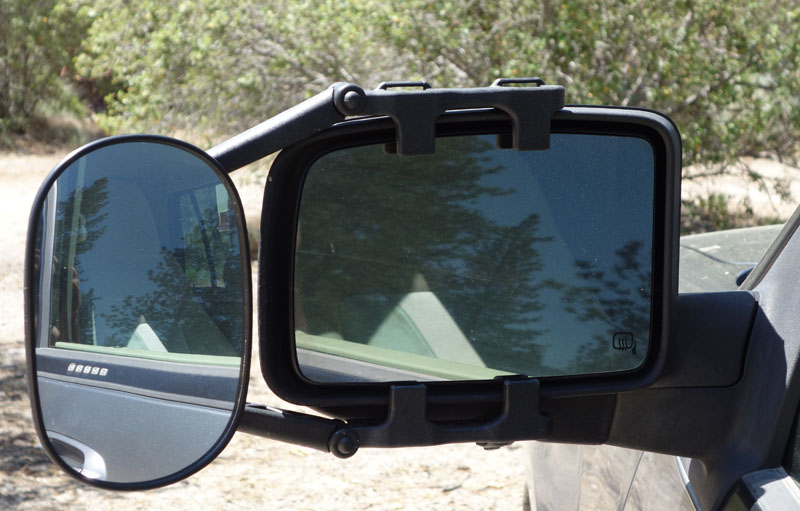 The attachment system includes four clips that attach to the front housing of the mirror. Simple but effective. So far I give them a 5 out of 5 score.