This isn't a review…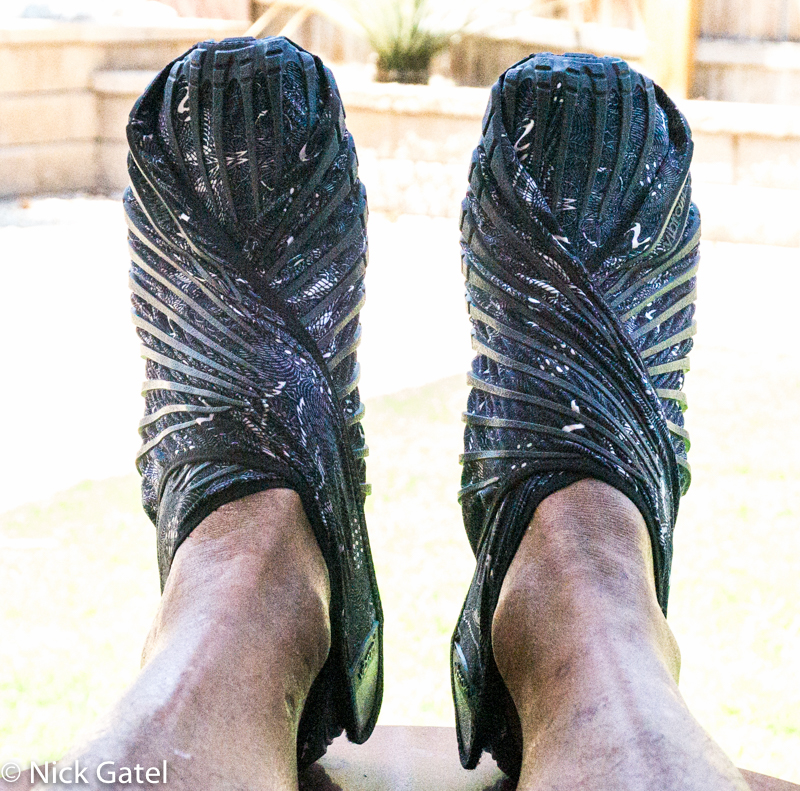 My kids gave these to me as a gift. My son, Joe, is a runner so he picked them out knowing I have a preference for minimal shoes. I think they've been around for a couple of years, but I don't spend my time reading about shoes.
Furoshiki is a type of wrapping cloth used in Japan for centuries to carry stuff, sort of like a poor man's duffle bag.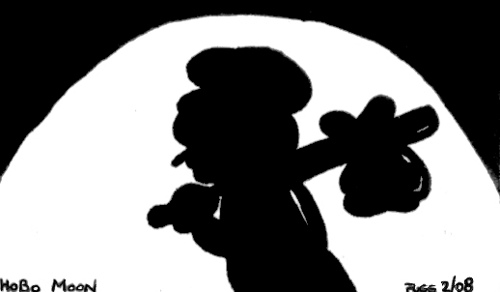 But obviously more elegant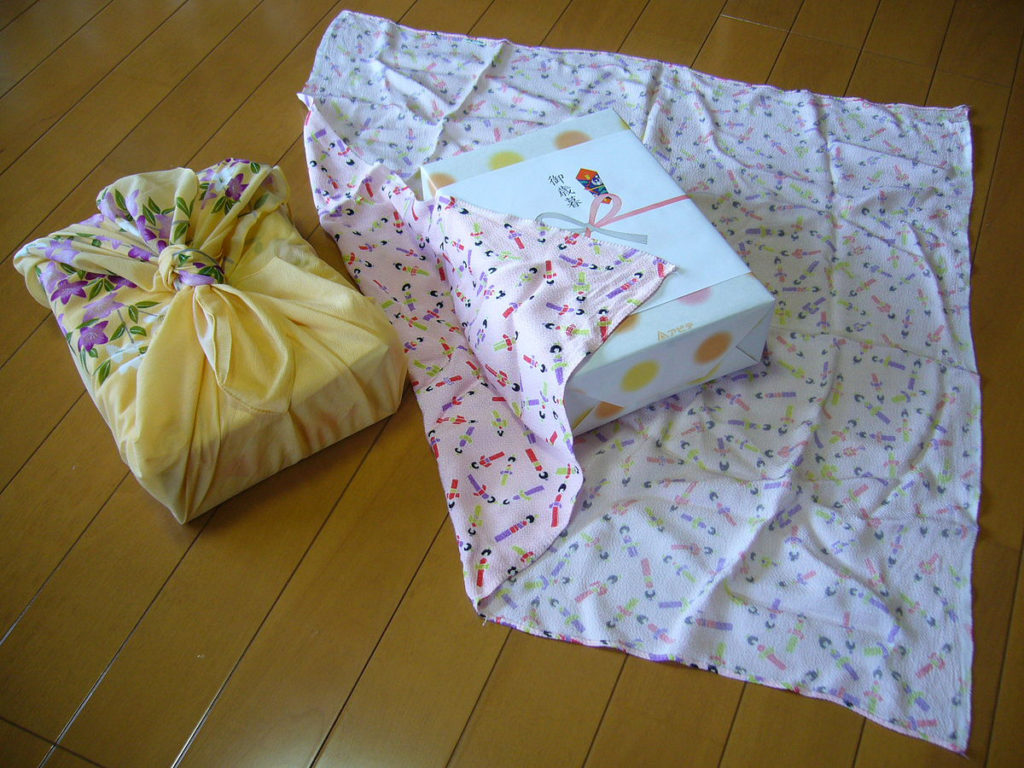 The Furoshiki shoes are made by Vibram, the company famous for manufacturing soles found on many hiking boots. They also gave us the Vibram Five Fingers footwear.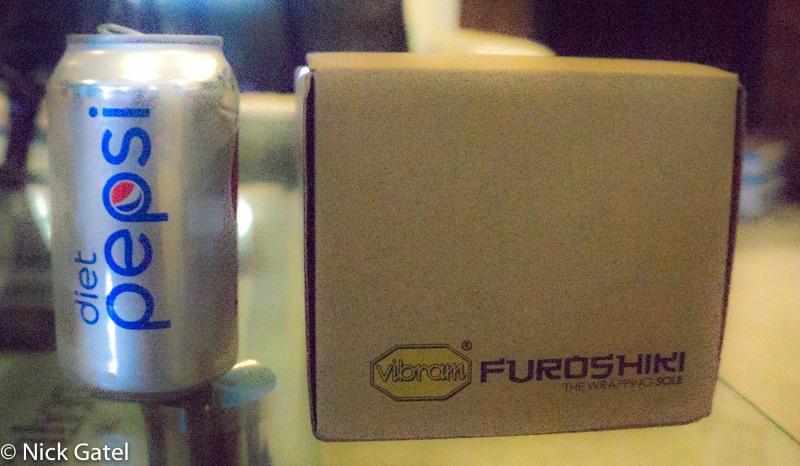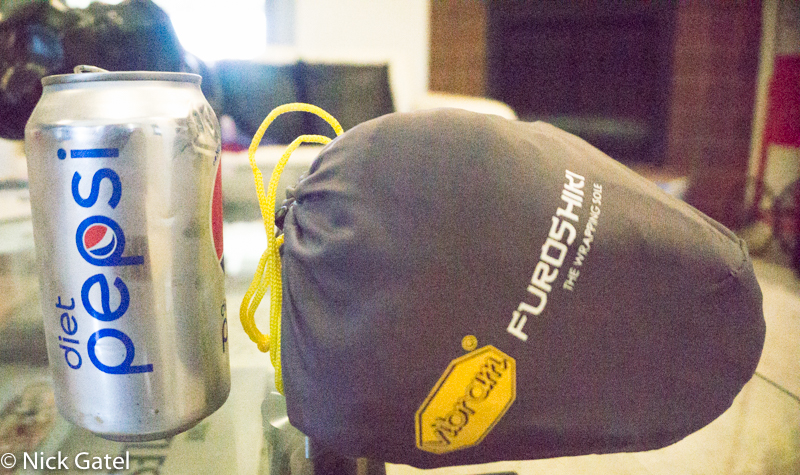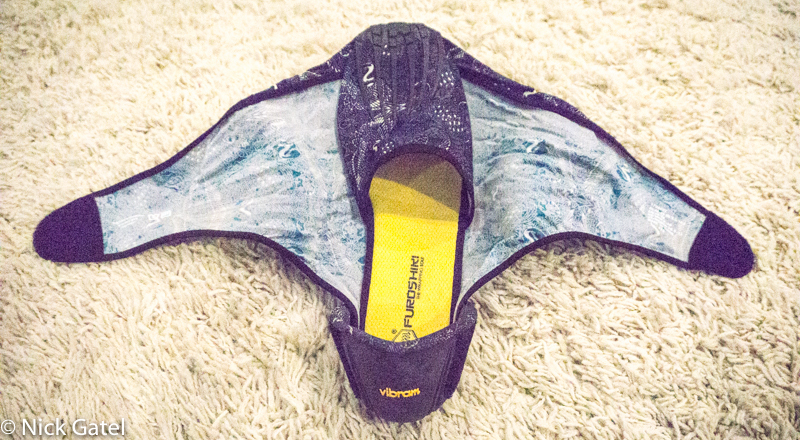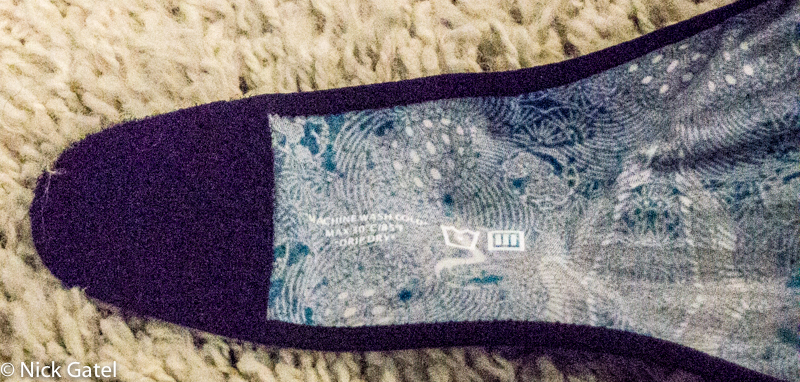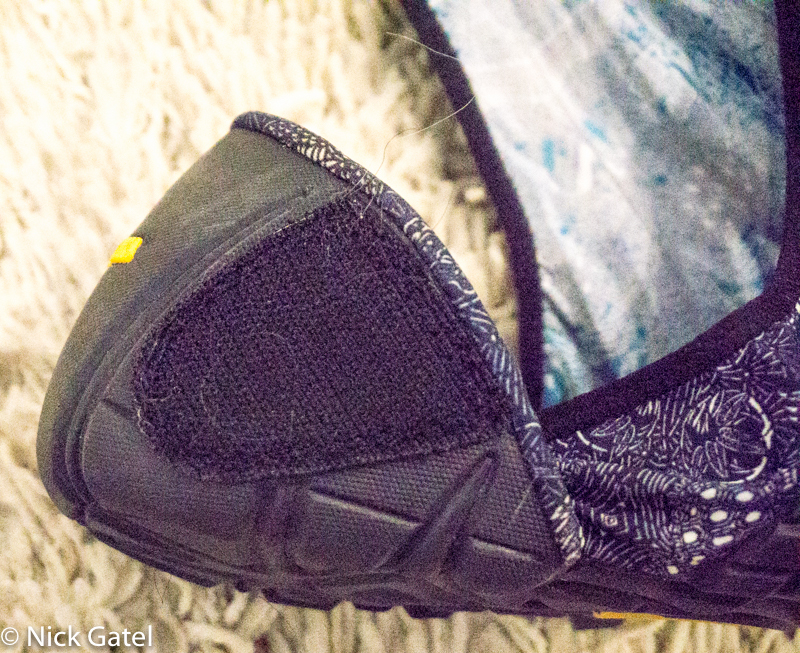 Putting them on is pretty simple.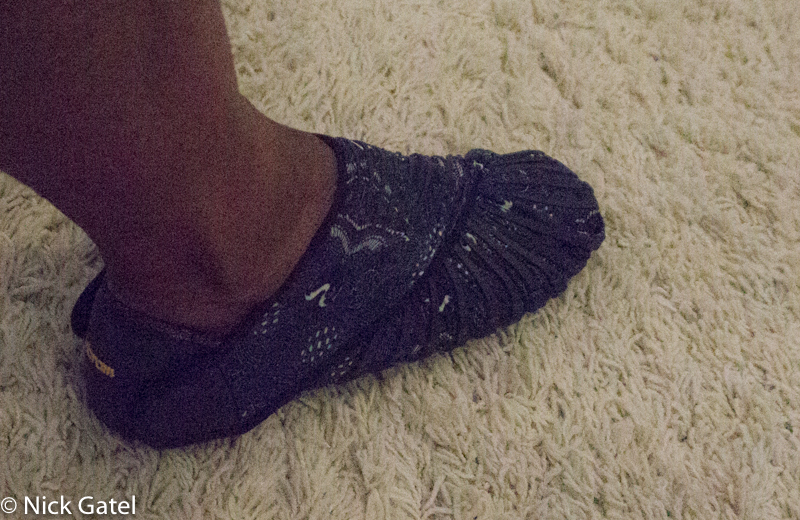 Place foot into the slipper
Wrap each piece of the Furoshiki cloth over the top and secure to the Velcro tab
What are these shoes good for?
First off, these are very minimal shoes and really not for someone who isn't used to wearing minimal shoes and/or mostly goes barefooted. So it eliminates a lot of folks. They are probably okay for people who want something to wear while walking their dog, putzing around the house, use in place of house slippers, camp shoes or water shoes, or just think they are some sort of a fashion statement.
In this post about minimal shoes, I wrote:
Vibram Five Fingers KSO

At first I fell in love with these. Flexible and no socks required. But after time I found them hot, stinky, and my little toe would catch on rocks and other obstacles on the trail. Weight is 6.7 ounces each.
The Furoshiki shoes are somewhat similar to the Vibram Five Finger shoes, so if you hated the Five Fingers these will either (1) solve the problems you had with Five Fingers or (2) you will also hate these shoes too.
I find them very comfortable, more so than the Five Fingers and much, much easier to put on. The upper fabric doesn't seem as robust as the Five Fingers and I suspect they may not breathe well. I would like to use them as backpacking shoes. First I'll do a few day hikes in them and if they seem they'll hold up they will go with my on some backpacking trips. We shall see.
All-in-all they are pretty innovative shoes.
How much do they weigh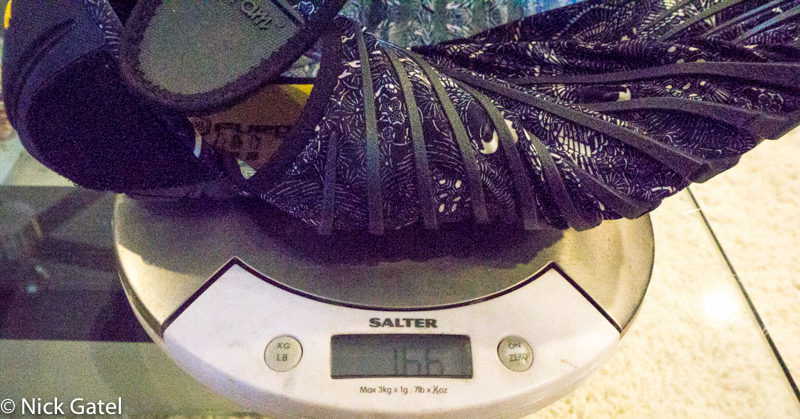 That is the questions most lightweight backpackers would ask me. My size XL weigh 166 grams each or 5.9 ounces each. That's an ounce each more than my go-to hiking shoes, Mizuno Wave Universe 4. I bought several pairs of the Mizuno shoes a few years ago because shoe companies discontinue good shoes. Mizuno replace that shoe with the Mizuno Wave Universe 5, and now that shoe and the entire line of Wave Universe shoes are now discontinued.
Will the Furoshika be a good replacement for the Mizuno? I don't think so, but there will be only one way to find out, which isn't Google, or asking someone online. I'll have to do it the old fashioned way… just wear them and figure it out for myself.
Sizing
Sizing is weird. If you want a pair don't use the website's sizing chart unless it is the one provided by Vibram.