Over the years I have noticed that many campers stop using their campers in the fall and go through a seemingly torturous and time consuming process called winterizing. Basically they are taking the camper out of commission, mothballing it – akin to the Navy decommissioning a ship. And during the following spring or early summer the camper owner re-commissions their camper. Wow, all that money spent to purchase a camper and then mothballing it for 6 months a year?
I just finished winterizing our camper.
Winter officially starts in about a week, meaning it is the shortest day of the year. So I figured it was time to perform its winter maintenance.
Battery Bank
Every month or two I check the water level and do a quick visual inspection. For the yearly winterizing project, I needed to add some distilled water and do a little battery terminal cleaning. The best cleaning method is baking soda mixed with water, a wire brush, elbow grease, and then rinse with water. All connections should be "clean and shiny."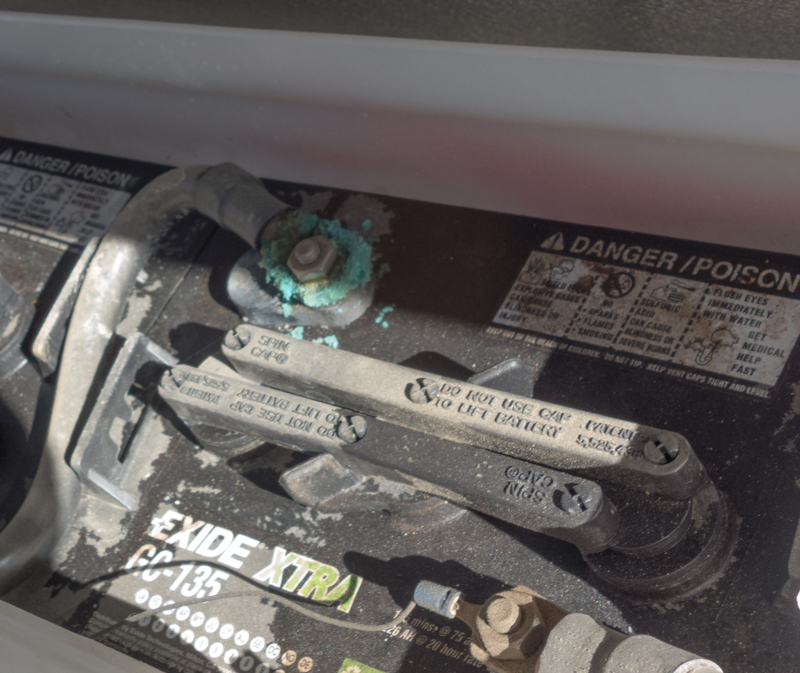 Solar Panels
With shorter days in winter plus the sun is lower in the horizon, clean panels are important in winter. Here in the desert we get a lot of dirt and dust from those windy days and nights, so solar panel cleaning is my most important winterizing task.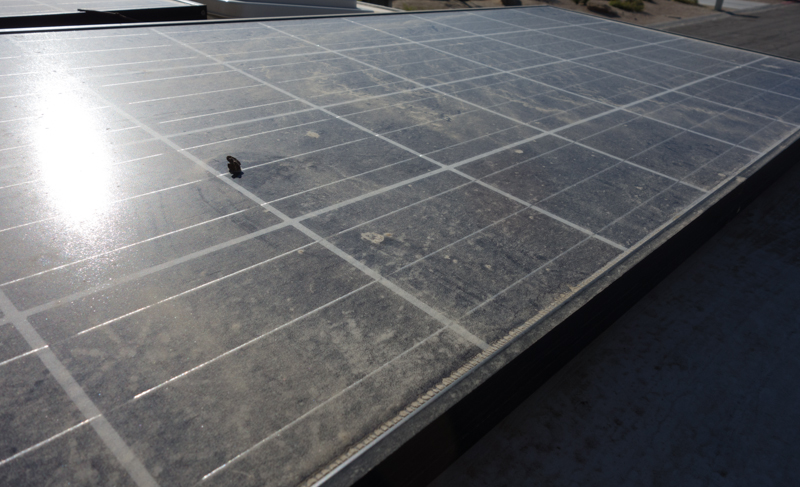 Cleaning the panels increased the solar panel output by 34 percent!!
That's it
Our camper is now winterized and we are ready for another winter camping season. We do more camping in the winter than any other time of the year.
If you live somewhere that requires you to mothball your camper every winter, I have one suggestion – move. Really.