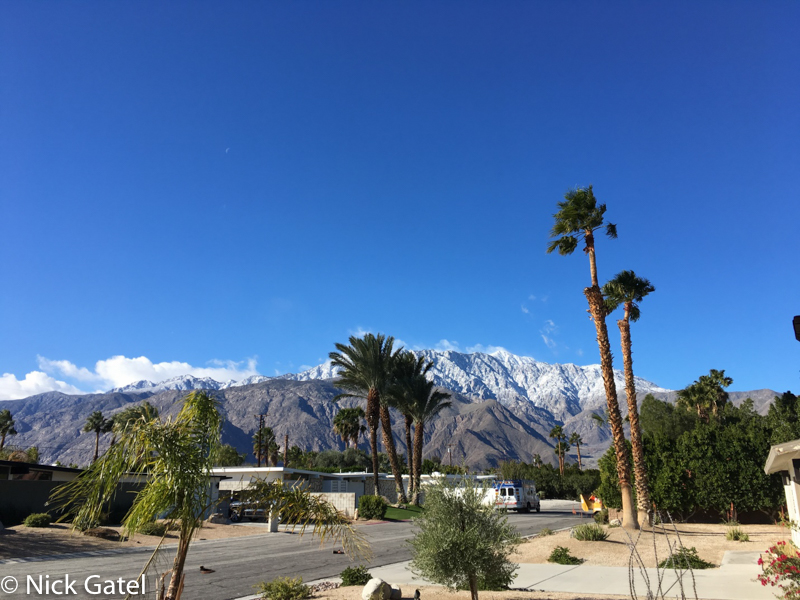 Confession Time
I've been cheating. Actually I've been cheating for a long time. You see, for decades I've been taking the Palm Springs Aerial Tramway up to the mountains; mostly in the summer and winter. I do it so often; I have an annual pass, which currently costs $160 per year.
San Jacinto Mountains
This mountain range is about 30 miles long and is in close proximity to the San Bernardino Mountains and Santa Rosa Mountains (a.k.a. you can walk to either range from the San Jacinto's). Much of the area is designated State and Federal Wilderness Areas.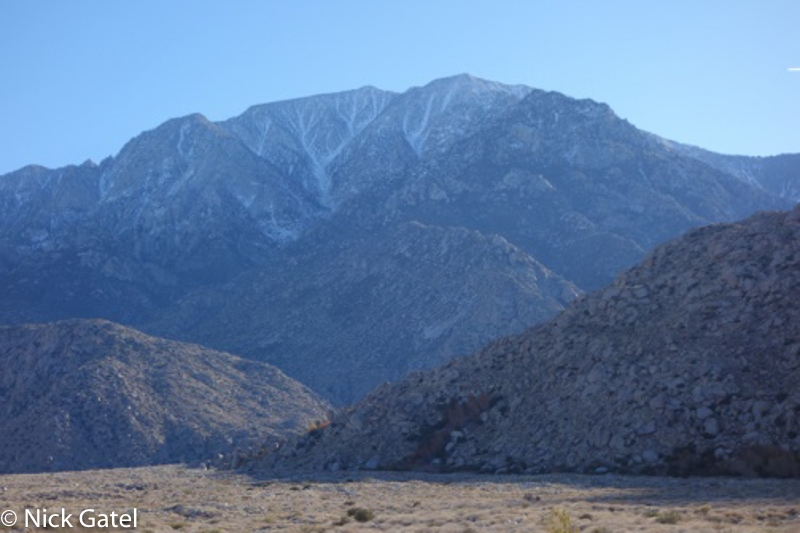 The crown jewel of this range is Mt. San Jacinto, which rises more than 10,000 feet from the desert floor making it one of (if not the most) steepest escarpments in the continental United States.
The Right Way
In my twisted little mind the right way to hike into the San Jacinto's is to start at the bottom. As documented in this trip report one can start at the bottom and hike up to Little Round Valley where the Tramway Mountain Station resides. This trail is called the Skyline Trail and hasn't been maintained in decades, but for the competent hiker the trail isn't that difficult navigation-wise. The hike is about 11 miles with over 8,000 feet of elevation gain. You could then hike back down the trail. I've done the up and back and could barely walk for a week afterwards — but at the time I wasn't in that kind of hiking shape to do 22 miles with 16,000 feet of elevation gain/loss, especially considering I was in my early 60's age-wise.
Or, as an alternative,  you could hike up the Skyline Trail and take the Tram back down, which of course is cheating.
Or, as in the above mentioned trip report, you could hike up to the peak of Mt. San Jacinto, which is about 17.5 miles and gains around 10,400 feet in elevation, then descend down into Little Round Valley (1.5 miles) and spend the night. or if you don't have time to spend the night, just hike from Mt. San Jacinto to the Tram making it a 23 mile day.
Hiking the Skyline Trail and then continuing to the peak of Mt. San Jacinto is often called the Cactus to Clouds trail. As a side note, you can no longer do the Cactus to Clouds — PCT — Jo Pond Loop mentioned in the trip report link above. A portion of the trail has been closed since the "Mountain Fire" in July of 2013. The last closure notice in November 2016 expires in November 2017 so we'll see what happens. I won't admit to being in the closure area, but should one have a super ultralight kit you can out run any ranger trying to give you a citation 🙂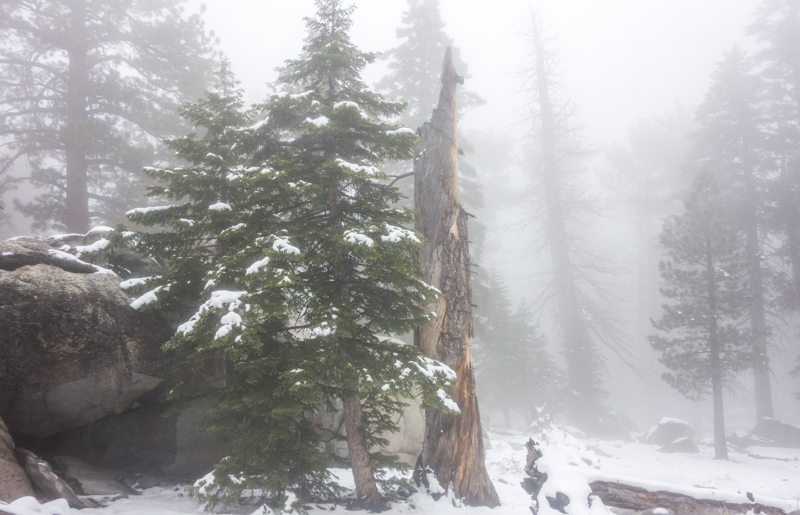 Most years, from about Thanksgiving until the end of April, the upper elevations of the Skyline Trail is no longer a hiking trail; instead it's a serious mountaineering route with steep slopes of snow covering the trail and difficult ice chutes to climb. Crampons and ice axe required. Yes we get lots of snow in the San Jacinto's. This year I was up there when the snow depth was 120 inches.
Summer isn't a good time for most people to hike the Skyline Trail, because many die from heat exhaustion in the desert sun. I guess they ignored the "You Might Die" sign. Oh, well… culling the herd via Darwin Awards might be a good thing.
So the options for a nice day hike in the San Jacinto Mountains are very limited if you do it the "right way." But one can cheat…
Palm Springs Aerial Tramway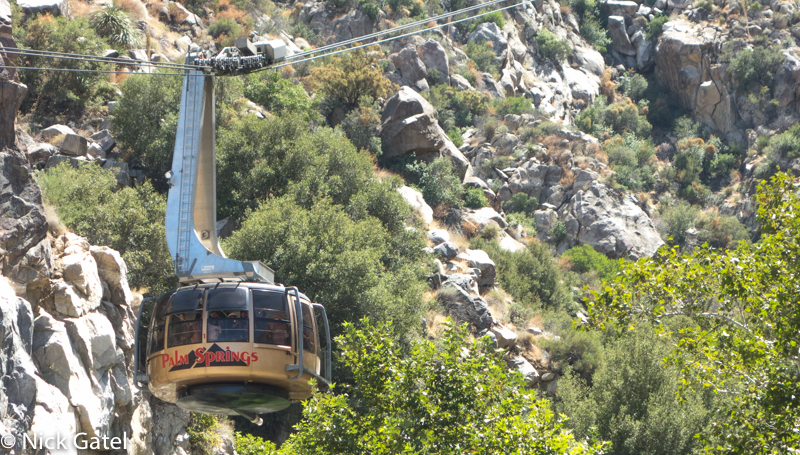 The Tram base station is 6 miles, which is about 9-10 minutes from my house, and is located at an altitude of 2,643 feet. The Tram ride up takes 12 minutes and terminates at the mountain station which is 8,516 feet. If I take the first tram car up during the week, which departs at 10:00AM (8:00AM on Fridays), I can leave my house at 9:40AM and be hiking by 10:15AM. 40 minutes from house to trail. It takes longer later in the day as the crowds grow. Forget weekends!
At first one would think it isn't a wilderness experience with all the tourists, but few rarely move more than a mile out from the upper Tram station, so there is a wilderness feeling.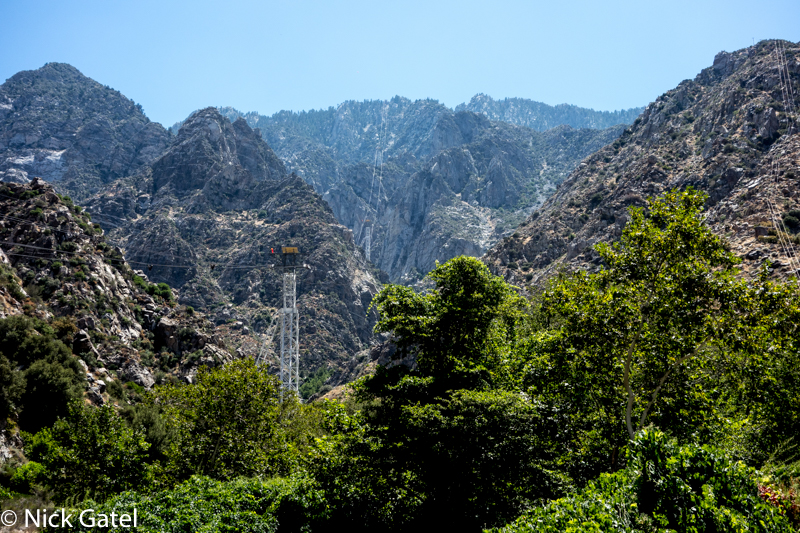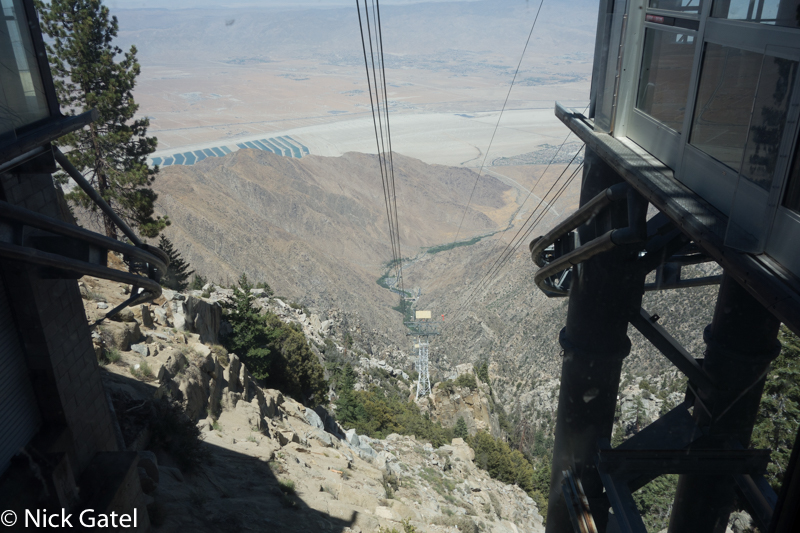 Conditioning
The best way to get into backpacking shape is to go hiking with a fully loaded pack. Yeah, I know many folks recommend running, treadmills, elliptical trainers, Stairmasters, and other man-made contraptions. Nope. Hiking is still the best way.
After the 1968 Olympics in Mexico City, experts have been positive about the benefits of training at high altitude. High altitude being defined as above 8,000 feet. It is truly amazing how quickly I can get into hiking shape if I get side tracked by the "Honey Do List" at home and don't walk everyday. But even walking around town 5 miles a day can't get you in shape like the same distance at 8,000+ feet.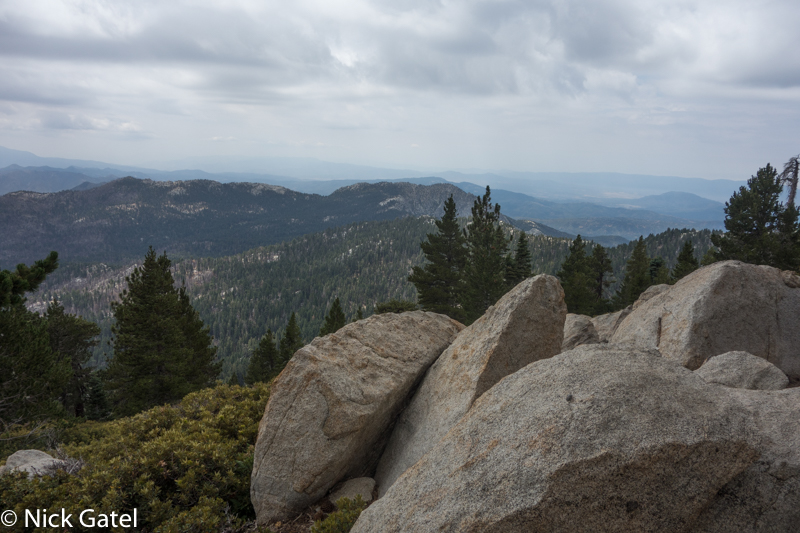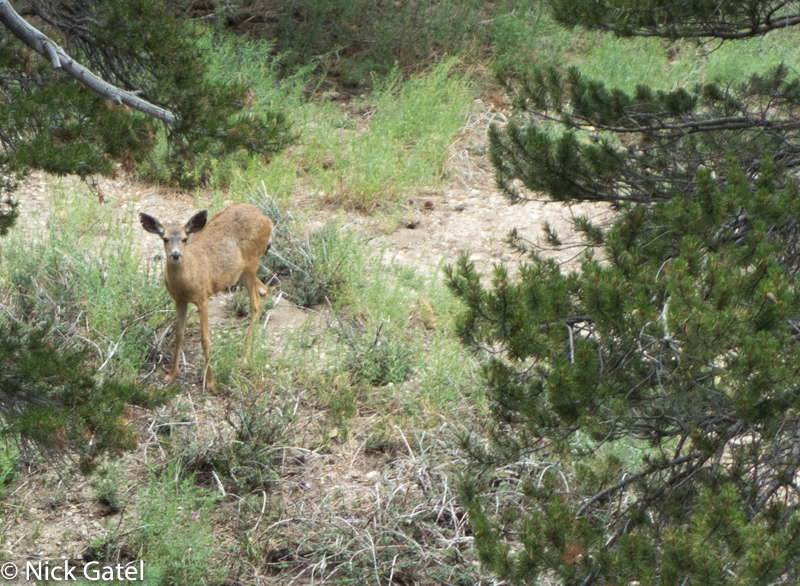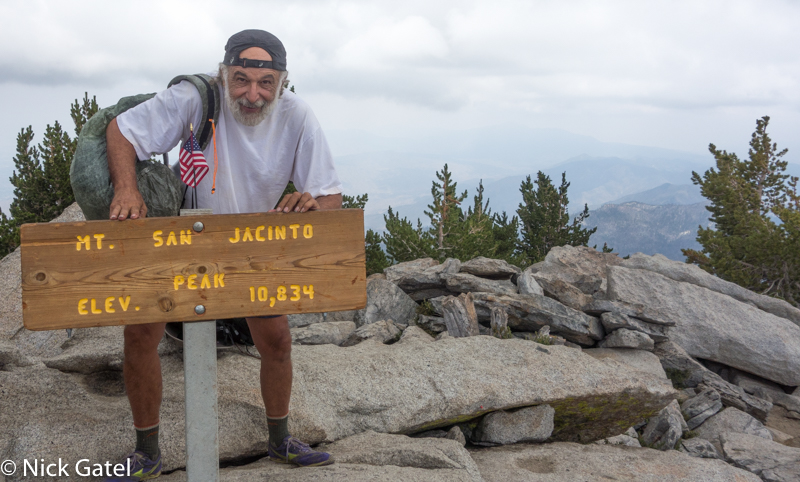 I have several loops I can hike, but mostly stick to a 5 mile loop, or an out and back to Mt. San Jacinto that is close to 12 miles with about a 2,500 foot elevation gain. I usually do the 12 mile hike in around 5 hours. Hiking in the San Jacinto's several times a week keeps me in good hiking condition and prepares me for hikes in high elevation destinations such as the Sierra Nevada.
Summertime Blues
Okay, summer temperatures at our house can get as high as 120+ Fahrenheit. But in 40 minutes I can be at over 8,500' with temperatures that are usually 30-40 degrees cooler and sometimes even a greater differential — the mountain often creates it's own weather while, at the same time, creating the desert heat below.
Sometimes it pays to be a cheater