What's Up With That?
I disdain holidays. Almost all of them have become a means to market stuff. Many have been bastardized so government employees get a 3-day weekend (think President's Day). Most holidays are created by folks wanting to sell you something. The only redeeming value of holidays is that I normally go camping or backpacking when they pop up on my calendar.
This morning my first email of the day was from a co-worker announcing that September 18th is National Cheeseburger Day. Never heard of it. But I can get behind this holiday. I am known as a Cheeseburger aficionado. When traveling with co-workers I try to eat at least one meal a day that consists of a Cheeseburger. Sometimes I eat one for both lunch and breakfast. Joyce doesn't let me eat many Cheeseburgers when I'm home.
So I forwarded the National Cheeseburger Day email to Joyce and she said we could go out to dinner and get a Cheeseburger. God bless Tiny Tim!
I might be a Cheeseburger connoisseur, given that I have eaten Cheeseburgers in over 40 states. Fast-food burgers and gourmet burgers. I have traveled far and wide for great Cheeseburgers. Cheeseburgers in Manhattan. Cheeseburgers on Cape Cod. Cheeseburgers in the French Quarter of New Orleans.
But I am not a Cheeseburger snob. You see, the best Cheeseburgers are found at In-N-Out Burger.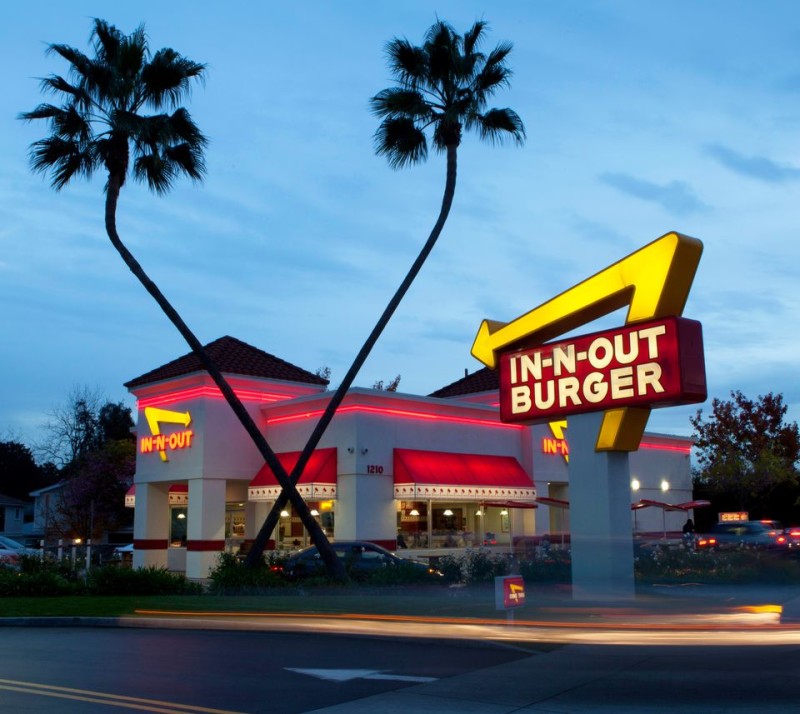 If you have never been in California, chances are good you have never eaten at In-N-Out Burger. It is a privately owned company that was started here in Southern California. Recently In-N-Out has expanded to a few surrounding states.
It is only proper that In-N-Out started in Southern California, because the Cheeseburger was invented here in 1926.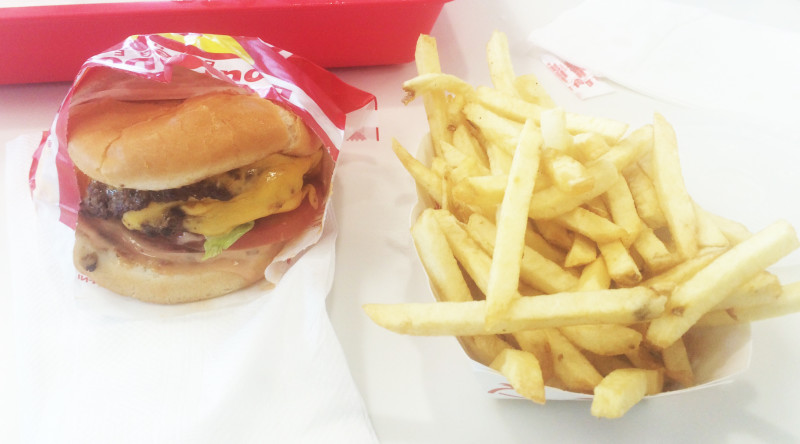 There are few In-N-Outs in the Palm Springs area, the closest being about 15 minutes from our house. It is always packed so it takes a little while to get your Cheeseburger. The burgers taste great because every single one is made from quality, fresh ingredients before your eyes. You can watch the staff build your masterpiece with assembly line precision. French fries are also fresh — you can watch the preparers cutting fries from whole potatoes. The workers are much better paid than other restaurants, so you won't see any rude, comatose zombies that are the norm in other fast food chains. They are happy, energetic, and friendly. They can even count change! They understand what customer service is. The menu is simple: Double-Double Cheeseburger, Cheeseburger, or Hamburger. The milk shakes are fabulous. There are other 'secret' menu items, but you need to know what they are and ask for them. They are not posted in the store.
Out of state employees in my company are always hoping they get invited to one of my training sessions in California, because they have heard I take everyone to the best Cheeseburger place on the planet — that would be In-N-Out Burger.