It was a fabulous weekend.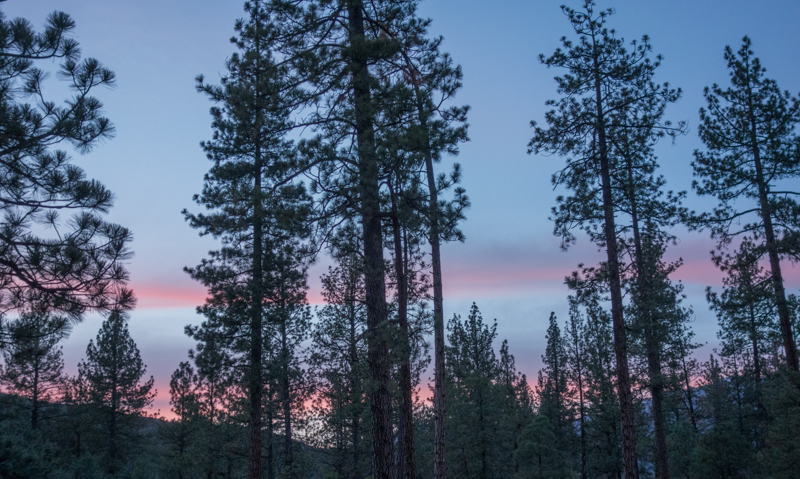 MOUNTAINS
Nomads move for various reasons. Pastoral nomads move their flocks for better range. Environmental nomads move for environmental reasons, usually for seasonal weather changes. For thousands of years, the native population of the desert where we live moved up canyons and into the surrounding mountains in the summer to avoid the heat.
For the 38 years I have lived in the desert, I too, have traveled to higher elevations in summer for cooler recreation. Unlike these native peoples, we have powered transportation so our range is measured in hundreds of miles.
It has been about 6 months since our last trip to the mountains. Although we have done numerous desert trips since then, the desert isn't too hot yet. But we missed the high peaks, ridges, and passes. We missed the fragrance of pines, firs, and junipers. We missed big trees. This doesn't mean our beloved deserts are lacking; it is just a different experience.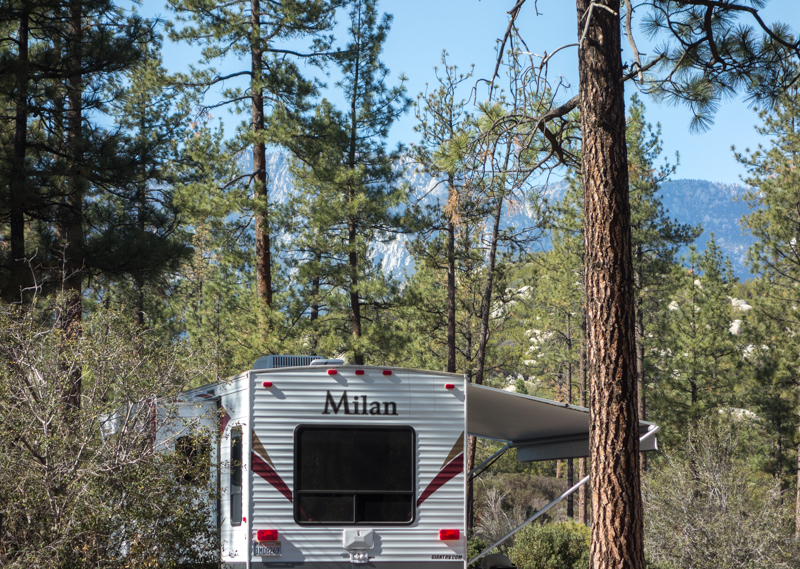 April in our local mountains can be cold; weather can be nasty. But this weekend's weather was perfect. Highs were in the 70's; lows in the high 30's. Much time was spent just sitting outside.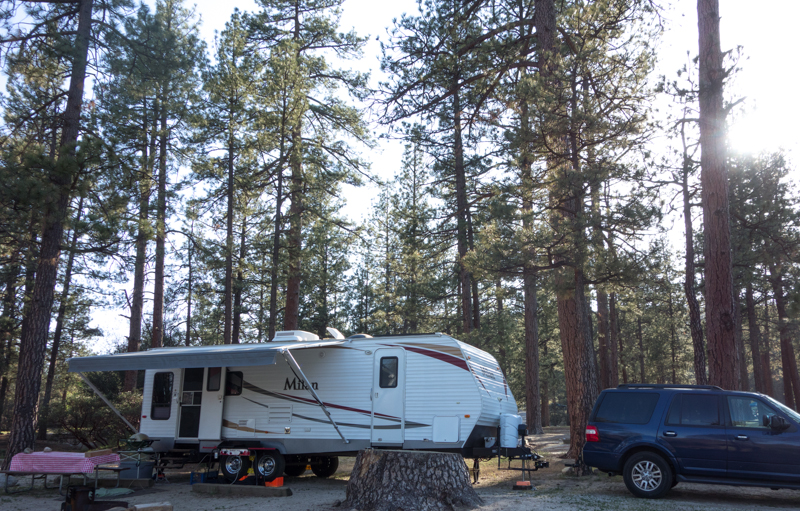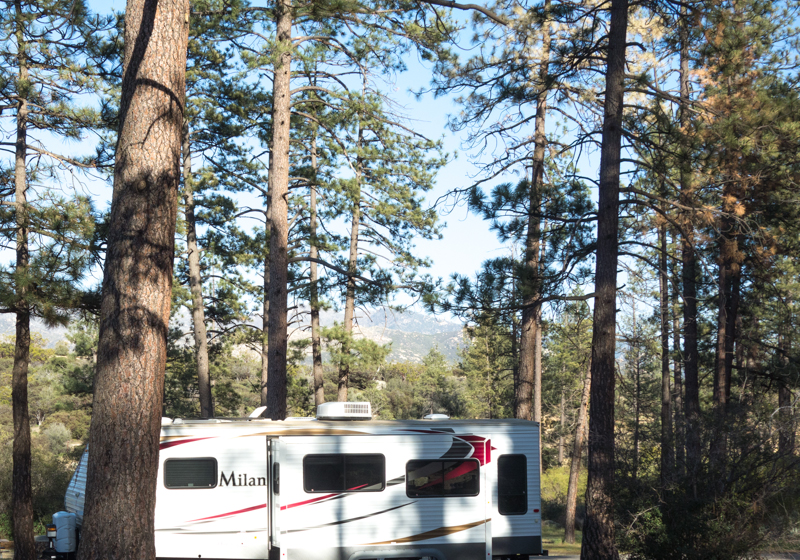 Of course there was the usual hiking and walking in the hills above our campsite.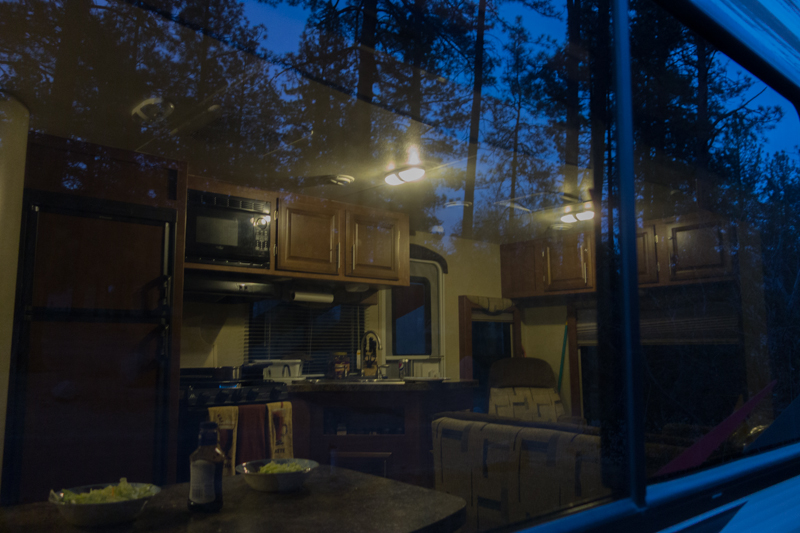 Evenings were almost balmy and quite warm until a couple hours after the sun set.
SPRING BREAK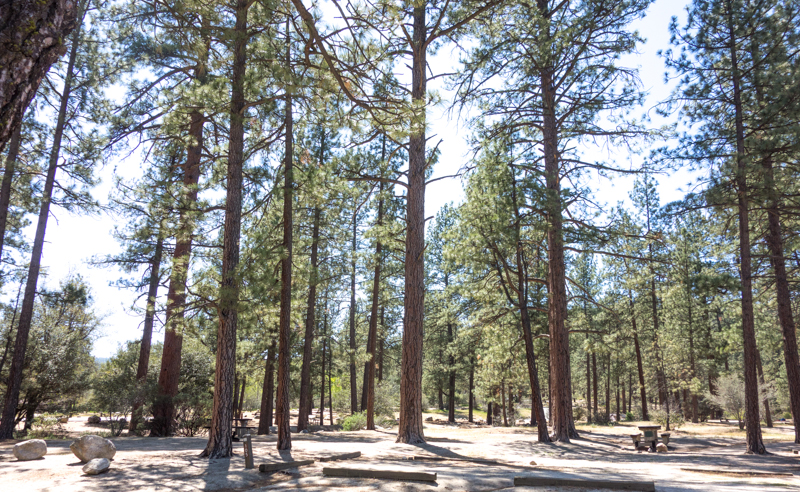 The weekend was the last weekend of spring break for many schools. There weren't many campers in our campground and by Sunday noon we practically had the entire forest to ourselves.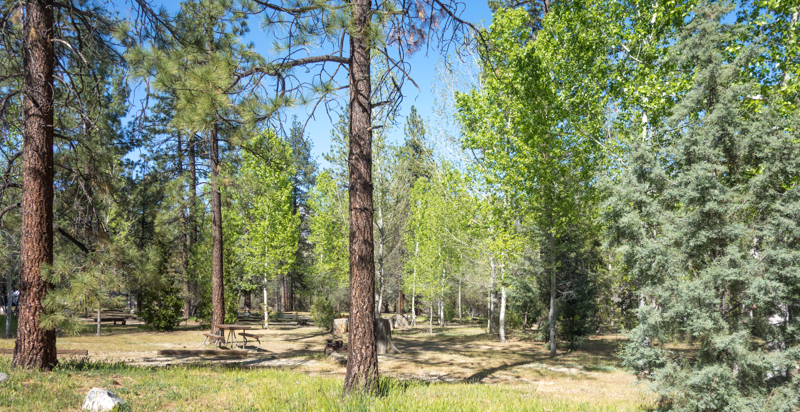 Life is good.