Are Americans getting too soft?
Are we too lazy to use a hand crank to level our trailers?
No. We are timesavers. The time it takes to level and stabilize a trailer, and reverse the procedure is better spent hiking when camping.
Like most trailers, ours came with a hand crank tongue jack. Based on past experience, I didn't bother using it even once. Before we even purchased our Milan, I had bought an electric tongue jack – The Ultra-Fab Products, Odyssey 4000.
We had the same jack on our Niagara tent trailer, so I knew it was a great product. Once we got our newly purchased trailer home, I switched the jacks before I even unhitched the trailer.
Before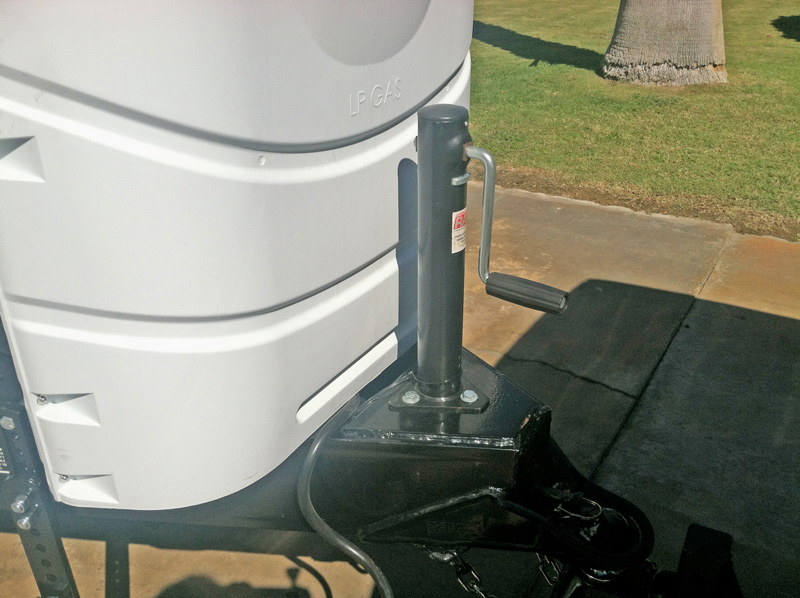 After
The sell sheet from Ultra-Fab provides the following information:
Over 25% faster travel than other brands.
Emergency ratchet style crank socket.
Water resistant switches.
18 inches of Travel.
Installs easily.
Powder coat finish resists rusting.
Extra large adjustable footpad adds up to 5.5″ of additional travel.
Hardened steel gears.
Die-cast aluminum cap.
Large front light.
2.25″ Outer tube.
Opps…
On our first trip, before I unhitched the trailer, it was discovered the rear door of the SUV would not open all the way because the door hit the tongue jack.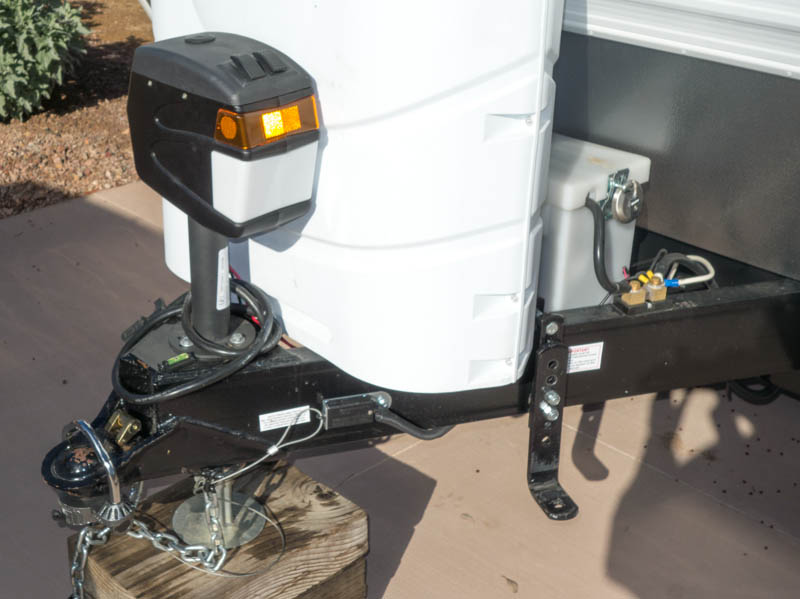 It took about 60 seconds to remove the 3 bolts, turn is sideways, and tighten everything up. Now the door opened all the way. The jack has a built-in light to help hitching duties in the dark, which it isn't especially bright but it works. I don't how many times we have used the jack, it's a lot, and it is as smooth as it was out of the box.
Should you need spare parts, they can be ordered directly from the manufacturer.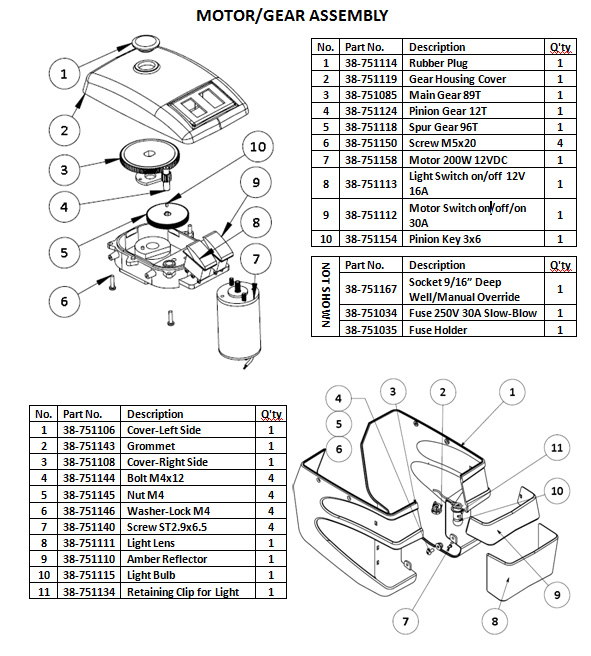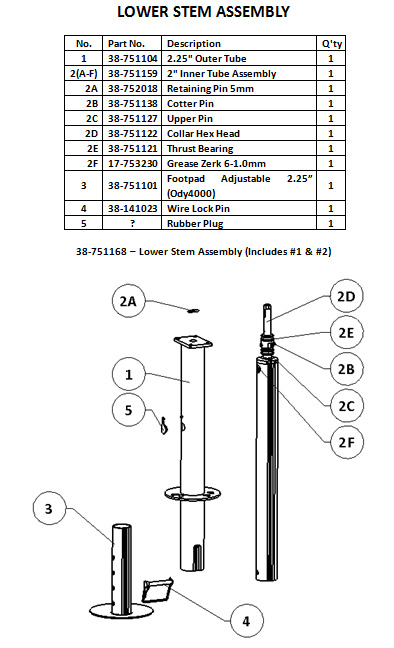 And for the technically inclined, a wiring diagram.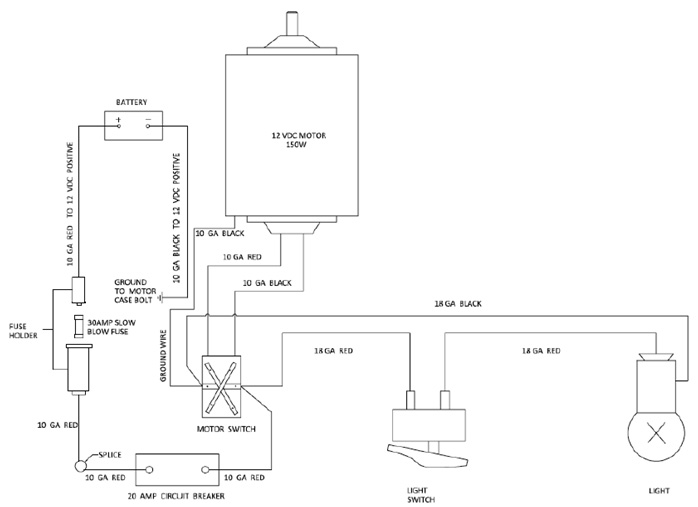 Post Script
Good thing I decided to do this write-up. Looking at the parts list, I was reminded it is time to lube the jack.