We purchased this camper in 1992. We never added a battery or used the electrical system. In 2003 I decided to upgrade the camper (e.g., remodel it from scratch). So one of the first order of business was to remove the marginal converter and install an converter with a 3-stage battery charger. Also I would add a solar system that would include two group 27 batteries. This would be a quick jump from zero to state of the art in one fell swoop.
Upgrades
7-pin Bargman tow vehicle to trailer connector
CCI 7719 LPG leak detector with LPG shut-off valve
Replace incandescent light fixtures and add new fixtures using 12 volt fluorescent units
Progressive Dynamics Intelli-Power 9100 converter
Progress Dyamics Charge Wizard

Boost charge
Normal charge
Storage charge
Desulfation mode

New power distribution center (12 volt and 110 volt)
120 watt solar panel
Mark/15 Solar Charge Controller
Trimetric 2020 Battery Monitor
Two Group 27 batteries wired in parallel
Additional 110 volt outlets
Vector 700 watt inverter
Marinco 30 Amp Detachable Park Power RV Conversion Kit
Install new tail lights with back-up lights integrated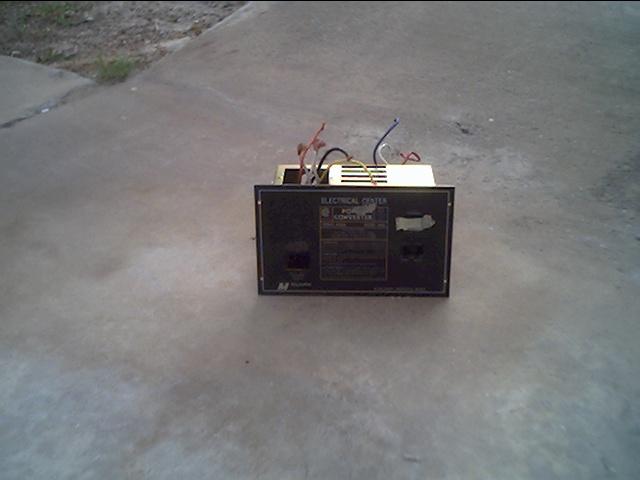 The original converter. I never used it, it had such a bad reputation.
Normally completing all these modifications would have been difficult and time consuming. But since we gutted the trailer, it was easy to do, other than all the time it took to plan the layout.
Electrical Distribution and LPG Detector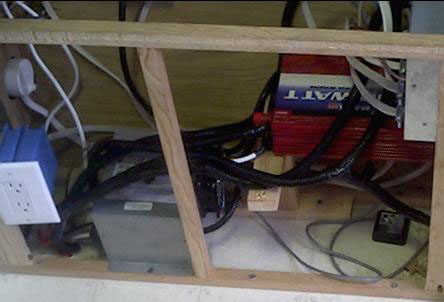 Above: wiring 110 volt circuits and installing the converter, inverter, and Charge Wizard.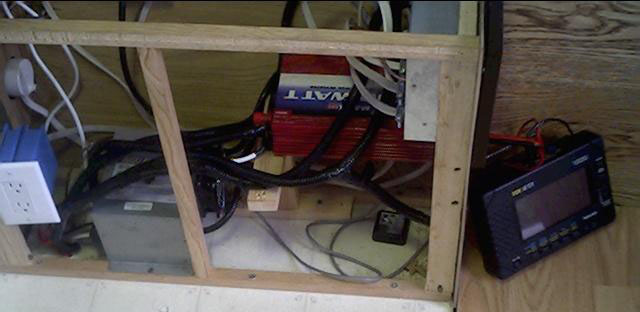 Testing the components with a digital storage oscilloscope.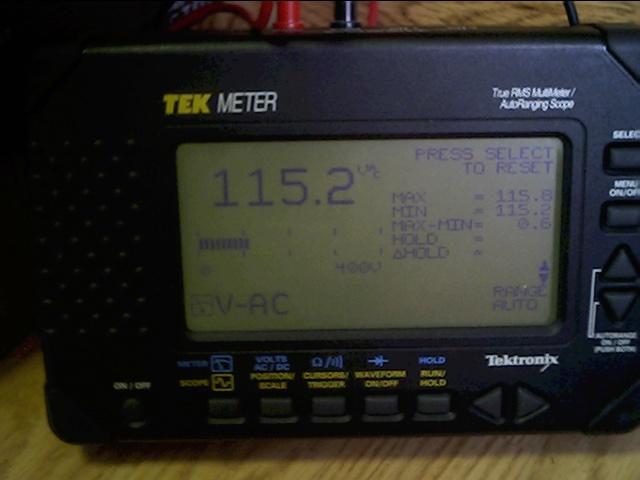 Success! 115 AC volts.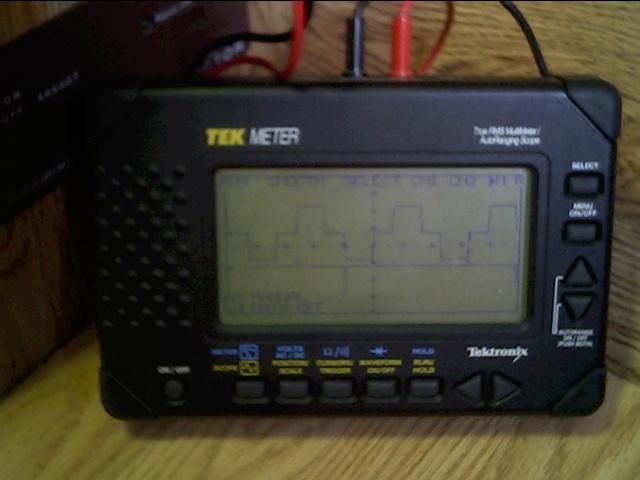 The inverted was advertised as a modified sine wave unit. Testing confirms this.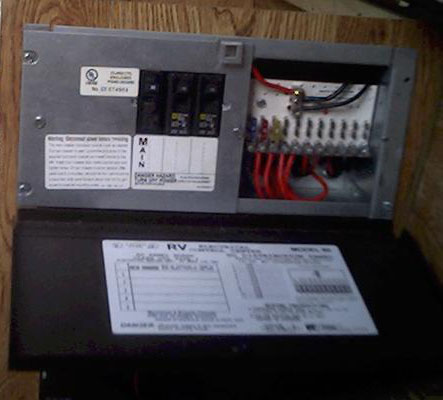 AC and DC distribution box. Lots of available circuits versus the original converter system.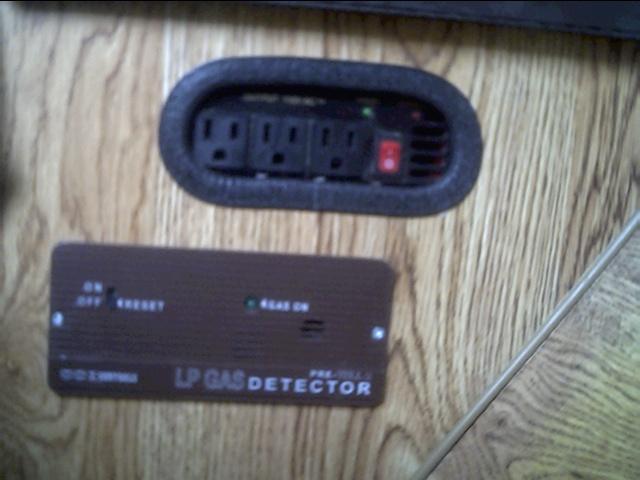 Close up of the electrical outlet for the inverter (top) and the LPG detector (bottom)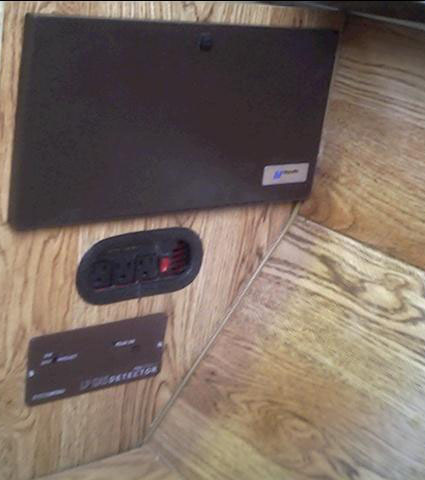 Panel with distribution box, inverter outlets, and LPG detector.
 Installing the Marinco Detachable RV Shore Power Kit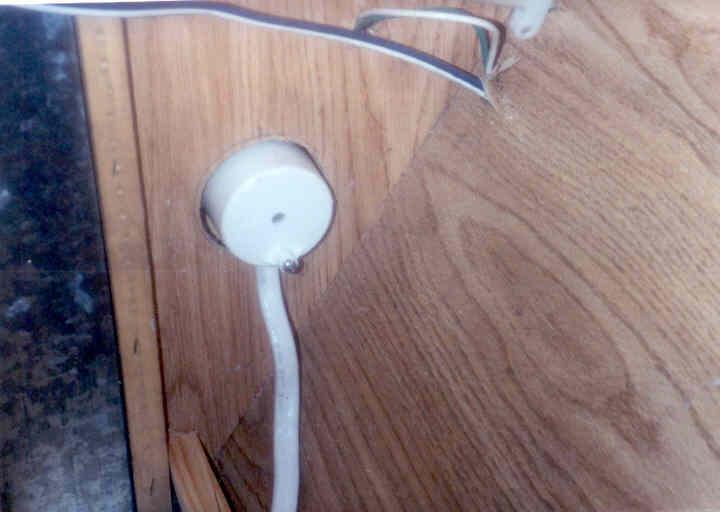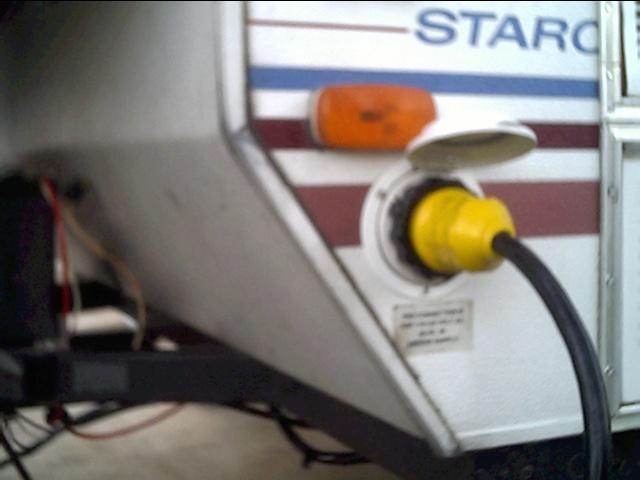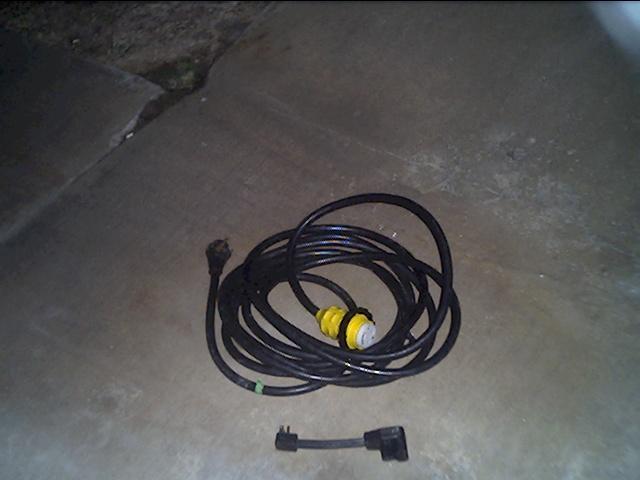 ThinLite 12 volt Flourescent Light Fixtures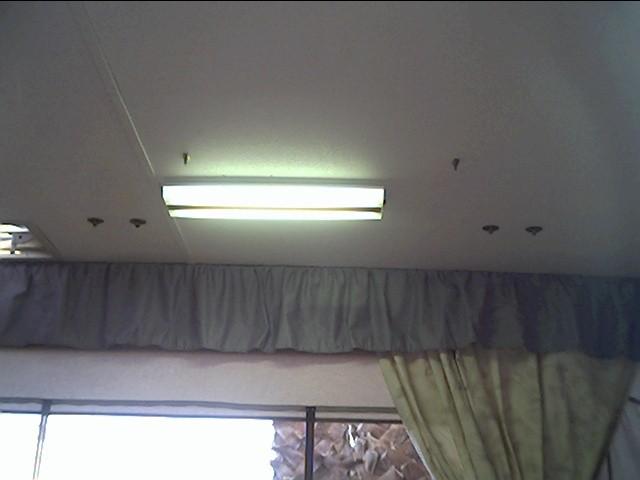 Installing the Backup Lights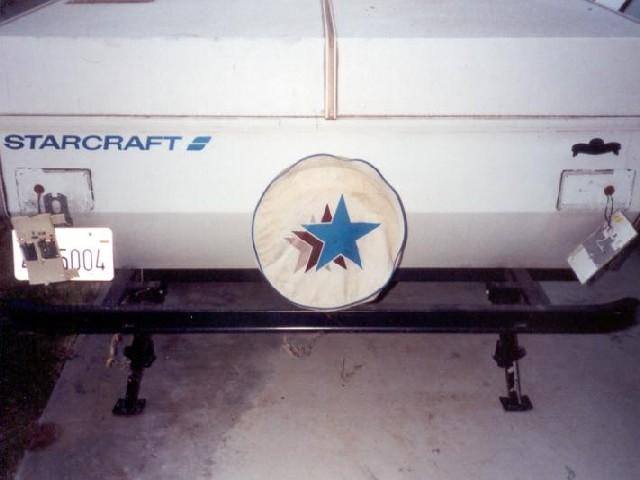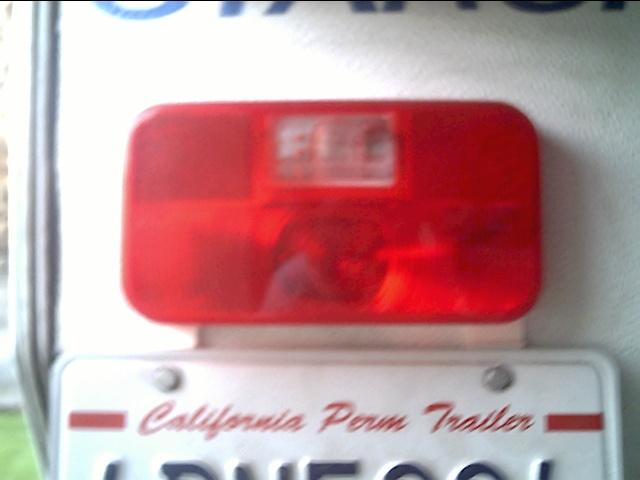 Bargman 7-Pin Coversion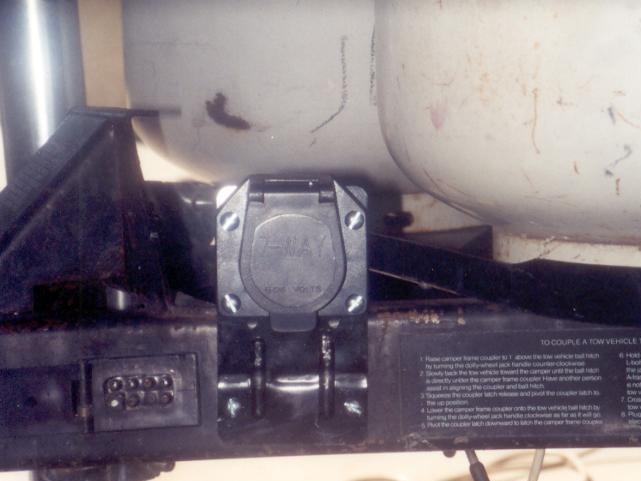 Notice the old oddball 8 pin connector on the left bottom of picture. With the new Bargman set-up I was able to simply plug the trailer into the stock receptacle on our tow vehicle and charge the camper's battery when driving, power the refrigerator on 12 volt and have back-up lights. When we bought a new SUV the trailer was "plug and go."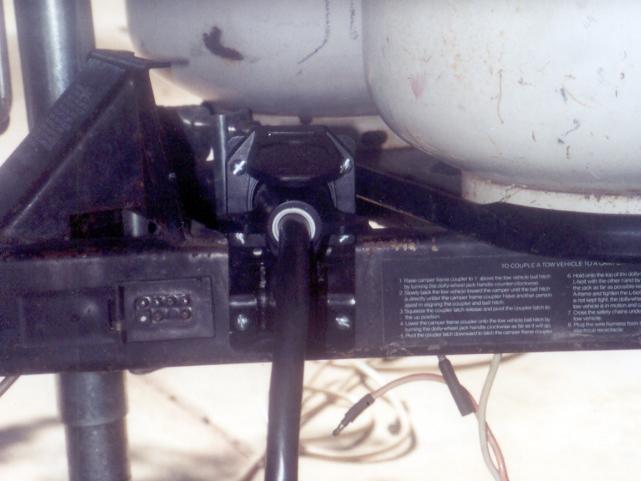 Dual Batteries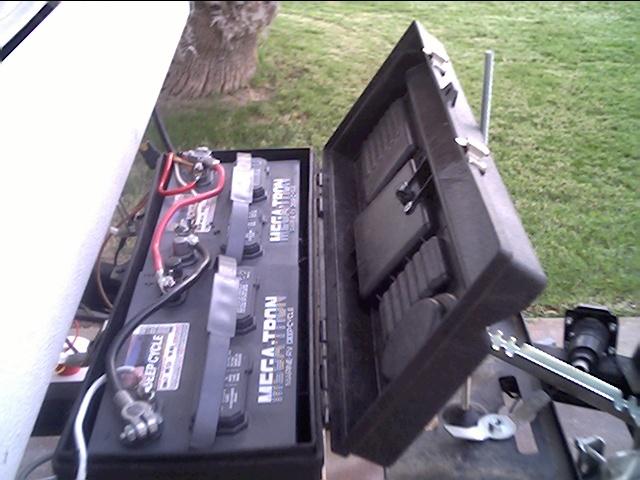 Installation of the batteries was problematic at first, until I found this toolbox at Lowes which fit the batteries perfectly and even had a lock clasp.
Solar System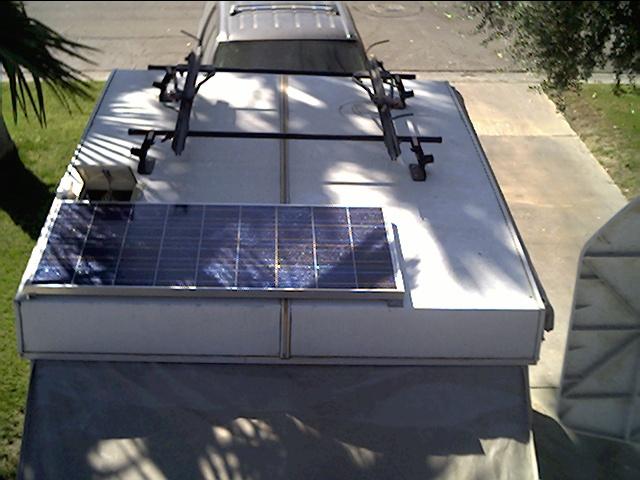 Kyocera KC-120 Solar panel.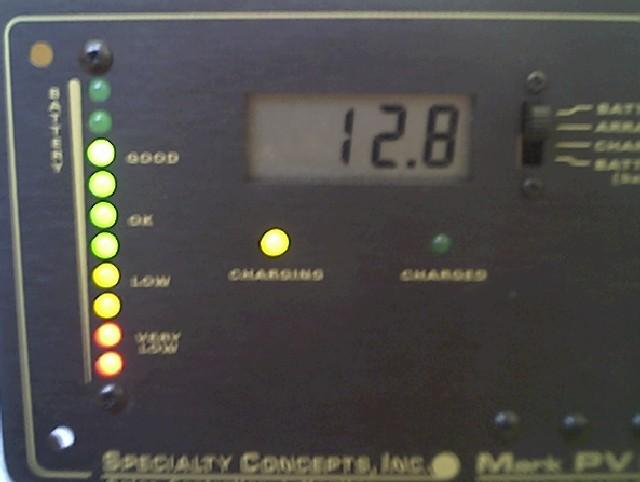 Charge controller for solar system.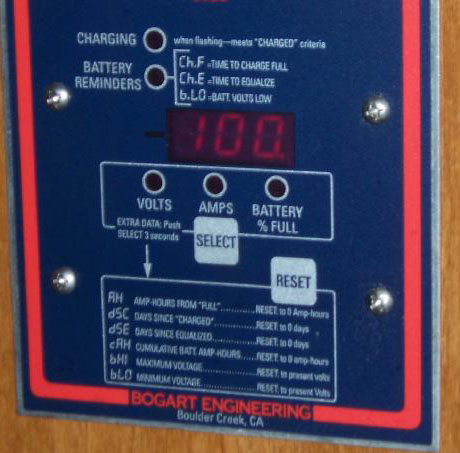 Bogart Engineering Trimetric 2020 Battery Monitor