SWING DOWN STAILIZERS
Our camper only came with rear stabilizers. The front was secured with only the tongue jack, allowing the camper to wiggle a lot when moving inside. I added two jacks to the front.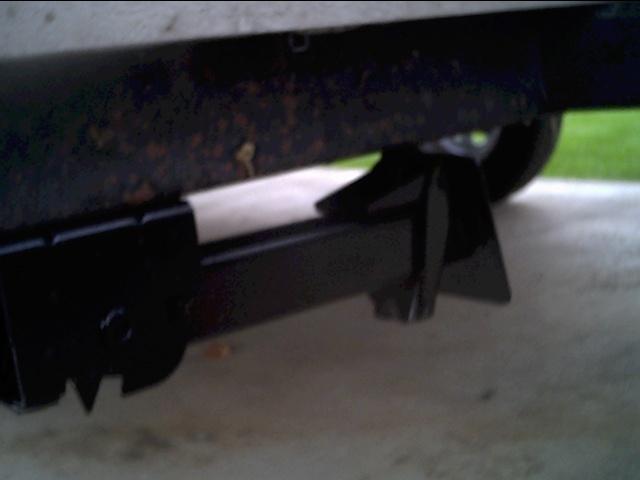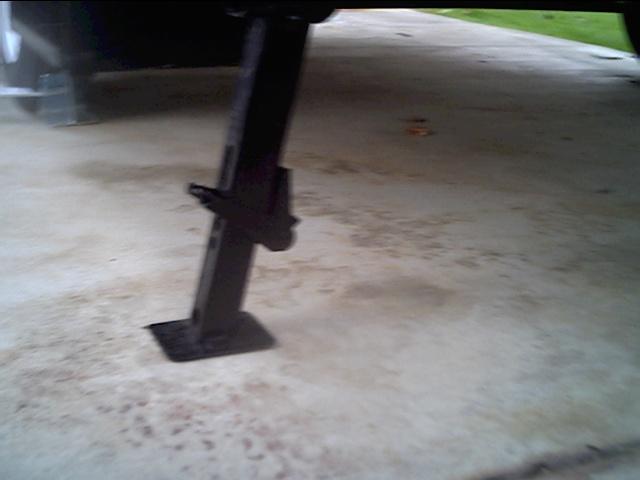 OUTSIDE ACCESS DOOR
This is one of the my favorite modes. Installing a locking door that provided access to the inside storage under the curbside dinette seat.
BUMPER STORAGE FOR BUNK SUPPORT POLES
Pole storage was always a pain. I attached a 3″ sewer pipe to the rear bumper. The locking mechanism worked well, though it took me a while to come up with this solution.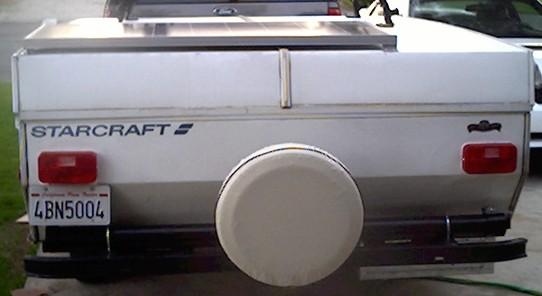 ENTRANCE DOOR CLASP
There was no way to hold our door open. This little clasp was sure convenient.
SOCKET GENIE AND ELECTRIC DRILL TO RAISE THE ROOF
Our camper came with a hand crank to raise the roof. A real pain. But when the kids were young, it was their job to crank up the roof 🙂
When they got older and went off to school, I bought a special socket and 18 volt portable drill to take their place.
Hand Crank
Socket Genie
Actually this is a prototype I tested for the Socket Genie company. When it went into production they gave me a free final production socket.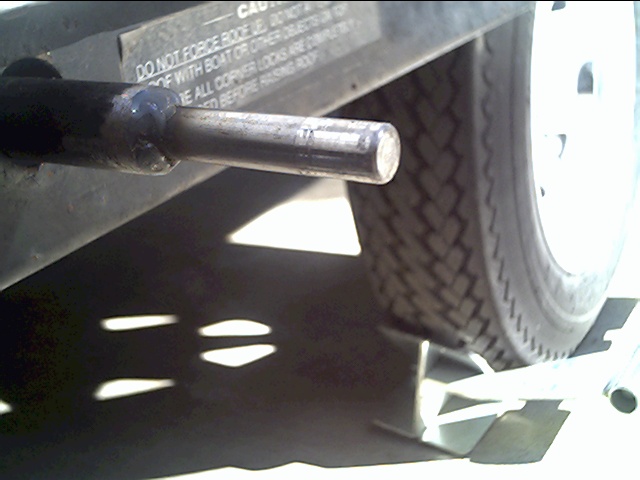 DeWalt Portable Drill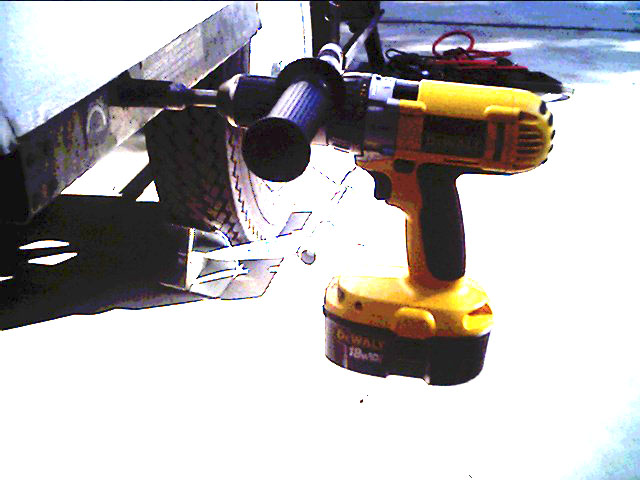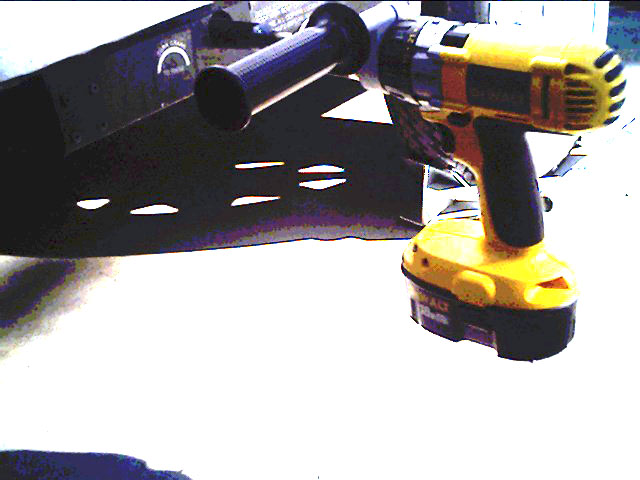 A MOD THAT DIDN'T WORK OUT
Sometimes some ideas just don't work out. This was a storage unit I built and mounted to the bottom of the trailer frame. It was bulky, heavy, and got in the way of the tire jack when servicing the wheel bearings.