When we first purchased our Niagara, we just transferred the battery and solar system from our old Starcraft. [see link]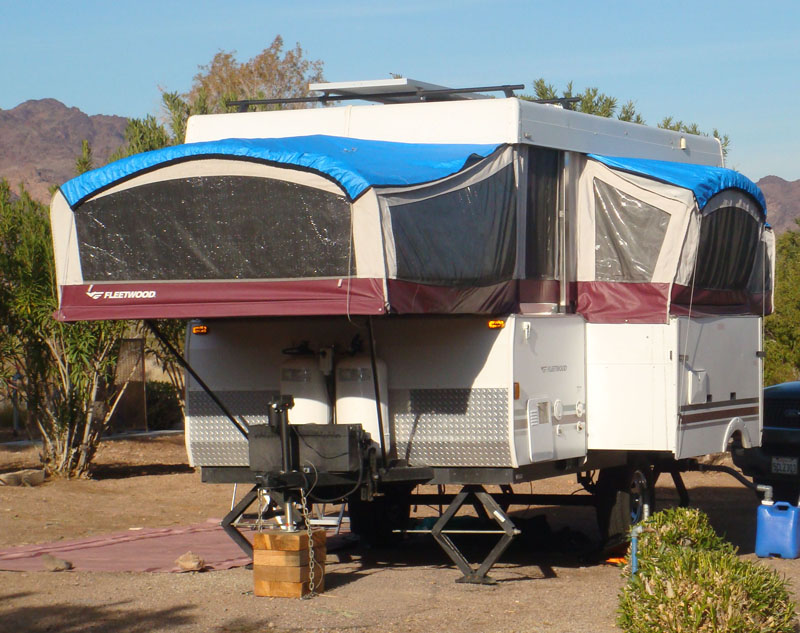 Above: Interstate batteries and "toolbox" battery compartment.
Given that we were beginning to camp at times for up to 3 weeks in winter, with the chance of cloudy skies and little or no sun, it became necessary to upgrade our battery bank. The Interstate battery bank had a "useful" capacity of 75 amp hours (50% of total) and a pair of Trojan T-125 batteries would increase our useful capacity to 120 amp hour, which is a 60% increase in capacity.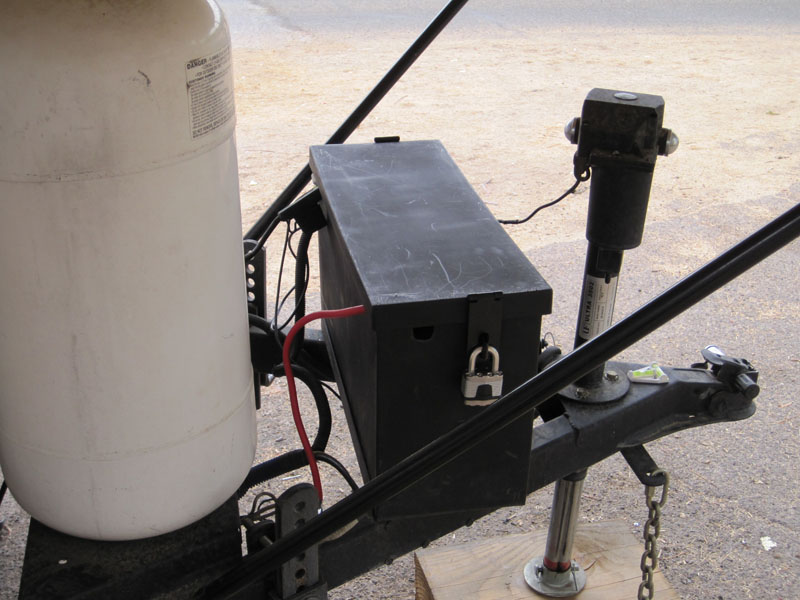 The Trojan batteries are much larger than what we had and would require a larger battery box. I found this one (above) that is designed specifically for the T-125s.
I added the locks and clasps to keep the honest people honest.