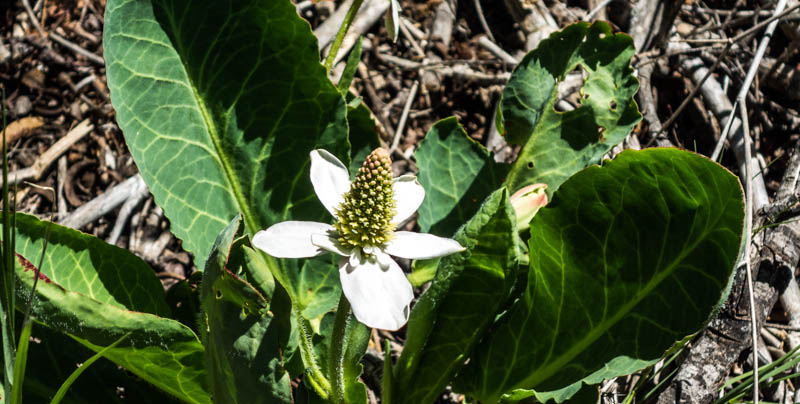 A month ago we camped at Guajome Regional Park in Oceanside, CA. I wrote about it here.
Upon our return home, I noticed there was a group from PUX (www.popupexplorer.com) planning a camping trip to Guajome the first week of May. Sounded interesting and I posted the following:
We have never been ones to camp with a group. Actually we have only done it once; in 2005 we went to the PUX gathering in RMNP —

But the RMNP gathering was a lot of fun and I made several friends there.

To be honest we have gone camping with others only 4 times in addition to the RMNP trip. We once camped in Oak Creek Canyon, AZ with EveryBodyHauls (who no longer posts here) and thrice we have camped with my wife's boss.

In fact we rarely even camp in an improved campground. All this being said… we have camped at Guajome twice. Once was last week at site #21. We had a nice time.

Plus I think Wayne and I have a lot in common and it would be nice to meet him (and of course the rest of the group).

So… we have reserved site #21 again for May 2 – 4. Be nice to us, this is a new endeavor and we may not know how to socialize. 🙂
DISCOVERIES
Some camp grounds have electricity
When we got to the campground we found the area under the influence of a "Santa Ana" condition; hot temperatures even close to the ocean. It was 99F. But we live in a desert so no big deal. We opened the windows and turned on our 12 volt box fan. Sitting down and enjoying a Margarita with Joyce, the following conversation ensured:
Joyce: It's hot.
Me: We live in the desert, this isn't hot.
Joyce: Yes, but every summer it still takes a little bit of time to acclimate to the heat.
Me: Hey, we have an air conditioner on the roof and there is an electrical doohikey outside.
Joyce: Do we have a cord to plug into it?
Me: I'll go outside and look.
[Outside I found the umbilical cord and plugged it in. Returned inside and found the thermostat had a cooling function. I set it to 78 degrees F]
Joyce: It isn't working.
[I checked the circuit breakers and found I had shut the A/C breakers to "OFF" when I installed our solar system along with the inverter and auto-switchover box. I didn't want to accidentally power the A/C with the inverter].
Me: It works!!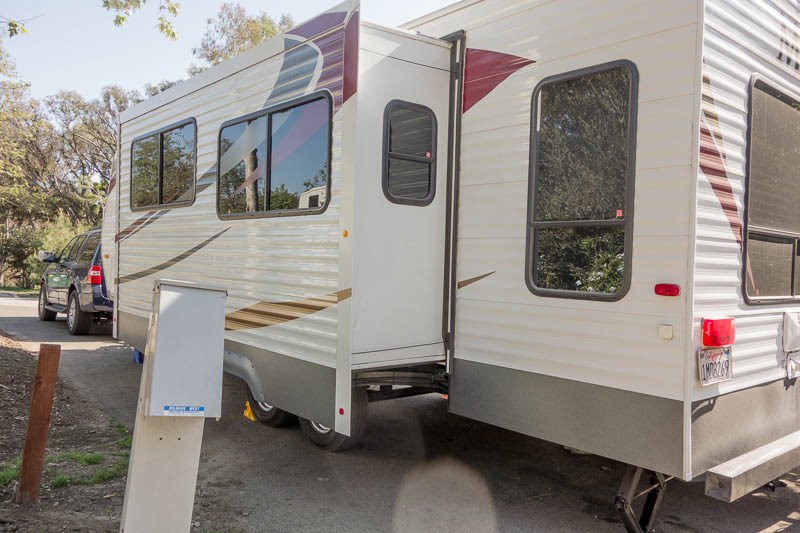 Camping with others can be fun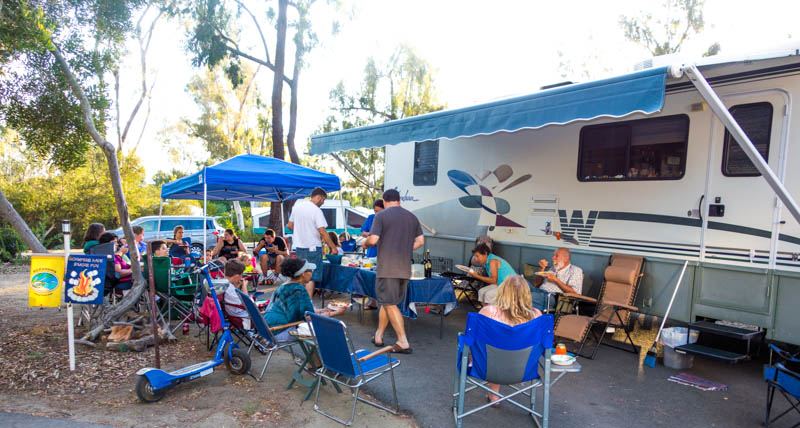 We enjoyed our time with everyone. Also had time to hike, and Joyce and I spent a lot time alone too.