After finishing my backpacking trip and leaving the Trinity Alps, I headed west to the northern California coastline around Arcata and Trinidad. Two goals were foremost: (1) check out some campgrounds for an extended camping trip with Joyce later this year and (2) do some backpacking in the coastal Redwood forests. I spent the night camped next to the ocean and was treated to continuous rain and wind — an encore to the previous four nights. After checking a couple campgrounds for future reference, the decision was made that being outdoors in the rain 24/7 wasn't much fun anymore. This was not a reason to cancel a trip, but it was motivation to consider options. One enticing option was the central coast area of California south of Carmel all the way to San Simeon, which was enjoying wonderfully warm weather. So I headed south on Hwy 101, dealt with bumper-to-bumper traffic through San Francisco and jumped on Hwy 1 in San Jose savoring a bit of driving along the Big Sur Coast and then a backpack in the Los Padres National Forest, not expecting this…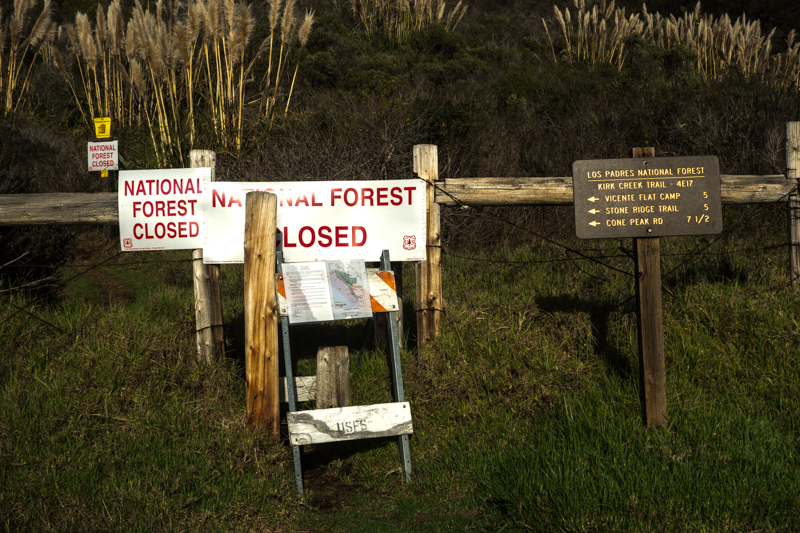 Every road and trailhead going into the Los Padres National Forest was blocked and closed. Stopping to investigate, I was told the entire Monterey District was closed due to a large fire (130,000+ acres), which was caused by an illegal campfire and was now 100% contained. However, the USFS will probably keep the closure in effect for a long time to allow the forest to recover. Disappointment on my part, but no criticism for the USFS — they're doing their job.
I also found out that parts of Los Padres were also closed around Santa Barbara due to another fire. However several campgrounds along the coast were open so a bit of car camping and coastal day hikes was a suitable Plan B. Then it dawned on me… I should call Joyce and let her know where I was and what the Plan entailed. Unfortunately, although totally acceptable to me, there is no cell phone service along most of the Big Sur coastal route between Carmel and San Simeon, a nearly 100 mile cellular-less blissful drive. Stopping at a remote cafe to get some lunch (cheeseburger of course) I sat down to strategize my options, which probably meant a two hour round-trip drive just to call home <sigh>. But, low and behold, the cafe has wi-fi. Not free though. But it was worth the $1.99 for one hour.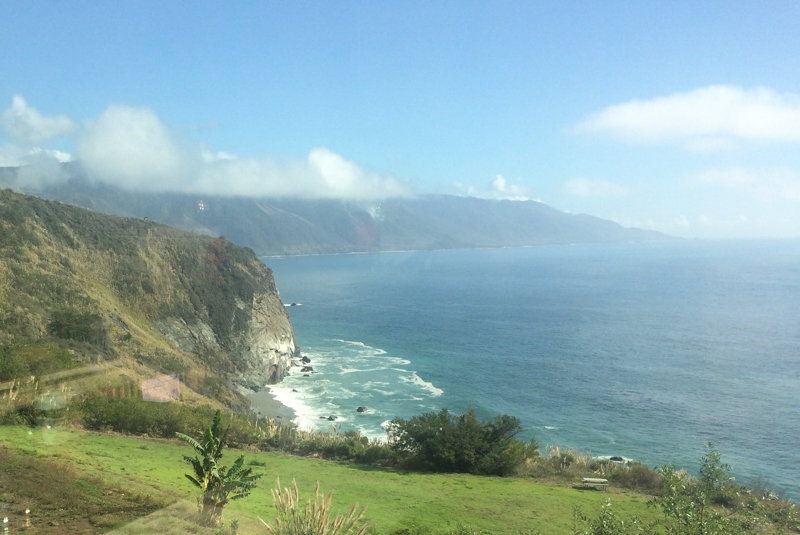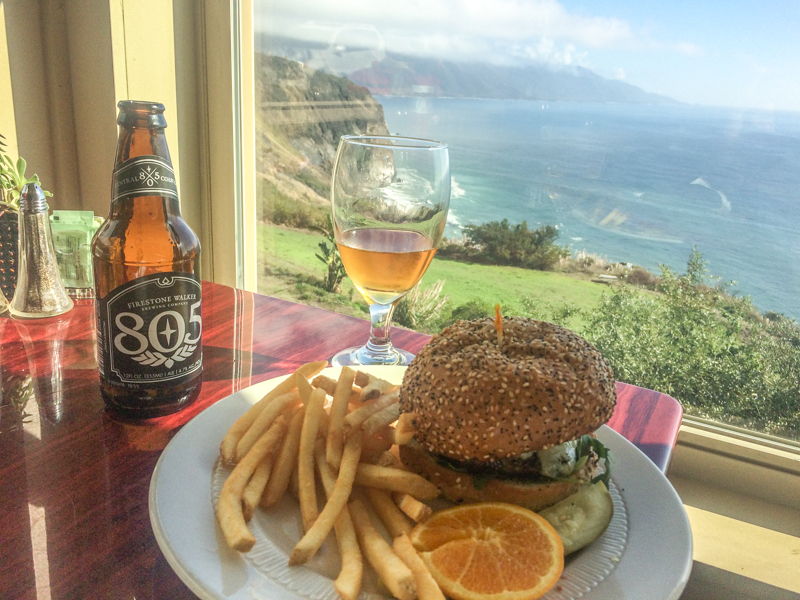 Not much else to say. Here's some pictures. Click on any picture to view the gallery.