Flip-flops are my everyday footwear unless there is some rule, like a workplace dress code, that forbids them. I have been wearing flip-flops for at least 58 years, maybe longer. My earliest remembrance of flip-flops was wearing them at the public plunge (swimming pool for you young-in's) at the age of seven. These days a pair of flip-flops last me several years of urban walking and day hikes on our camping trips.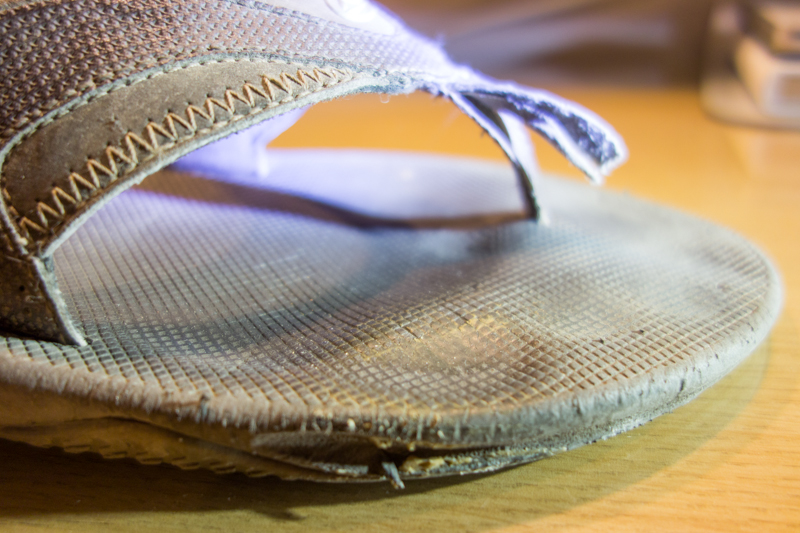 When modern flip-flops wear out, it is the straps or strap connecting point that usually fail, leaving you with a now useless foot bed that could still go on for hundreds of miles had the strap not failed. Last week I noticed my Reef brand flip-flops were about to expire. Strap failure. Damn. Good news is that Nicole, my daughter, had bought me a pair of Chaco flip-flops last Christmas.
I hear so many hikers and backpackers complain about foot problems and they are constantly trying to find all kinds of gimmicky sole inserts, pronation control shoes, and other quackery to make their feet feel better. I don't have any of these problems and backpack in minimalist shoes. I attribute this to lots of miles and daily walking in flip flops. Flip flops make your feet strong!