In this post we will learn how to determine our location on the map using any compass and a map protractor. But first let's review Part 1, with a little different spin so the concepts will start to become clearer.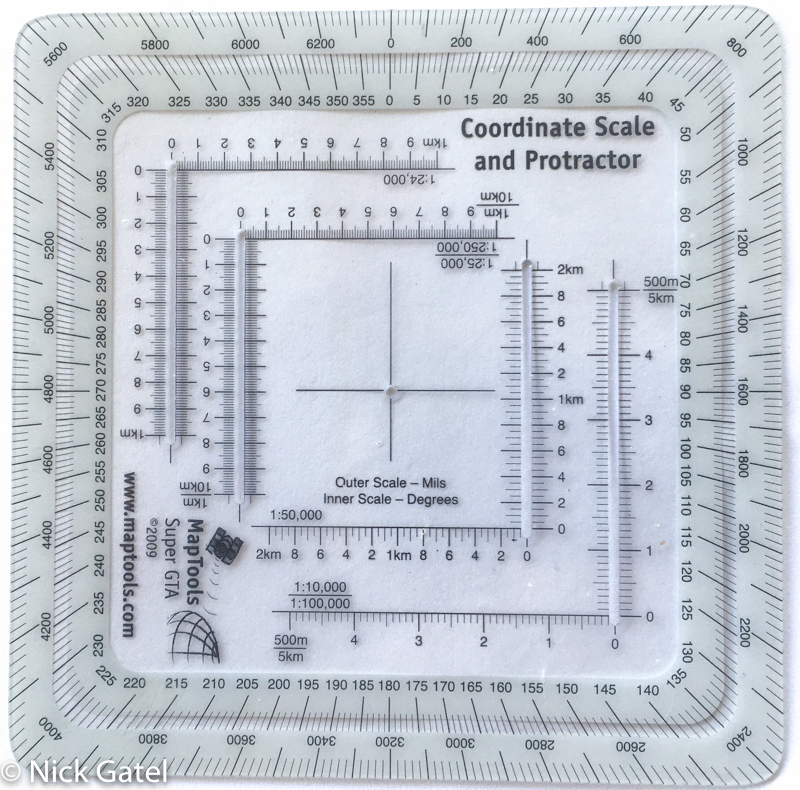 Part 1 discussed the many steps needed to read a bearing on a map using a typical baseplate compass. It also discussed how many fewer steps were needed to read a bearing using a map protractor. In both cases, we are adjusting our compass by compensating for variance between Grid North and Magnetic North on the compass. The only difference being that using a map protractor requires the user to truly understand how magnetic north relates to the map so the bearing can be adjusted using 3rd grade math.
In Part 1, we described how to take a bearing from a map using a map protractor and transferring it to a compass utilizing the
EAST IS LEAST, WEST IS BEST method.
Continue reading Set Up Your Compass Faster & More Accurately With A Map Protractor, Part 2 →