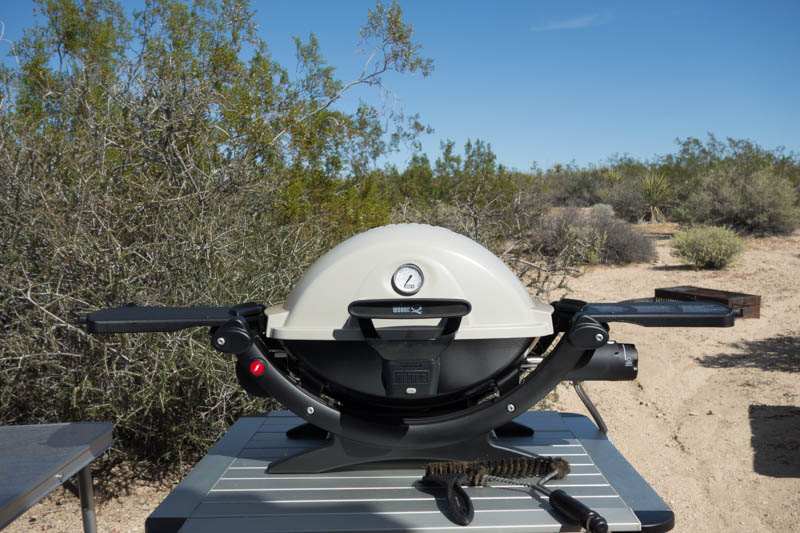 For 10 years we have been camping with a Weber Q series grill. For a more detailed look at the Weber Q, see this post about the Baby Q (model 100). I did the same LPG conversion on the new one too.
Since we bought a new camper a couple months ago, we decided to start out with a brand new grill. Of course we got another Q, but upgraded to the Baby Q 120, which is slightly different than our old Baby Q. Major Differences are:
Electronic Ignition (versus the old push-button piezo-electric starter)
Built-in thermometer in the cover (the old one didn't have one)
Folding work tables (I had to retrofit some on our old grill)
There are probably some other not so obvious improvements, but I am happy to say this grill lights first time, every time with a single push of the electronic ignition and, of course, grills like a champ!