Over the years I have noticed a growing elitism in the online backpacking community in regards to Recreational Equipment, Inc. (REI). These self-appointed experts disdain, poo-poo, and generally criticize REI for all kinds of faults, ethics, and lost purity. Many say the only things at REI of value are gas canisters for stoves, and only when they are on sale. They shout out that REI is only for the poor load carrying burdens of beast – the "traditional" backpacker.
They are wrong.
Today I was at home, inside and resting from the flu, and hopefully will be back to normal tomorrow. I was thinking about this ultralight elitist attitude and decided to put together a quality gear list that weighs under 10lbs that could be purchased exclusively from REI. I was sure I could do it, even though I don't visit REI much these days. Back in the 1980's and the 40 years prior to that REI was the place to get backpacking gear, to include the lightest and leading edge stuff. Today REI is full of urban wear, because it makes a lot of money. But they still have a good selection of backpacking and mountaineering gear, if you are a smart buyer. The highly knowledgeable employees that REI was once proud to represent them are no longer there, and we mostly see the typical department store person in their employ – not the fault of these employees, it appears to me that REI is no longer interested in highly trained and knowledgeable people in their ranks.
So, I was able to put together a kit that weights under 10lbs, and almost all of it is quality stuff. I rarely visit the REI Website, but as I pursued the gear options I was surprised that most of the gear I put together I have owned and/or still use. The gear list is for 3 season use with the lowest temperature around freezing (32F) and it will protect the hiker from rain and keep him warm. There are also many women specific items on this list that are available at REI.
I used REI's weights and where none was listed, I provided weights from my own gear. One last thing, the items are those that are available online, they might not be in brick and mortar stores. Also, prices ending in 3 or 7 cents are on sale or closeout. All other prices are pretty much MSRP. Yes, you can find them somewhere else for less. But except for the sale and closeout items, you would get a 10% dividend if you are a REI Co-op member. I think the membership fee is $20. I didn't check. REI doesn't carry every brand, so this limits choices, but overall there is a good breadth of selection. Missing, of course, are the cottage industry items that are normally the lightest version of gear available.
I will present each item in detail with pictures from the REI Website. If this bores you, scroll to the bottom of the page and you can look at the full list with weights and prices. This is a convenience list. If you had no gear, you could order all this gear in one shot (assuming you know what sizes you need), to include food, and in a few days your entire backpacking kit will be at your front door. There is one singe exception – a gas canister for the stove. REI does not ship these, although they will ship just about every other type of fuel used by backpackers (white gas, alcohol, and solid fuel). You can purchase gas canisters at any REI store, just not online. If you do not live near a REI store, you will have to drop by your local sporting goods store or in some areas these canisters are even found in super markets and department stores. For this reason I did not include stove fuel in the list. On another note, you can also buy everything you need for a winter kit, to include snowshoes, crampons, and other safety gear at REI.
GEAR THAT WILL BE CARRIED IN YOUR PACK
Total Weight including backpack is 9 lbs, 11.2 ounces. That's considered Ultralight!
Windshirt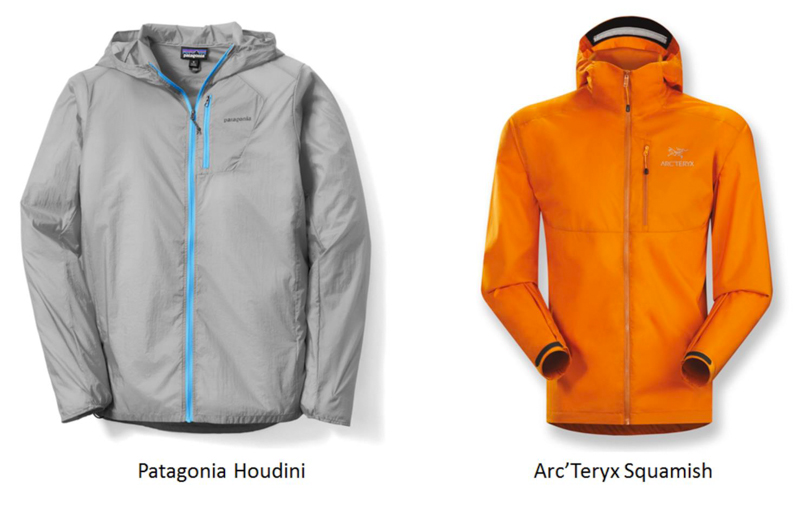 My favorite wind shirt is a Patagonia Houdini, which REI carries. I have read that Patagonia changed the material in 2012 and it is not as breathable as earlier models. This I cannot verify. Do your research and if you feel the Houdini is not breathable enough, the Arc'teryx Squamish Hoodie, is a popular choice and available at REI. I wrote about why this is my most versatile piece of gear a while back.
Patagonia Down Sweater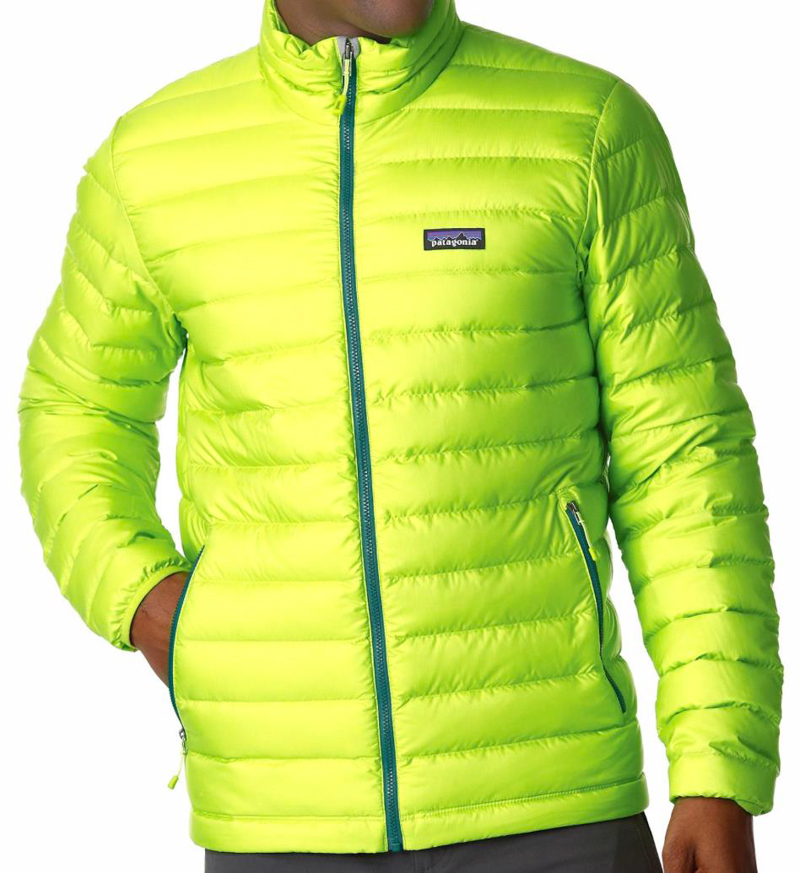 Ten years ago this was the most efficient lightweight down jacket for the backpacker. I own one. Today there are better and lighter options (I use Montbell products now). But it is a quality piece of gear.
SmartWool Liner Gloves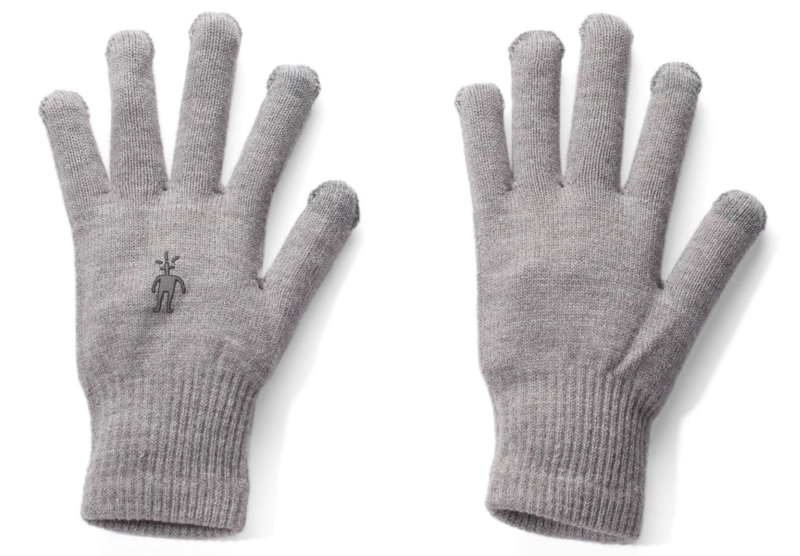 A must have. I have several pairs of SmartWool liners, although not this exact model – this one allows you to use a touch screen. There will be no phones, tablets, or most electronic stuff in this gear list.
SmartWool Beanie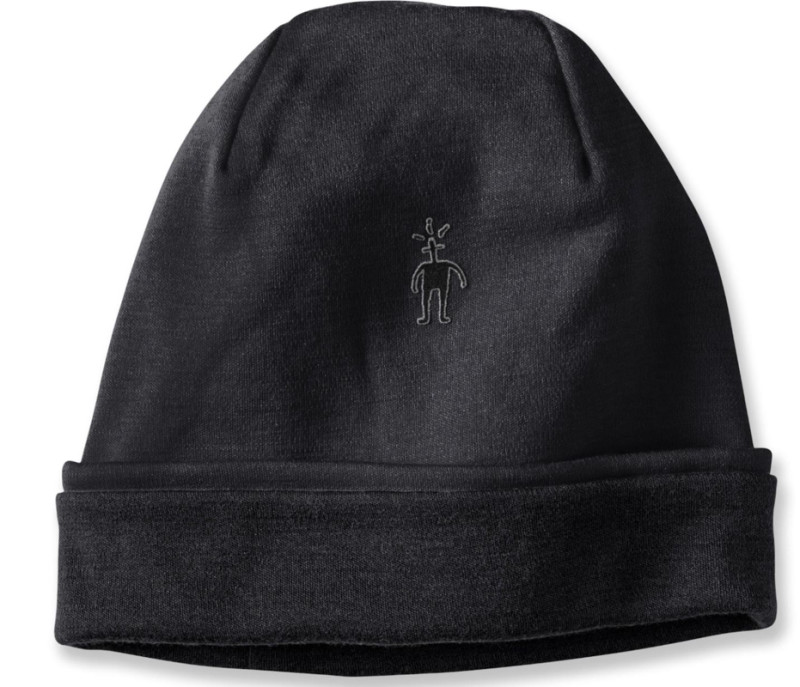 I have a couple SmartWool Beanies, but not this exact version.
Patagonia Capilene Lightweight Long Underwear Bottoms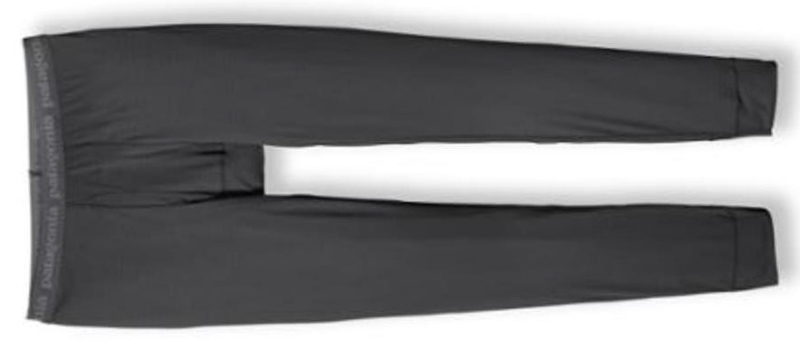 On 3-season hikes I normally don't bring trousers. Shorts work better. But I normally bring a pair of these for sleeping and in colder weather I wear them under my hiking shorts as needed.
Outdoor Research Helium II Rain Jacket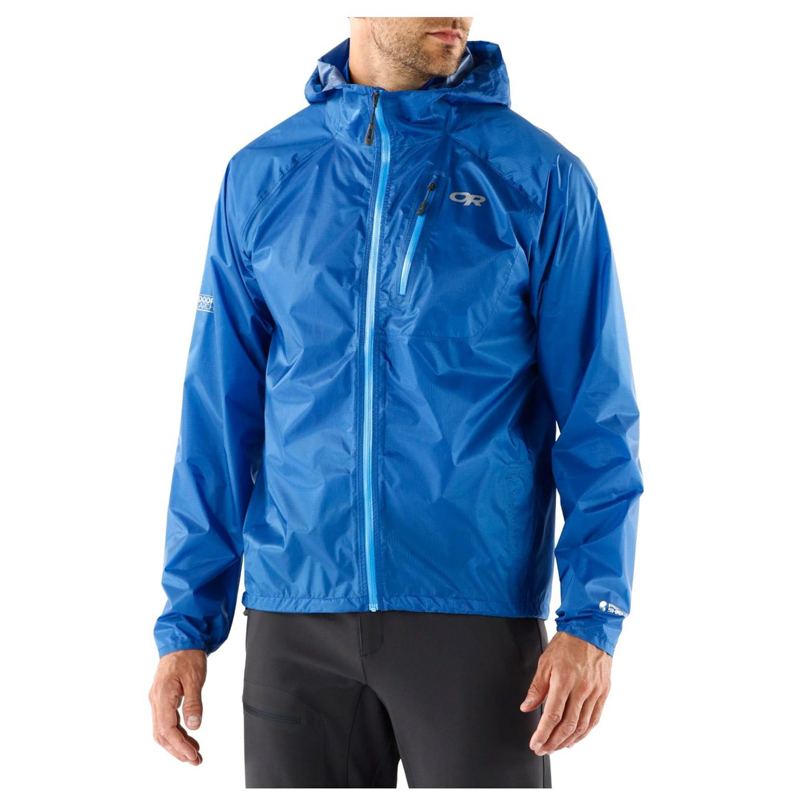 If you have read my post on waterproof breathable clothing, you know I prefer a poncho for rain gear. But most people don't like ponchos and want a rain jacket. I have no experience with this jacket, but it is similar to my Marmot Essence, which is marginally acceptable.
Bandana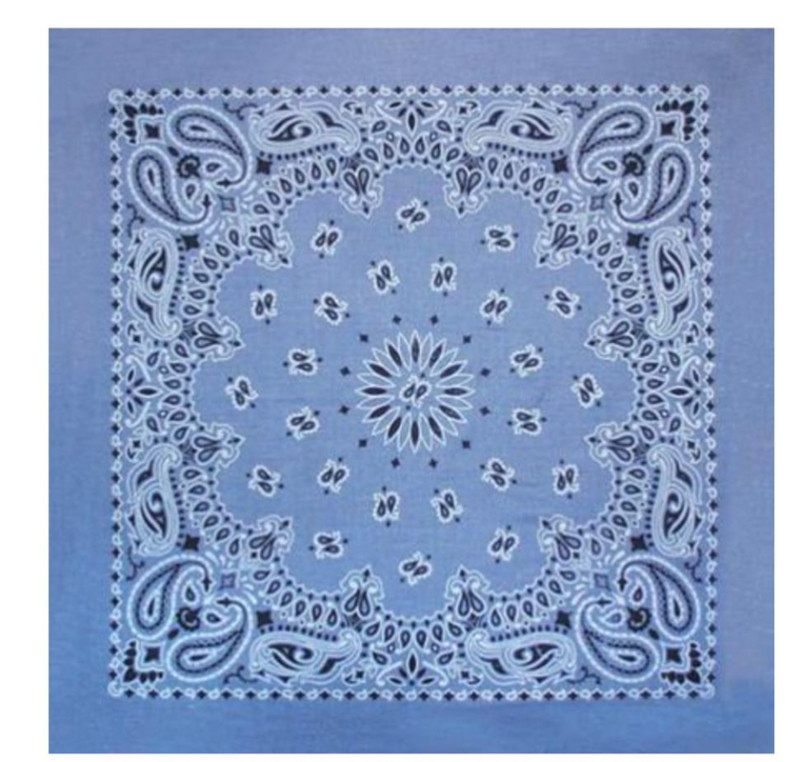 A jack of all trades. It can do just about anything if you can think it up.
REI Flash 45 Pack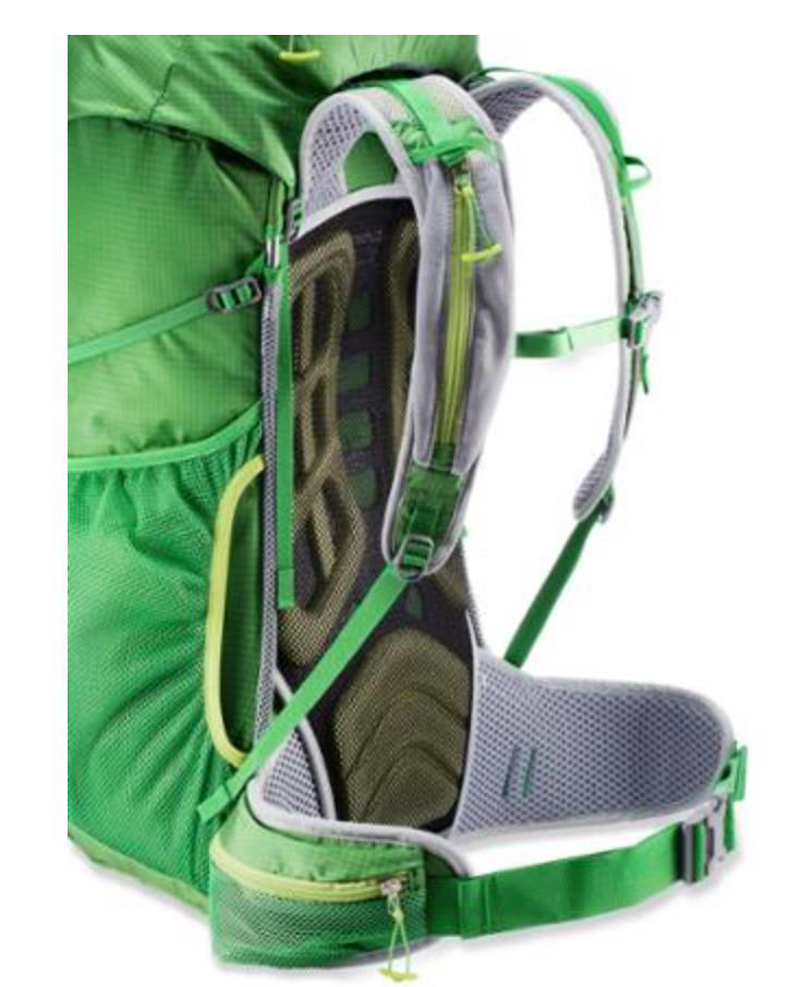 REI carries no packs I have owned. But I have looked at this one. It is pretty good for a light pack and has an internal frame. It will handle our REI gear list, which weighs well under 20 lbs with all the gear, food, and water.
Platypus 1-Liter Water Bottle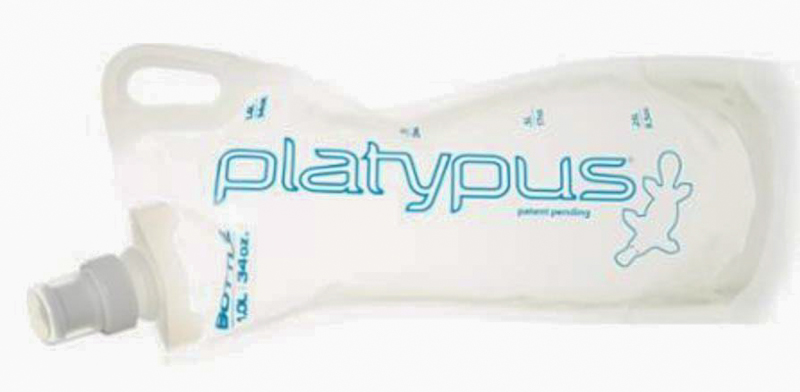 I use these most of the time unless I need to carry large amounts of water. This version is a little fancier than what I have, but they only weight 0.8 ounces each. The push-pull cap is indispensable.
Katadyn Micropur Purification Tablets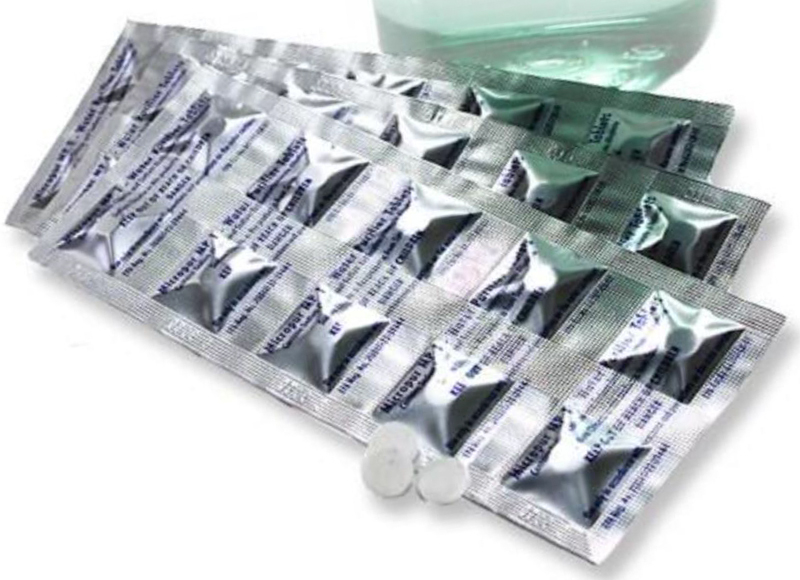 This is what I use on almost every trip. This is lighter than a filter and more reliable as I discussed.
Petzl e+LITE Headlamp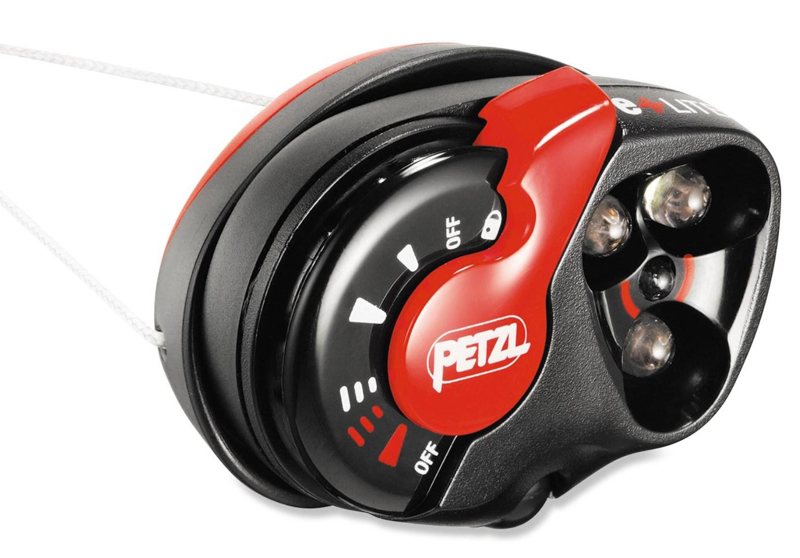 I rarely hike at night. This is perfect for those around camp chores. Mine is 7 years old and still works fine. In winter I bring a more powerful headlamp.
Suunto A-10 Compass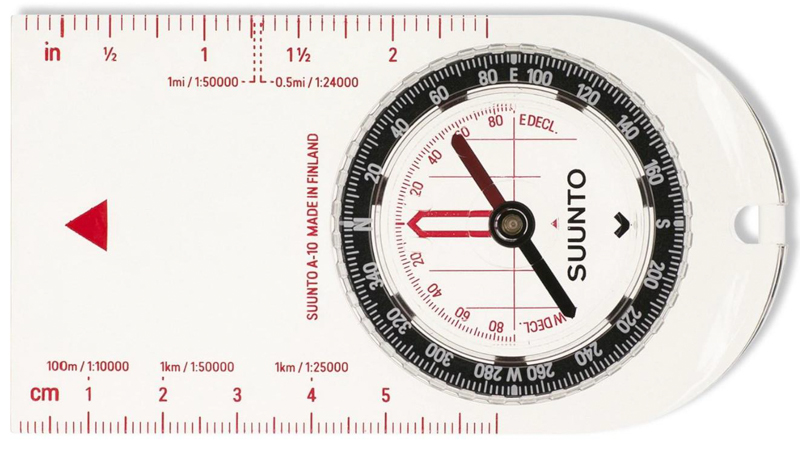 I don't own this compass. But I have a couple similar base plate compasses. This will do well for you. I prefer a US Military Lensatic Compass, which is much more difficult (and heavier) to learn how to use properly.
Swiss Army Classic Pocket Knife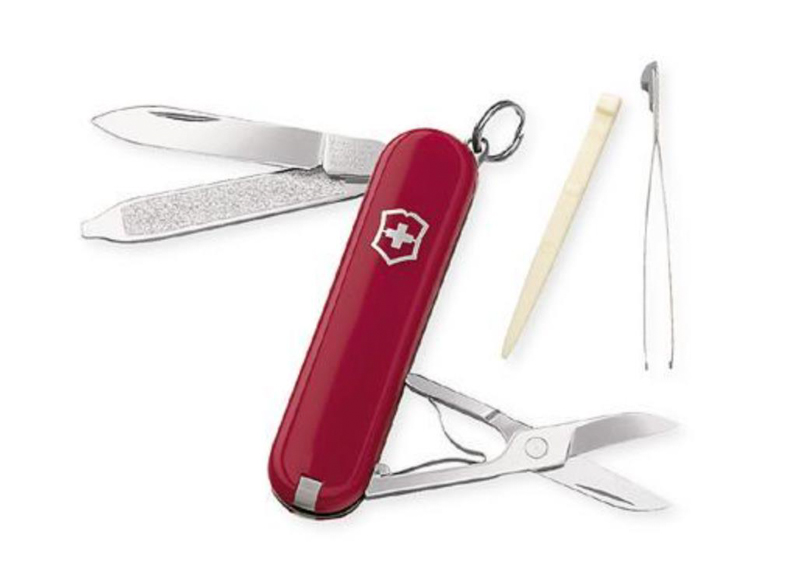 The best knife for the backpacker. You don't need a big knife or one of those gigantic multi-tools. I've used one for years, although sometimes I just bring a razor blade, which reinforces my statement that you don't need a big knife or other tools.
Sea to Summit Escapist Tarp Shelter 10′ X 10′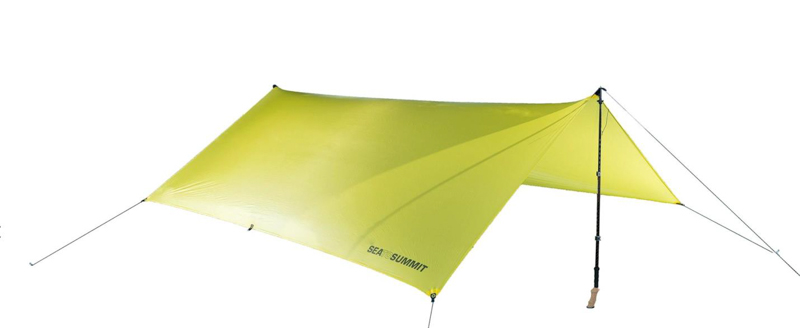 I have not used any of the tents that REI sells, and for 3 seasons I always use some sort of a tarp shelter. I haven't used this particular one, but it is fairly large at 10 feet by 10 feet and can be pitched in many configurations. It weighs less than 13 ounces. If you use trekking poles, they can be used as poles with this shelter.
MSR Ground Hog Stake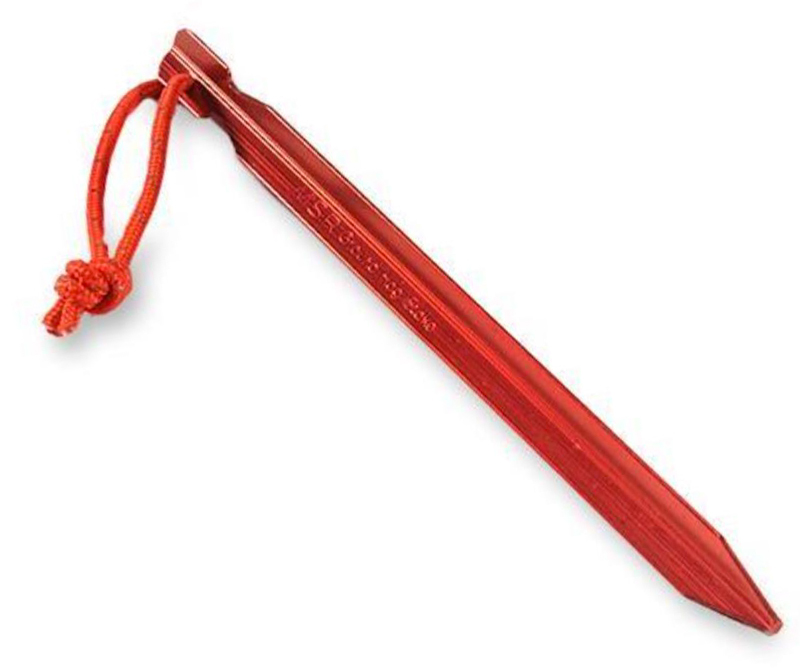 Probably the best all-around tent stake on the market.
BlueWater 3mm NiteLine Utility Cord 50 ft.
I haven't used this particular brand, but it is similar to the cord I use for my shelter guylines.
Groundsheet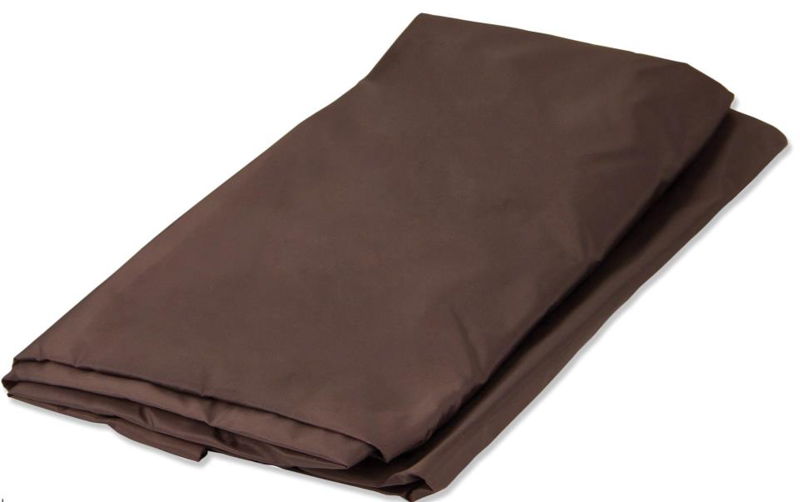 I like a small groundsheet to put under my sleeping pad, since a tarp doesn't have a floor. I use sheets sold by Gossamer Gear called polycro. It is actually the same thing as window tint film that can be bought in department and auto parts stores. It is very light and surprisingly tough.
REI doesn't have anything like this. But I found a nylon tent foot print, ALPS Mountaineering Mystique 1 Floor Saver Tent Footprint. Using the scissors in the Classic Swiss Army Knife I recommended earlier, you can cut it down to  around 80" X 25" and it would weight around 3 ounces.
Marmot Plasma 30 Sleeping Bag

I normally use quilts for sleeping, or in cold weather a Western Mountaineering sleeping bag. But I did own one of these Marmot bags; it's a pretty good bag although very expensive for what it is. I gave mine to my son.
Therm-a-Rest NeoAir XLite Sleeping Pad
The gold standard in 3 season pads. I have a couple in different sizes.
Snow Peak LiteMax Stove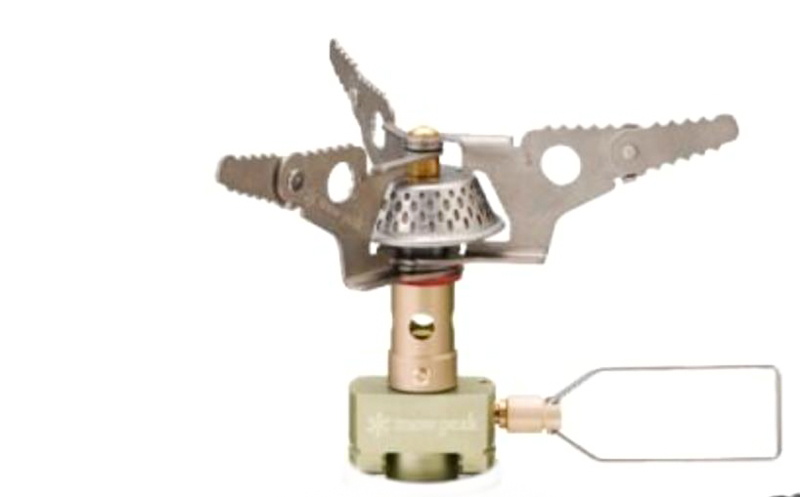 The LiteMax is proven stove that weighs less than two ounces. Mine is several years old with zero problems. I should point out that the threads in the stove for attaching the gas canister are aluminum and could be damaged if you are not careful or over the long haul. If you are worried about this, REI also sells the Snow Peak GigaPower that has brass threads, but it is a little heavier — if you go this route, don't get the model with the piezo lighter, they are worthless.
MSR Titan Kettle
When I use a gas stove this is the pot I usually bring. One of the most popular pots on the market, and for good reason. By the way, that dark spot on the picture is the glue left behind when the label was removed. It comes off easily.
Snow Peak Titanium Single 450 Cup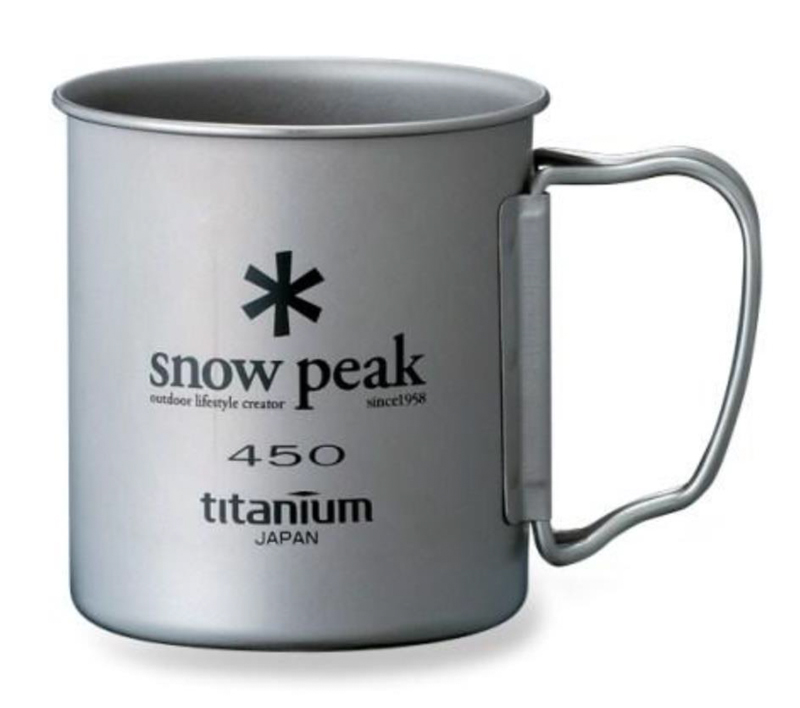 I normally don't bring a cup. But when I do this is the one.
Sea to Summit Alpha Light Spoon – Long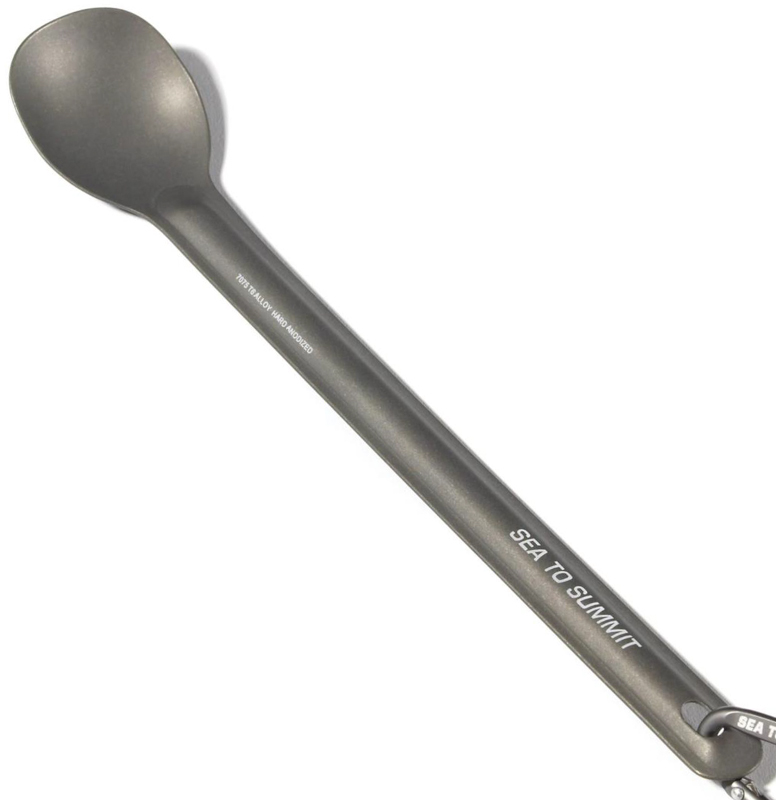 This is the spoon I have been using for several years. I removed the Carbineer clip in the handle hole. You don't need a fork.
REI Snow Stake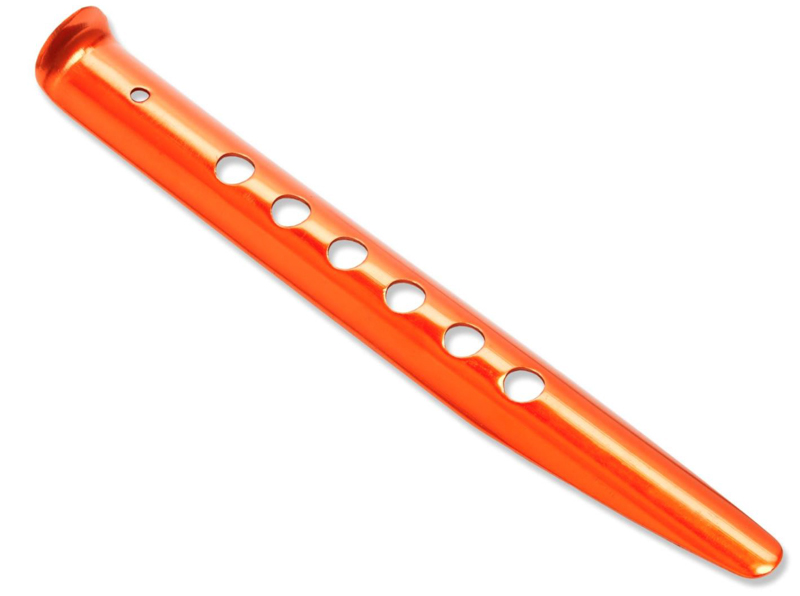 Unless you pack out your poop, you must bury it. I use a titanium trowel that weighs about 1/2 ounce. The trowels REI sells are weigh two or more ounces. A snow stake only weighs an ounce and can be used as a trowel. I have used them in this capacity, so I know they work.
Toilet Paper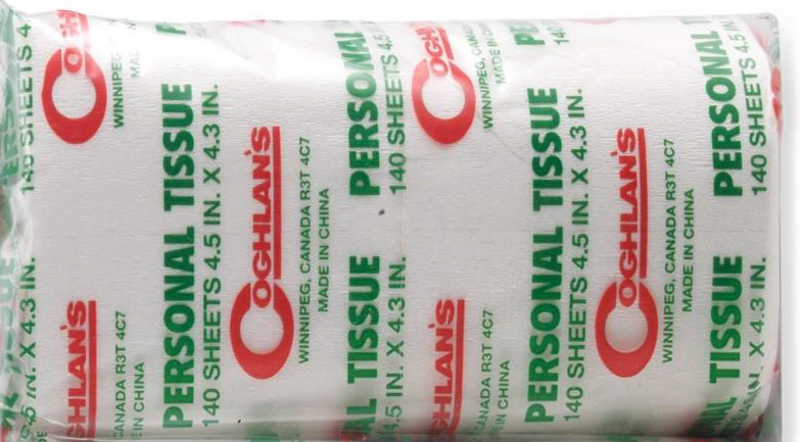 Yes, you can use leaves, moss, or rocks to wipe you butt and save weight. I prefer the weight penalty of toilet paper. Make sure you dispose of it properly. Just take a few sheets on your trip and leave the rest of the roll at home.
LOKSAK OPSAK Plastic Bags

I repackage food into Ziploc bags, which REI doesn't sell. The closest things they have are these (supposedly) odor-proof bags. I have tried them and they are heavier than Ziplocs and I question their ability to be odor-proof. But I added 4 of them to the list. Remember, the goal here is to purchase a complete kit at REI.
Aurelle TOOB Brush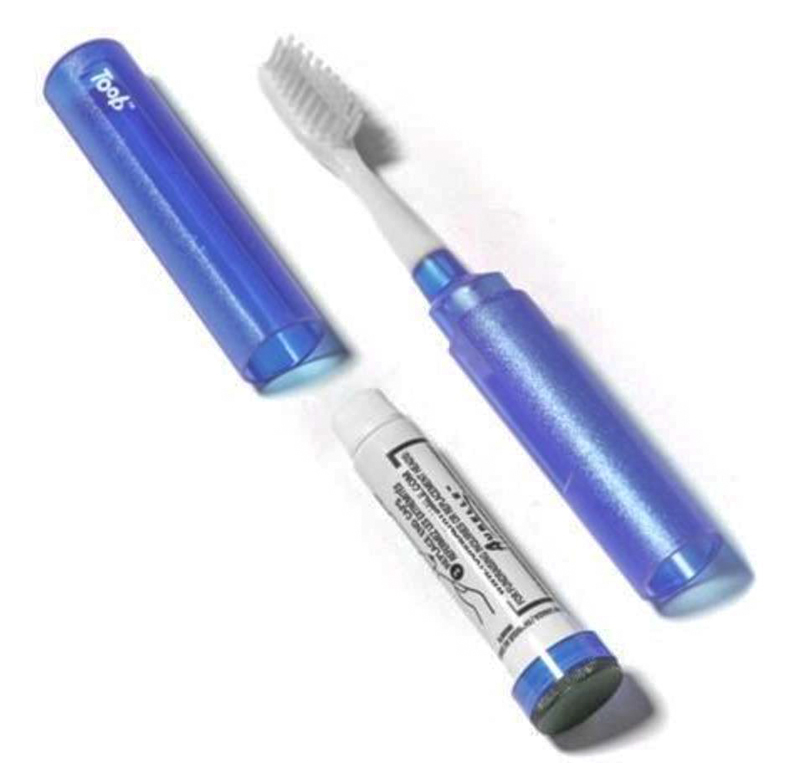 I use a light baby's tooth brush. I found this brush that includes and refillable toothpaste tube that is stored in the brush handle. Replace brush heads are available. Total weight is 1 ounce. Looks interesting. The next  time I am near a REI, I might check it out.
Elemental Herbs All Good Lips Lip Balm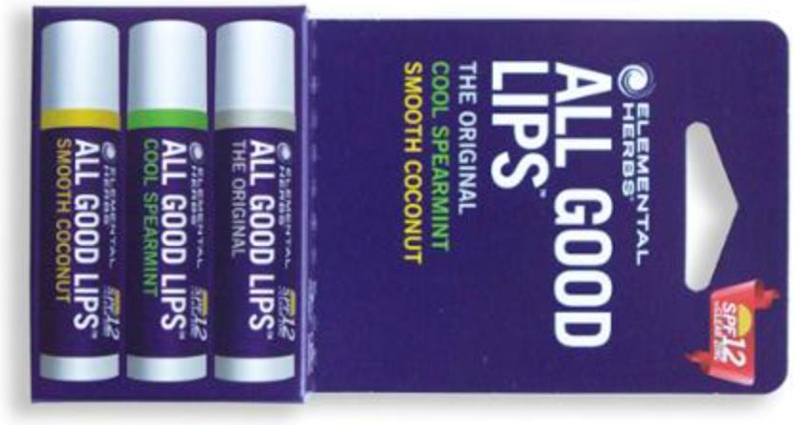 Lip balm is lip balm. I see people on Internet forums asking for lip balm advice and debates over the best product. I buy what is on sale. They're all the same. Don't allow the marketing spin doctors to brainwash you.
UCO Stormproof Matches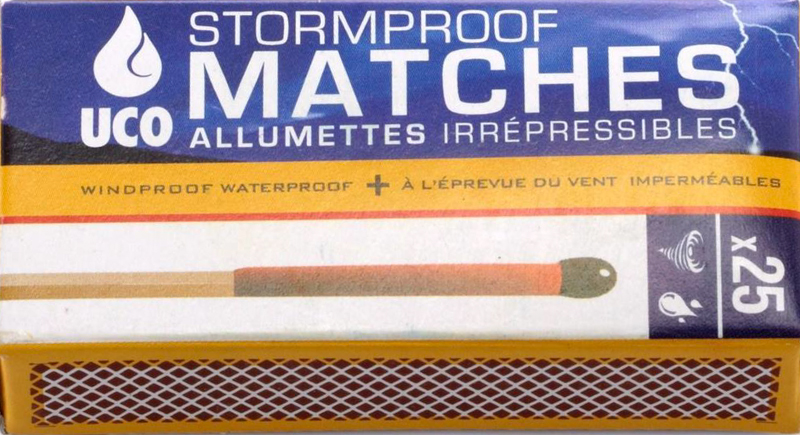 For me, the best piece of backpacking gear EVER is the Bic Mini Lighter. Alas, REI doesn't sell them. They do sell some over-engineered lighters, none of which I would trust. So I would just take one box of these.
Blue Sky GEAR Containers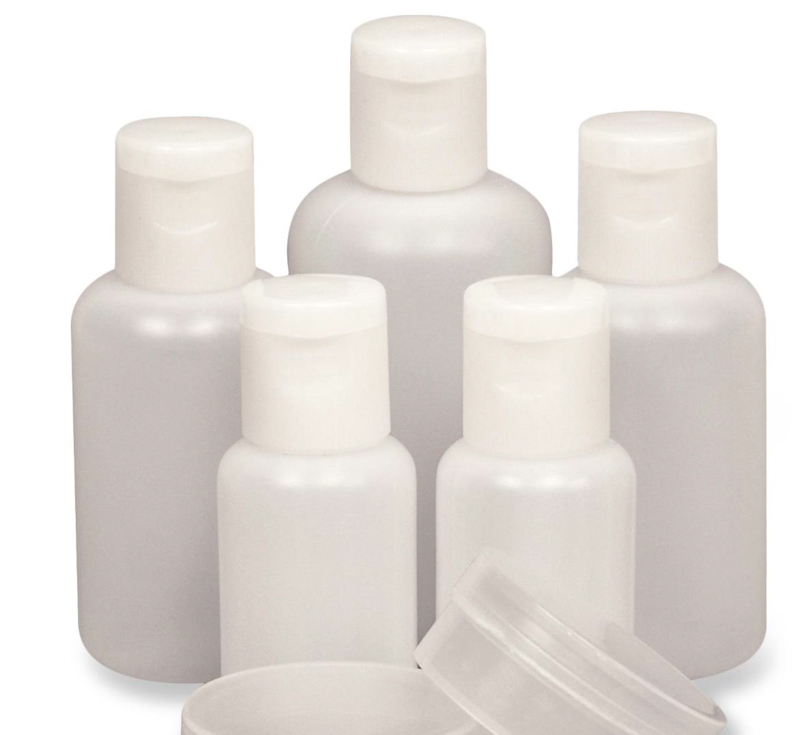 You will need some soap and insect repellant. But the sizes you can buy are too large for a short backpacking trip. I would buy this set of containers and use the two smallest to repackage the soap and repellant. I have not used this particular brand myself.
Sawyer Insect Repellent (98% DEET)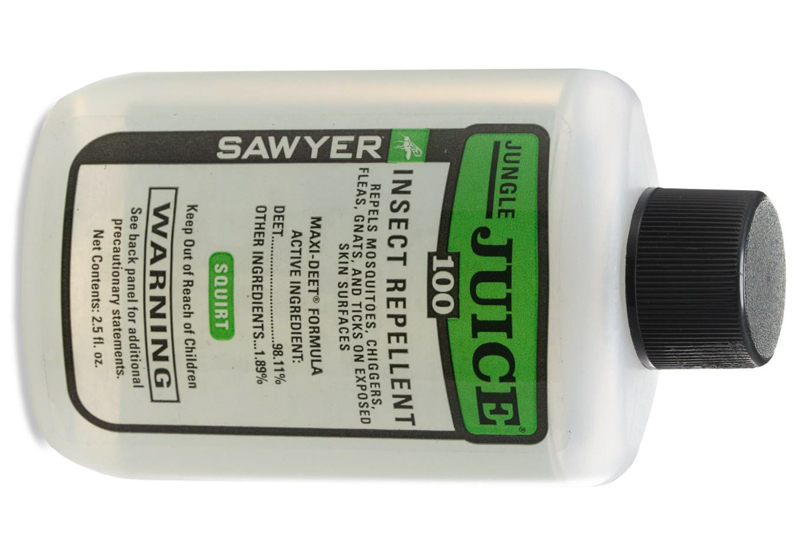 This stuff works. Ignore the naysayers who say you will die of cancer. Be careful not to get it on your nylon gear, it will damage it. Repackage it in a smaller container. Use this and there is no need for a fully enclosed tent to keep bugs at bay — unless you are backpacking in Minnesota or Alaska during the insect spring hatch.
Dr. Bronner's Soap

This is what I use. I haven't found anything that works better. Get the non-scented product so you don't attract animals. Repackage it.
Trails Illustrated Trail Map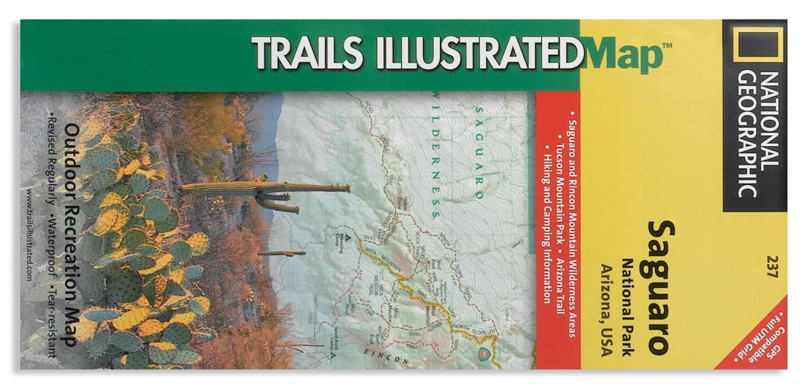 I usually just print US Geological Survey maps. They are free on the USGS Website. But you'll need a map and maybe REI will have one of these for the area you will be hiking. Just cut out the section you need, to keep the weight low. I have used the Trails Illustrated maps a few times.
First Aid Kit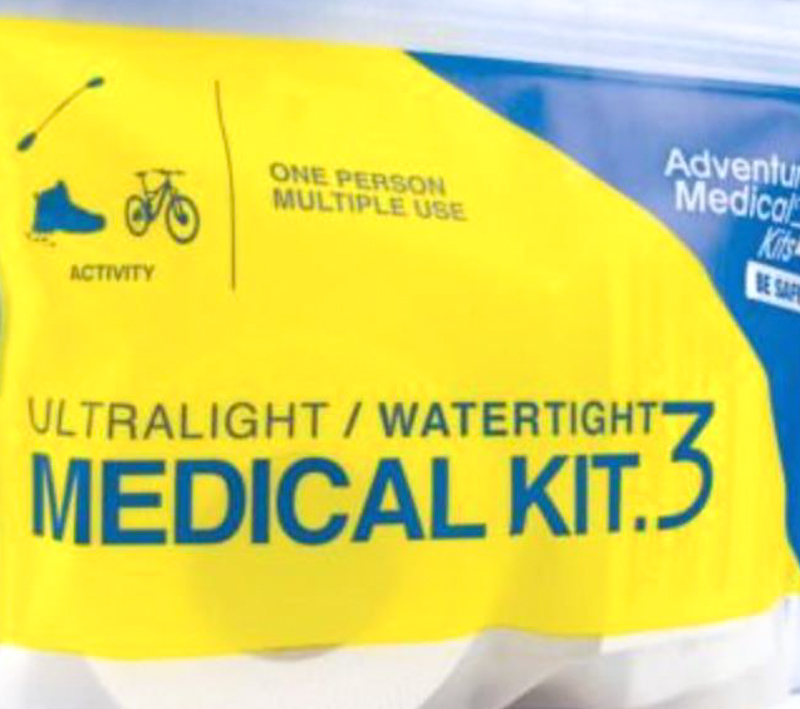 Most people go way overboard on this. You only need a few Band-Aids, antiseptic, a little of tape, and a couple Advil or similar. Buy this Adventure Medical Kits Ultralight and par it down for your trip. Total should weight under ½ an ounce.
Camera
You really don't need a camera. But sometimes I take one, so I thought it best to include one. Problem is, REI really doesn't sell cameras. But I found this GoPro Hero+ LCD Camera. I can't recommend it because I have never used or even seen one. However, Amazon has 129 reviews with a score of 4.4 out of 5. Weight is only 4.5 ounces and could be reduced more by removing the base. It's waterproof too.
Base Gear Summary
Okay, you now have all the gear and a backpack. You didn't even have to go to a store. And you got it at one place, which made the purchase really convenient. Downside is that it set you back $2,233.48, but you will get around $200 back if you are a REI member.
Now you will need some clothes and other things you will not keep in your backpack.
GEAR WORN  OR CARRIED
Patagonia Baggies Shorts (5" inseam)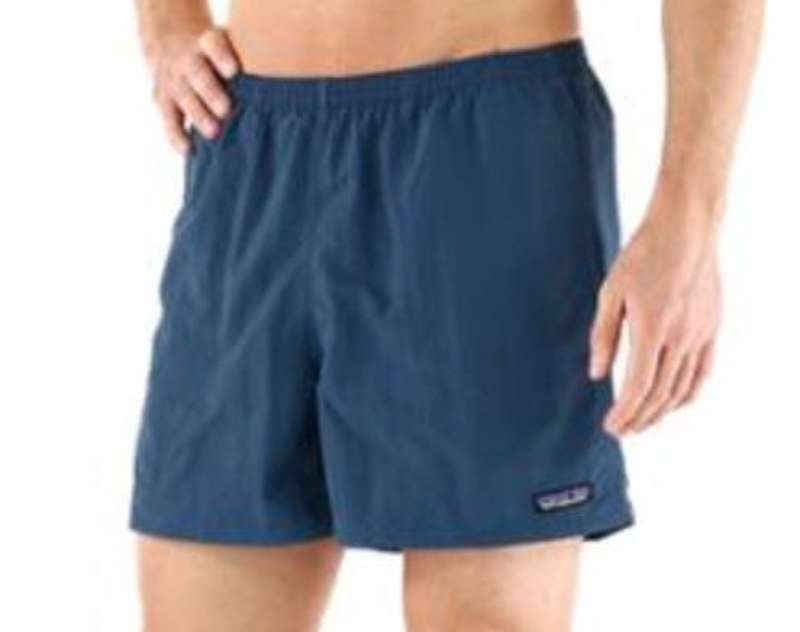 These have been my favorite hiking shorts since the 1980's. They come with liner briefs, which I always cut out. You don't need underwear for hiking! Plus removing the liner saves you weight.
Salomon XA Pro 3D Trail-Running Shoes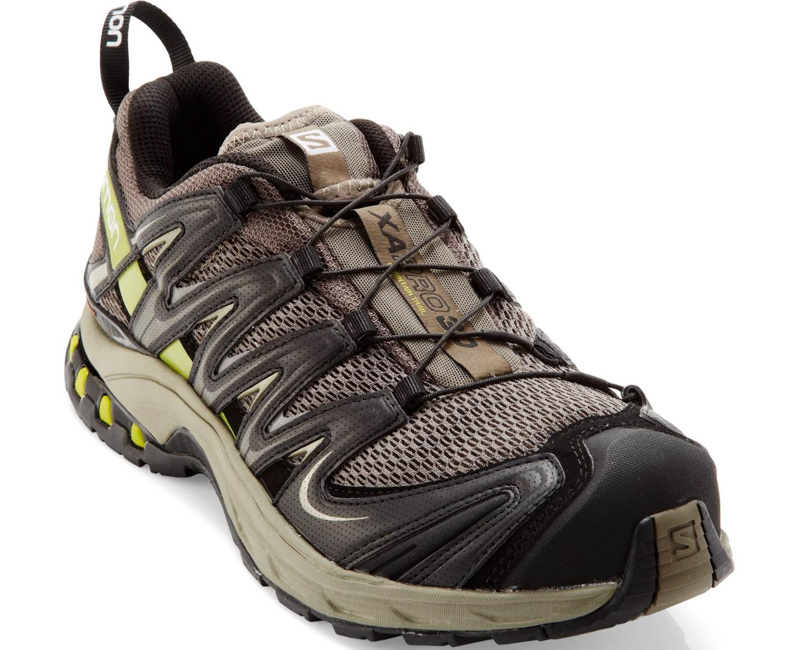 For almost 10 years most of my hiking has been down in minimalist shoes, usually Mizuno Universe Wave cross country racing flats. But when I need something more robust (especially when cactus is plentiful) my favorite shoe is the Salomon XA Pro 3D. I have gone through 3 pairs since 2008, and surprisingly they are still made. DO NOT by the GTX waterproof version. They aren't truly waterproof and you with sweat profusely – note constant warnings that waterproof breathable gear does not work as advertised.
Darn Tough Socks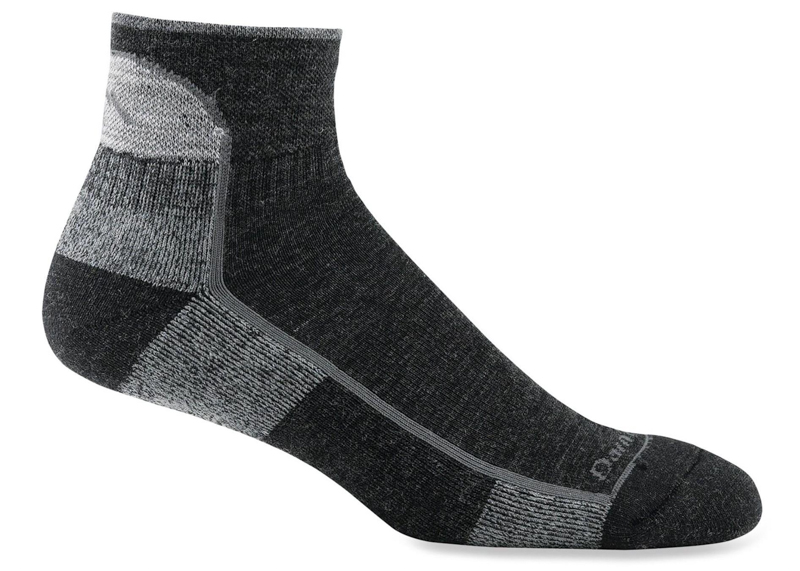 Day in and day out wool socks work best. And the Darn Tough brand lasts the longest, plus they have a lifetime guarantee. On most trips I wear a ¼ high sock.
Patagonia Capilene Lightweight T-Shirt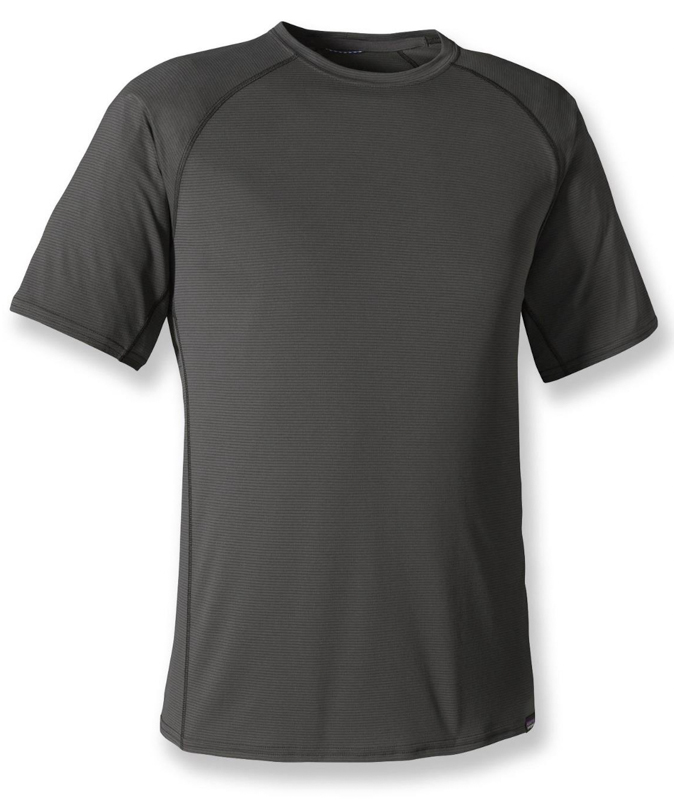 I normally hike in a T-shirt and layer with a wind shirt (or more) as needed. This is another item that people over analyze. Many people worry about body odor and opt for merino wool, which is expensive and fragile compared to synthetic fabrics. In most cases a cotton shirt is not a good choice. My favorite T is a Rail Riders Eco T. But to be honest, I usually just grab whatever shirt is at the top of the pile in my shirt drawer. An excellent choice is the Patagonia Capilene 1 T-shirt. I have many, many trail days in one.
Tilley LTM6 Airflo Hat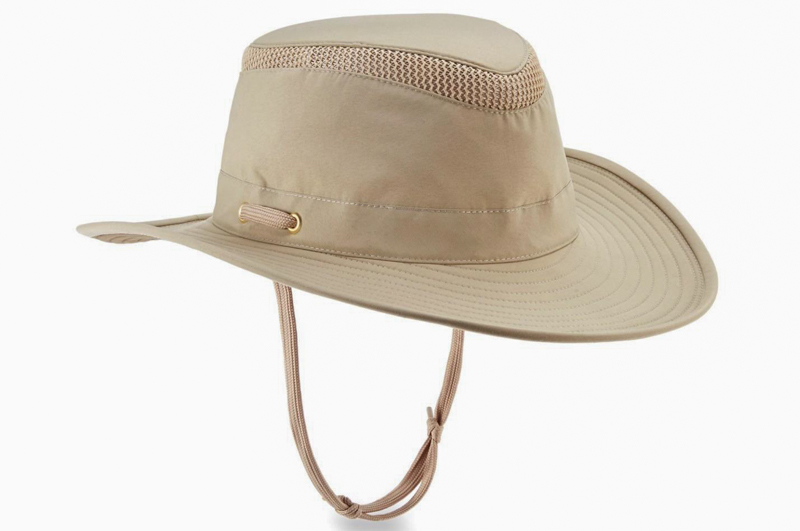 My favorite hat. I have two of them, but the first one that is over ten years old has not worn out. I only wear the second one when the original get filthy and I don't have time to wash it. Just throw your dirty on in the washing machine (follow the directions) and it comes out just like new.
Maui Jim Ho'okipa Readers Polarized Sunglasses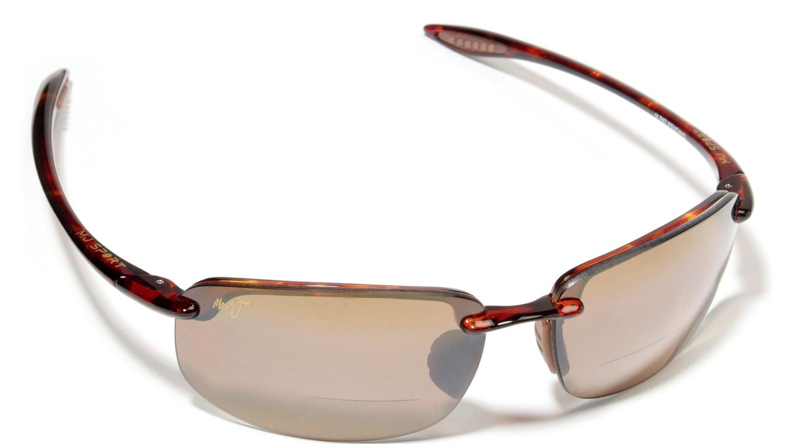 Unlike most people, I rarely wear sunglasses. But when I do, these are what I take. They are bi-focal, but not prescription (you can buy prescription versions for big bucks). Just get the reading magnification you need. I think mine are 1.75.
Timex Expedition Watch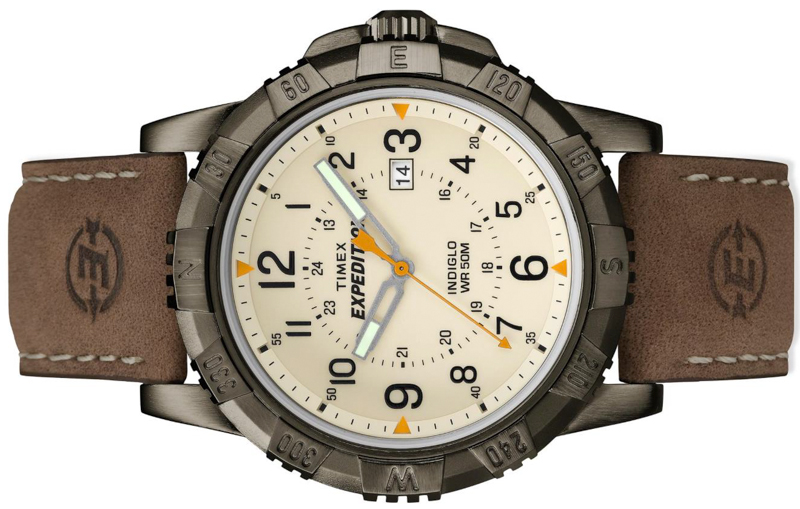 My favorite is a Timex Expedition Watch, similar to this one at REI. Mine weighs 1.5 ounces. Push a button to activate the Iniglo backlight for nighttime use. Here are more thoughts on my backpacking watches.
Black Diamond Trail Ergo Cork Trekking Pole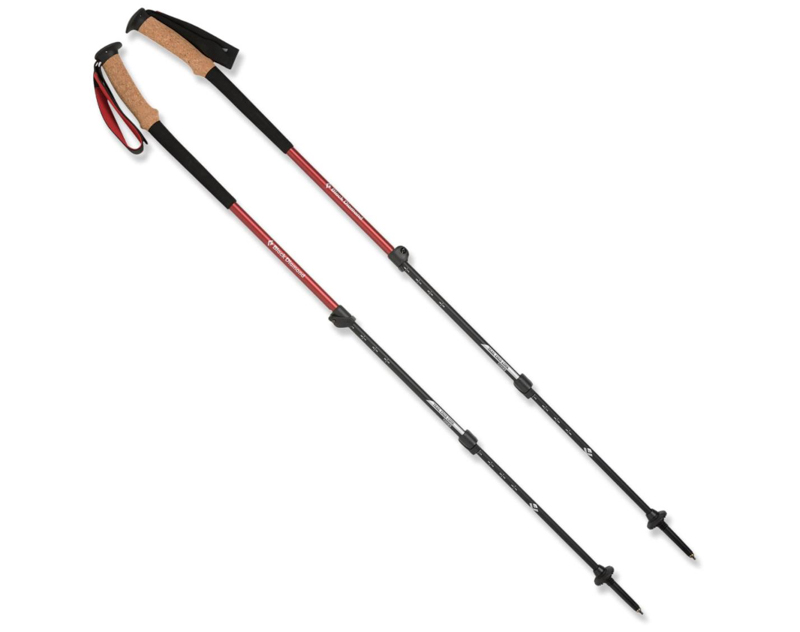 I am not a fan of trekking poles, but it seems they are a required part of the modern backpacker's uniform. The really light carbon fiber versions break easily (been there, done that), and the telescopic locking mechanisms suck. I have found the best poles in terms of strength and the locking mechanisms are made by Black Diamond. I have a pair of BD Alpine Cork poles that I recommend if you want trekking poles. REI didn't have these, but have the similar Black Diamond Trail Ergo Cork Trekking Pole. One good thing about trekking poles is they can be used a poles to support tarp style shelters.
Now you have a nice complement of gear to wear. All of it works very well. Total weight is around 4 pounds and will set you back around $712 before any dividends. Now your total outlay for all your gear is just under $3,000. Keep in mind this exercise is not to put together a budget gear kit. The only thing you now need to take of on your trip is some food. You don't even need to go to the super market, REI can set you up here too.
FOOD
Yes, REI sells food. Not the cheapest way to go, but it is convenient. I have picked items that can be cooked by just adding boiling water and snacks that can be eaten without cooking. Total weights of the items are 3.5 pounds for your 3 day, 2 night trip. You can get by with a little less food in most cases. I am a coffee drinker, but not a coffee snob. I bring Nestles Classico Instant Coffee on my trips. REI doesn't sell it, but I am sure the Starbucks Via will be fine.
Here is what I normally eat:
Breakfasts (oatmeal)
Lunch (I don't stop for lunch but snack all day on candy, nuts, jerky and the like)
Dinner (Mountain House Meals)
REI doesn't sell instant oatmeal, but the Mountain House breakfasts are satisfactory.  The single serving packages are not enough food for a meal. Get the 2 serving package for one person for each meal. If you want to read more you might want to check out what I wrote about Freezer Bag Cooking and this one on Nutrition.
So you are now ready to go backpacking with gear that works, gear you got from a single source, and it is an easy to carry ultralight kit. Who would have thought it could be done?
ITEMIZED GEAR LIST