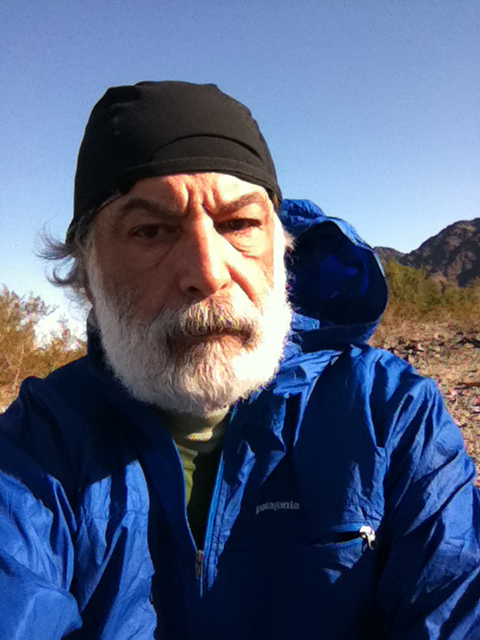 The most versatile piece of equipment in my backpacking kit is a wind shirt, and more precisely, a Patagonia Houdini wind shirt.
It seems that many backpackers can't grasp the utility of a wind shirt and hopefully I can help explain why a wind shirt should be one of your most important pieces of clothing.
For many lightweight backpackers the idea of multiple use items has become a mantra to achieve backpacking Nirvana, and a way to create an even lighter gear list spreadsheet. So for many the reasoning morphs into a search for the holy grail of clothes in the manifestation a completely waterproof and breathable (WPB) jacket.
The WBP concept is not new, and in the late 1970's GoreTex WBP clothing appeared on the market. Today there are many iterations of WBP clothing, the most popular are GoreTex and the more breathable eVent, not to mention dozens of proprietary twists on the subject. I have quite a bit of experience with these and the bottom line is:
A waterproof breathable jacket will leak in prolonged rain and you will get soaked on the inside from perspiration.
So how do we handle this? The answer is to take two jackets or shells. One jacket whose function is only a wind shirt and the other jacket to be used only for rain is the solution. Of course a waterproof only jacket will keep out the rain, but you will sweat. A better solution for rain and not sweating is a poncho. Damn the extra weight and just be warm and dry.
I should mention that wind pants also fill a similar need, but usually when I need a wind shirt, I don't necessarily need the same protection for my legs.
A wind shirt isn't a new idea. The old "Windbreaker" jacket has been around a long, long time. Only today, with newer technology and fabrics, we can now buy lightweight breathable wind shirts that are much superior than what was available in the past.
I do find it amusing that today's backpackers seem they have found something "new" when it comes to wind shirts. Below is my typical 3 season clothing that I used from the early 1980's until 2008. I have two sets of the wind jacket and pants left in my gear closet, but the elastic is worn around the cuffs of the jacket sleeves.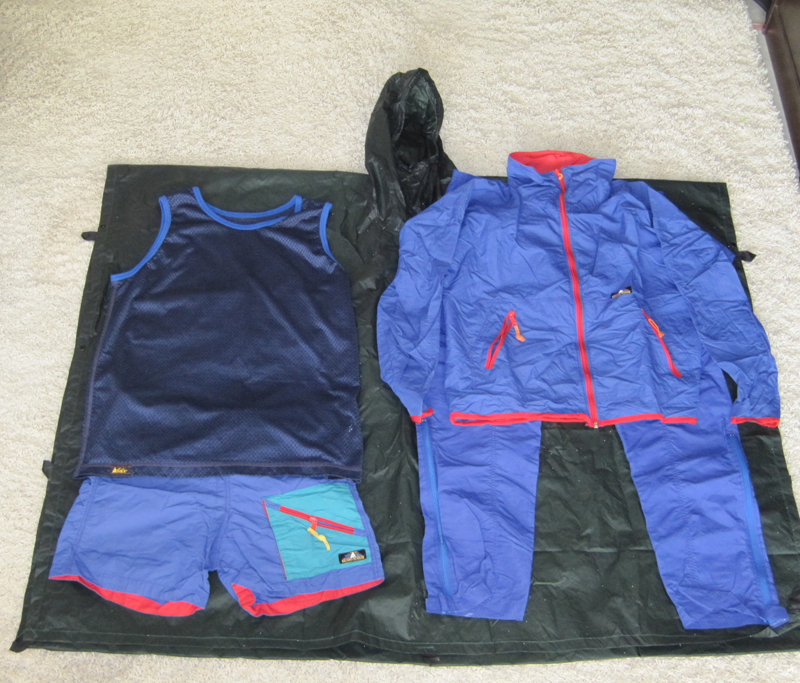 Above: Clothing is on top of a rain poncho. From left to right, top to bottom – REI mesh tank top, Sierra Designs wind jacket, Sierra Designs nylon hiking shorts, Sierra Designs wind pants.
These old wind garments do an excellent job of protecting from the wind, but they aren't as breathable as the options today's backpacker has available.
WHAT DO WE WANT IN A WIND SHIRT?
We want it to shed wind and keep us warm, and we want it to breathe. We also would like it to repel a short light rain. This is all about regulating our core body temperature while hiking. The experienced hiker knows how to layer clothing to achieve this balance. It always should start with a moisture wicking base layer and inner insulation only when needed. Most hikers put their wind shirt on last, but sometimes it can be better to keep it under the insulation layers, which keeps down clothing from getting wet. There are a lot a variable here, probably the subject for a future post.
So which wind shirt? For me it is the Patagonia brand Houdini, which is probably the most popular backpacking wind shirt on the market and it has been around for probably 10 years or more, although Patagonia keeps changing it from year to year. My size large weighs 120 grams (4.23 ounces). There are lighter brands on the market — buy one if you want the best looking spreadsheet; but if you want a wind shirt that does the best job of shedding wind and breathing, take a look at the Patagonia Houdini.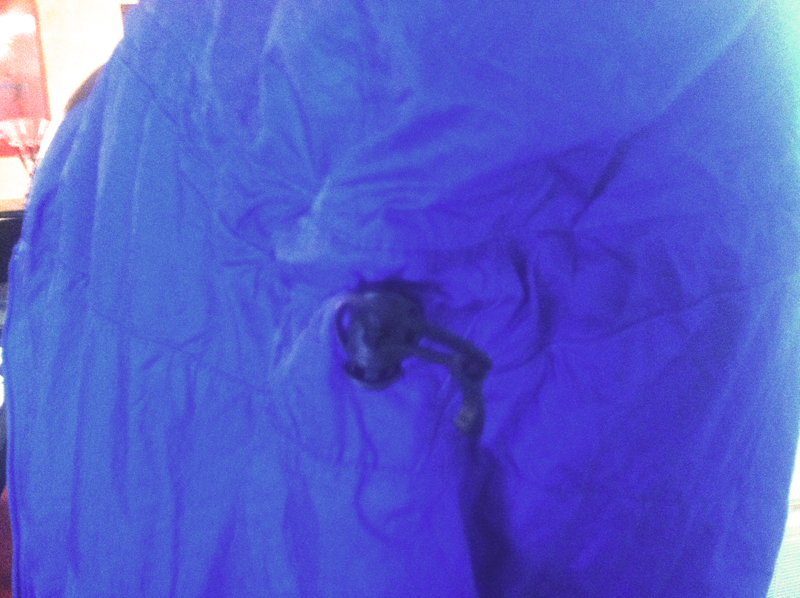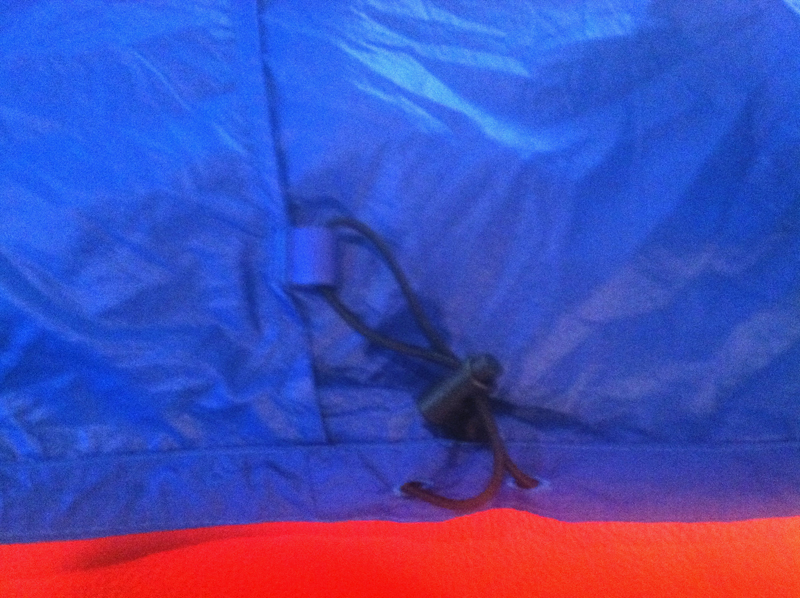 So why is this particular wind shirt so popular? Because it has just the right balance of breathability and wind stopping ability, the Houdini is an excellent choice. Plus it will repel light rain for short periods of time. It has a hood with a drawstring to adjust and also a waist drawstring. It seems expensive with a list price of $99, but since I use it nearly every day on every trip, the cost per day is minimal. I just bought a second Houdini for use only around town, since my hike shirt isn't always presentable for urban use.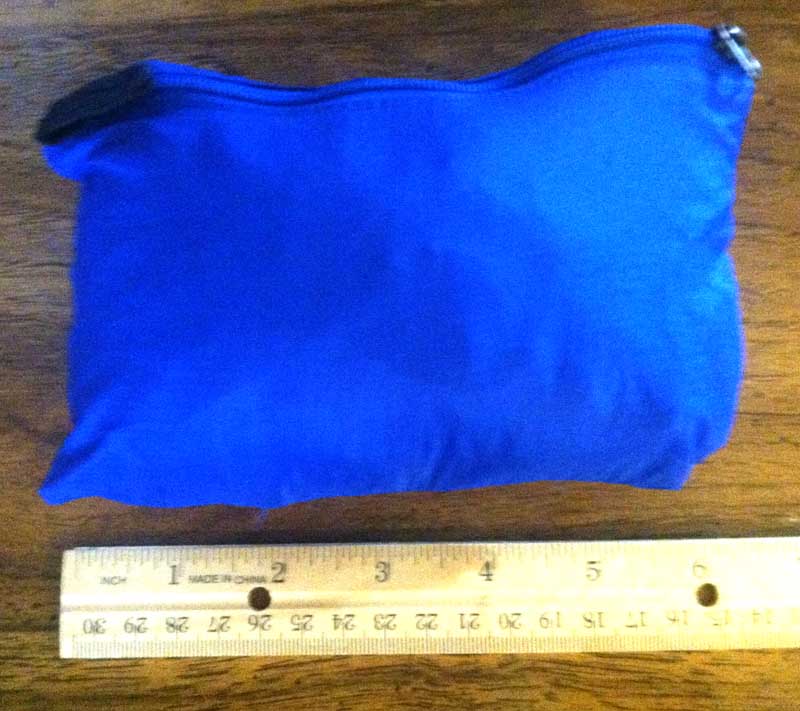 The Houdini can be packed into its own chest pocket, but I never pack it this way because I am using it so often. It normally is stored at the top of my gear inside the backpack or in an exterior pocket if my backpack is configured with one.